'Bachelor in Paradise': David Spade Isn't the Only 1 Replacing Chris Harrison As Host
Many fans of The Bachelor have been wondering how the franchise would handle Chris Harrison stepping down from his role. Now, David Spade is reportedly replacing Chris Harrison as the Bachelor in Paradise host. But he's not the only one — here's what we know about ABC's summer dating show's new hosts.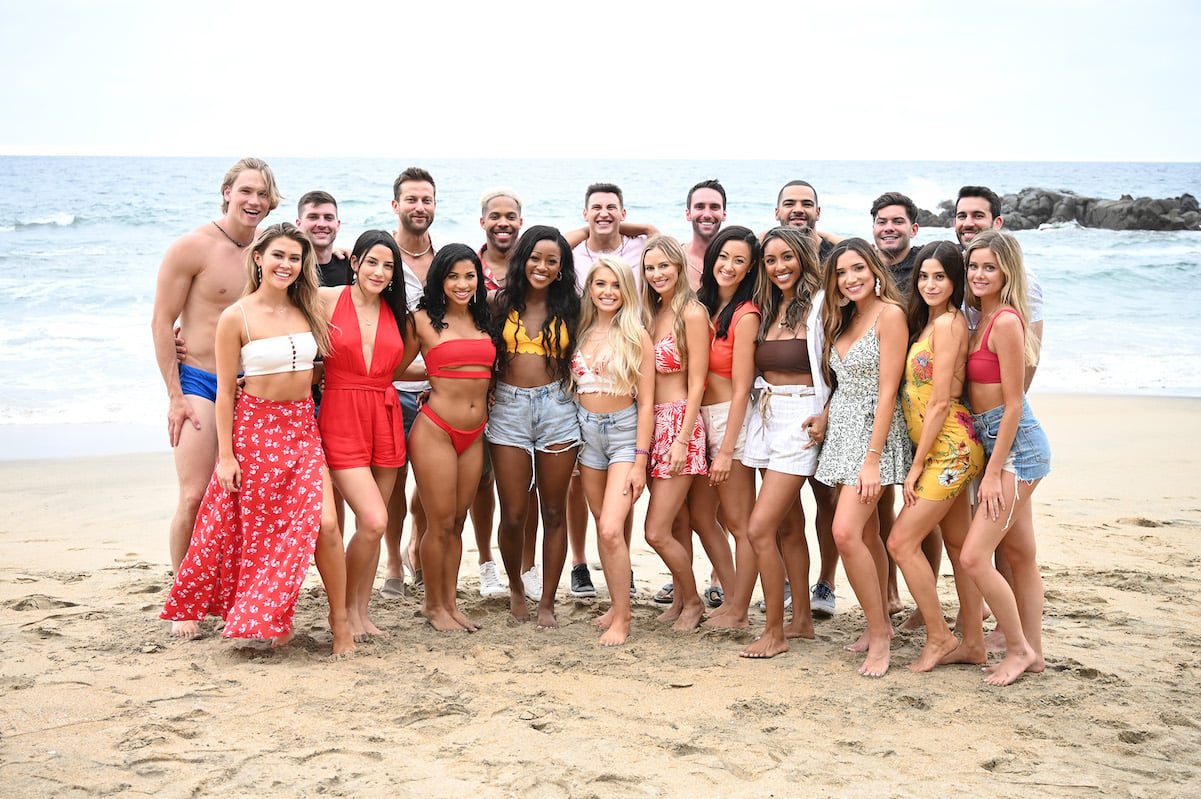 Chris Harrison stepped down from 'The Bachelor' franchise after controversial Rachel Lindsay 'Extra' interview
It all started back in February 2021 when Harrison appeared on Extra to speak with former bachelorette Rachel Lindsay. The interview was to discuss Matt James' season of The Bachelor. They got into the topic of Rachael Kirkconnell, a frontrunner at the time. Kirkconnell was in the news due to a resurfaced photo of her dressed in Old South apparel on a plantation. Harrison minimized the severity of the photo, and Bachelor Nation didn't take kindly to Harrison's remarks.
Harrison ended up apologizing for coming to Kirkconnell's defense. Coincidentally, it was before she even had apologized for herself. But it was too late for some fans and past contestants. He ended up stepping aside from the franchise as a consequence of the interview.
Sports broadcaster and author Emmanuel Acho temporarily filled in for Harrison on The Bachelor: After the Final Rose. But news of who would fill in for Harrison longer term was yet to be shared.
David Spade, among others, will fill in as 'Bachelor in Paradise' host for Chris Harrison
RELATED: 'Bachelor in Paradise': The 1 Reason Connor Saeli Does Not Want to Come Back Involves Another Bachelor Nation Alum
Fans were shocked to discover that comedian David Spade will replace Harrison as host of Bachelor in Paradise. Spade has never hosted a show within The Bachelor, but was still chosen nonetheless.
Variety reported on June 2 that Spade won't be the only one taking Harrison's spot, though.
"The role will be filed by celebrity comedians — including David Spade — who will serve as guest hosts, according to those with knowledge of the plans," Variety shared. "As of Wednesday, offers to celebrity talent were still being considered and Spade's deal was the only one to have closed."
Furthermore, the outlet revealed that BIP "will not be hosted by Bachelor Nation alums." This will be different than the upcoming season of The Bachelorette.
Tayshia Adams and Kaitlyn Bristowe replaced Chris Harrison as host on 'The Bachelorette'
The Bachelorette's Twitter account posted on March 12 that Harrison was going to step aside as host of the season. The picture stated that in lieu of Harrison, former bachelorettes Tayshia Adams and Kaitlyn Bristowe would guide Katie Thurston as co-hosts.
"As we continue the dialogue around achieving greater equity and inclusion within The Bachelor franchise, we are dedicated to improving the BIPOC representation of our crew, including among the executive producer ranks," the photo read. "These are important steps in effecting fundamental change so that our franchise is a celebration of love that is reflective of our world."
The statement brought attention to the fact that Harrison wasn't only the host of The Bachelor shows, but also an executive producer. Changes behind the camera are yet to be shared with Bachelor Nation if any have been made already.