'Bachelor in Paradise': How Dean Unglert and Caelynn Miller-Keyes 'Defied the Odds' and Stayed in Love
Viewers have very little faith in couples from The Bachelor franchise lasting long-term. Bachelor in Paradise produces the most engagements at the end of every season but also sees the most engagements ending. So, when Dean Unglert and Caelynn Miller-Keyes got back together after breaking up on Bachelor in Paradise, fans had very little hope for their relationship. But somehow, they have defied the odds and made it to two years together. Here's how they did it.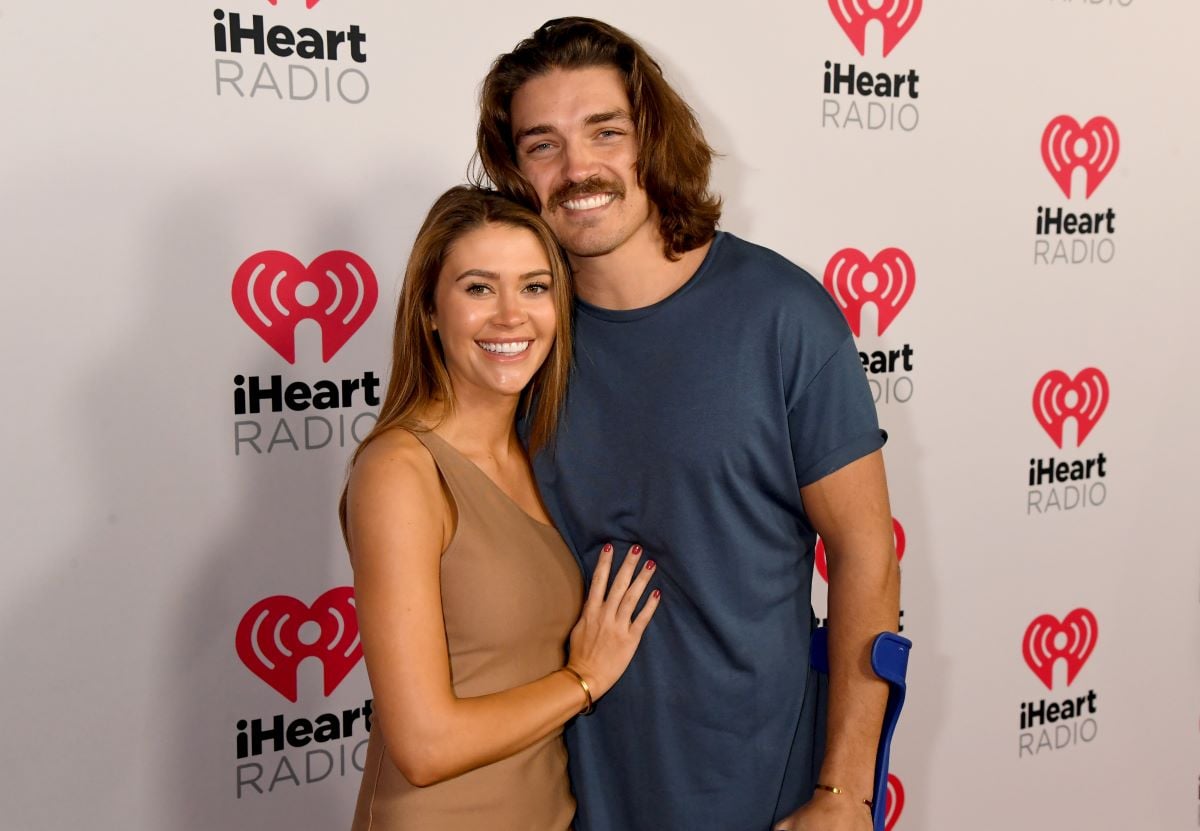 How did Caelynn and Dean make it work after 'Bachelor in Paradise'?
After their season of Bachelor in Paradise, not many people had faith in them.
"It's funny, I don't think a single person thought we were going to last and even we were like, 'No, I don't know what's going to happen here.' So, we definitely defied the odds," Miller-Keyes told Us Weekly. "I think that's just our unique relationship and we really try not to listen to it."
"When you go on the show, so many people are going to have so many opinions about your relationship — good and bad," she continued. "I think we just never really listened to those negative people and we just lived our lives."
RELATED: 'BIP': Caelynn Miller-Keyes Reveals How Dean Unglert Has Changed Her
Part of the reason that fans had trouble believing in them was that they broke up on national tv.
"My birthday was on [June 15] and Dean dumped me on my birthday two years ago," Miller-Keyes said. "He came back five days later, so our anniversary is June 20. It's kind of like a week of celebrating, my birthday into the anniversary."
Caelynn and Dean's life since 'BIP'
When Unglert and Miller-Keyes met on Bachelor in Paradise, he was living out of a van and she was a beauty queen. Since then, some things have changed.
"Adjusting with Dean has been interesting because he lives in a van, but it's been really fun," she told HollywoodLife after the season ended.
"He just makes me more adventurous and brings out the fun side in me," she continued. "He has me being more of a minimalist. And – I don't know – there [are] two sides of me. I say there's the Miller side of me and the Keyes side of me. My mom's side and my dad's side and he brings out the Miller side of me more. The adventurous side."
Last year, Unglert began wearing a ring that some people thought was a wedding band.
RELATED: 'Bachelor in Paradise': Dean Unglert and Caelynn Miller-Keyes Reveal When They Plan To Get Married
"I'm committed to Caelynn and only Caelynn. And that's why I've been wearing it for the past six or so months," he said of the new jewelry on an episode of The Bachelor: The Greatest Seasons — Ever! "It's our way of telling the world or the people that we're around that we're committed to each other. I think it's one of those comforting thing where you can wake up in the morning and see your partner wearing that ring and be like, 'OK, yes, they know that I'm committed to them and vice versa."
Now, two years after Bachelor in Paradise, the pair seem to be happier than ever and putting all of the naysayers to shame.