'Bachelor in Paradise': These Are Dylan Barbour's Favorite Mean Tweets About Himself (Some of Them Are Pretty Brutal)
'Bachelor in Paradise' star Dylan Barbour reads some of the meanest tweets about him.
Dylan Barbour starred in Hannah Brown's season of The Bachelorette and then on Bachelor In Paradise, where he got engaged to Hannah Godwin from Colton Underwood's season of The Bachelor. Since his time on BIP, Barbour's gotten himself a whole new fanbase. He's also gotten himself a whole new set of haters (such is reality TV stardom).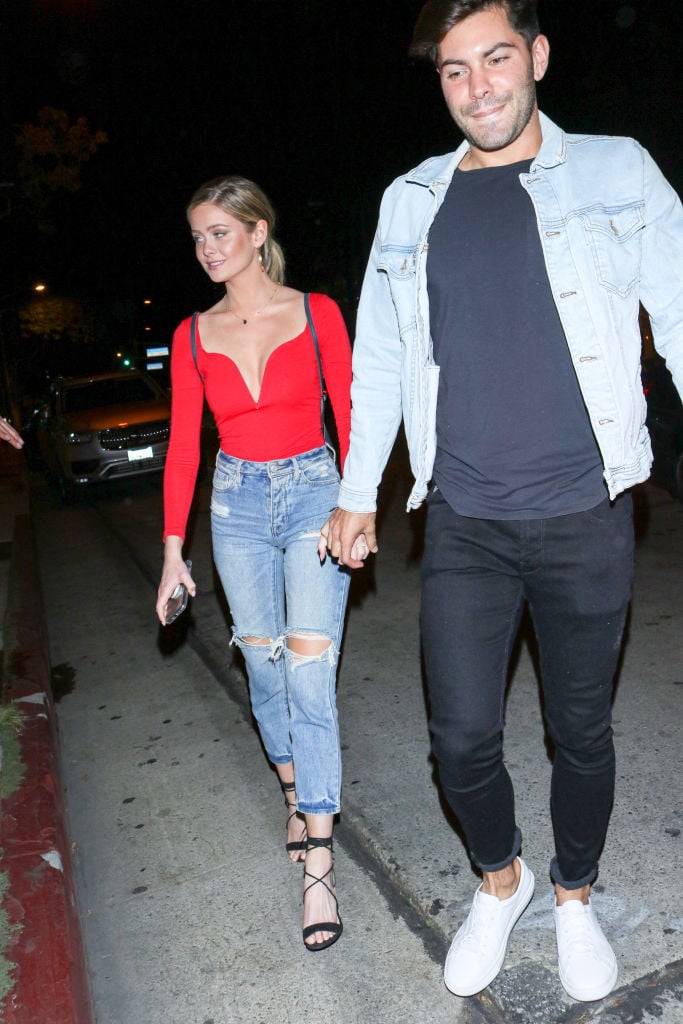 On January 28, Barbour posted a video to his Instagram in honor of his partnership with 0.0 Heineken. In the clip, he's drinking the non-alcoholic beverage and reading "mean tweets" about himself.
Mean tweets about 'Bachelor In Paradise' star Dylan Barbour
"Dylan continues to sound like a petty b*tch," Barbour reads the first one before he takes a sip of his non-alcoholic beer.
"I mean, yeah, I am kind of petty," he agrees. On to the next.
"He's just a childish insecure boy who got a hot girlfriend for the first time in his life and he can't handle it. But deep down we all know he's one Joe Goldberg meltdown away from losing Hannah G. Go be a stage 5 clinger elsewhere, Dylan. Mind your own business," he read. (Oof.)
"Agree. He is gross! So petty to post about [blacked out] negatively for some publicity for himself. He's thirsty for attention and can't stand by his words or provide specifics. Instead, he tweets like a baby and deletes like a coward. Baby coward Dylan," he read the next one, laughing.
"I'm not a coward, you're a coward," he responded. Then, Barbour announces we're getting to the good ones.
"These are my favorites. We're about to get into my favorite roasts right now," he said.
"Dylan has the personality of a warm milkshake, change my mind," he read, laughing.
"Hannah G. is literally the least dramatic, confrontational person on this show yet she's with the messiest [blacked out] on this franchise I really do not understand," Barbour continued.
"Oh I love a good pot stir I'll tell you that," he agreed.
"That one spot on his forehead is shining brighter than my future," Barbour read the next tweet.
"He looks like zac efron had given up," Barbour read.
"I mean Zac Efron's hot," the Vizer founder replied.
And lastly: "What's up with those tattoos? Did he pick them off a sticker roll at the local tanning salon? Is a Playboy Bunny on his hip soon to follow? Next."
"I like my tattoos," Barbour said in response.
'Bachelor' fans respond to Dylan Barbour's mean tweets
Though the tweets Barbour read were pretty brutal, he received plenty words of encouragement on the Instagram post.
"Haters gonna hate. You keep on being you :)" wrote one Instagram user.
"Hang tough Dylan! I don't care what they say about you. Prove 'em wrong buddy!" commented another.
"Dyl they hate u cuz they ain't u," wrote another Barbour fan.
Read more: Demi Burnett Says All 'Bachelor' Contestants Are Here for 'Fame/Exposure'