'Bachelor in Paradise'2021: Host Chris Harrison Replaced by David Spade and Other Celebrities
The Bachelor world has been shaken up once again. Earlier this year, host Chris Harrison announced that he was going on a hiatus after defending contestant Rachel Kirkconnell's attendance at an old south antebellum party. Now, it looks like his break has been extended as he will not be the Bachelor in Paradise host this summer, either.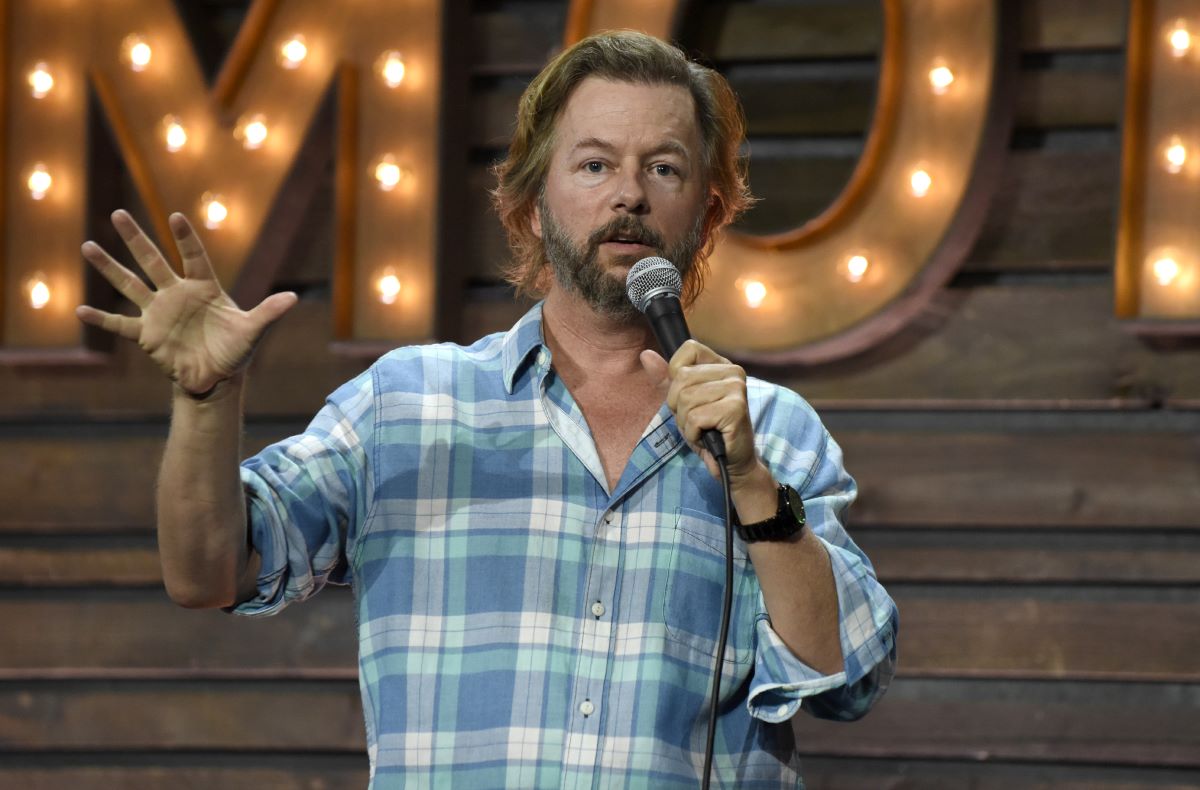 David Spade is replacing Chris Harrison as the 'Bachelor in Paradise' host
Unlike The Bachelorette, which is bringing in Tayshia Adams and Kaitlyn Bristowe as "mentors" this season, the Bachelor in Paradise host is a critical role. With that many people looking to find love, the rose ceremonies would be too chaotic without one.
Sources have revealed to People that a rotating list of celebrities will be guest hosting Bachelor in Paradise Season 7. The first known host will be David Spade. Spade has been a fan of the dating show for a while. He even spoke about the show on Jimmy Kimmel Live! in March.
"I like it all," Spade said of the franchise. "I just make fun of whatever's in front of me."
Representatives for Spade did not immediately respond to Showbiz's request for comment regarding Spade taking over as Bachelor in Paradise host.
RELATED: 'The Bachelor': Has Chris Harrison Ever Left the Show Before?
Why isn't Chris Harrison hosting 'BIP' in 2021?
Since it's inception in 2014, Harrison has hosted the beachfront dating show. But an interview with Rachel Lindsay in which Harrison defended Kirkconnell changed all that.
"Is it a good look in 2018 or is it not a good look in 2021?" Harrison said at the time, defending Kirkconnell's attendance at the plantation party. "I don't disagree with you. You're 100 percent right — in 2021. That was not the case in 2018. Again, I'm not defending Rachael. I just know, I don't know, 50 million people did that in 2018… that was a type of party that a lot of people went to."
After the backlash he received for defending Kirkconnell, Harrison decided to step back from the franchise.
"This historic season of 'The Bachelor' should not be marred or overshadowed by my mistakes or diminished by my actions," he said in an Instagram post. "To that end, I have consulted with Warner Bros. and ABC and will be stepping aside for a period of time and will not join for the After the Final Rose special."
Later, it was announced that he would not be returning for The Bachelorette, either. And now, it's clear that the hiatus extends to his job as Bachelor in Paradise host as well.
RELATED: 'Bachelor in Paradise': Kelley Flanagan's Comments About Peter Weber Indicate He Should Join Cast
"Chris Harrison will not be hosting the next season of 'The Bachelorette,'" ABC's statement read at the time. "We support Chris in the work that he is committed to doing."
Adams and Bristowe were brought in as mentors to Katie Thurston during her season.
"As we continue the dialogue around achieving greater equity and inclusion within 'The Bachelor' franchise, we are dedicated to improving important steps in effecting fundamental change so that our franchise is a celebration of love that is reflective of our world," the statement continued.
To this end, ABC decided to bring in a number of celebrities to take on the role of Bachelor in Paradise host.
When is 'Bachelor in Paradise' 2021 airing?
Bachelor in Paradise is set to premiere after Thurston's season wraps. Fans can tune into BIP starting on Monday, Aug. 16 at 8 p.m. There has been no official list of contestants released yet for the Bachelor in Paradise cast, however Joe Park from Adams' season will be on the show, along with the new Bachelor in Paradise hosts.