'Bachelor in Paradise': Joe Amabile and Kendall Long Were Flirting on Twitter and Fans are Losing It
The Bachelor shows may be on pause right now (besides The Bachelor Presents: Listen to Your Heart but does that really count?) but that doesn't mean that there aren't new things happening in Bachelor land.
Earlier this year, one of Bachelor nation's favorite couples, Joe Amabile and Kendall Long announced that they were going their separate ways. But now, the two have been getting more and more flirtatious over social media and fans are eating it up.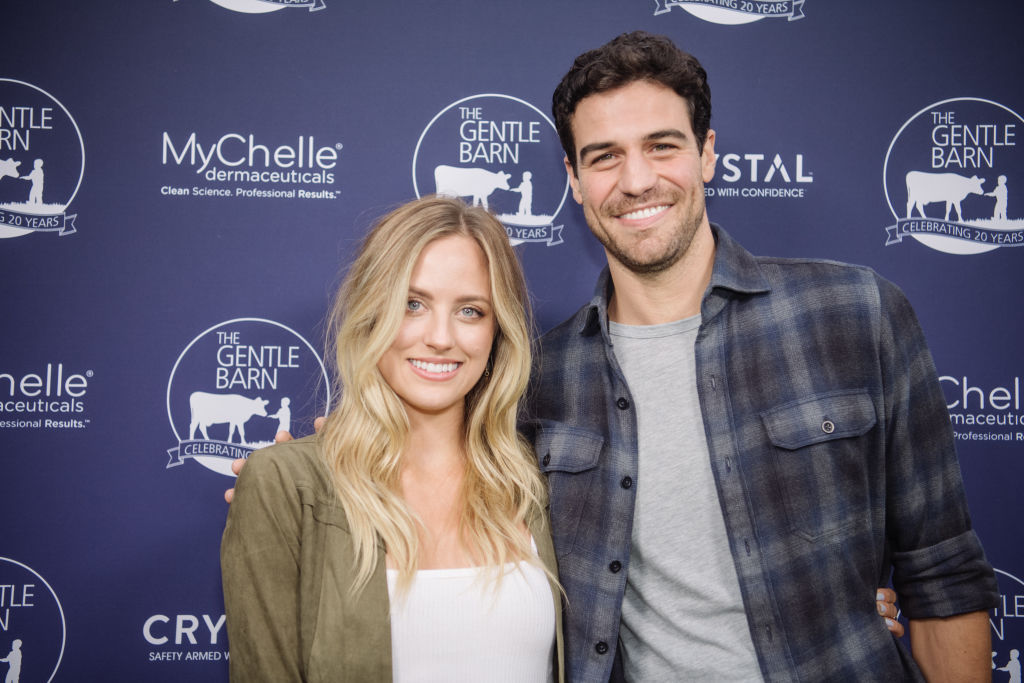 Kendall Long and Joe Amabile's relationship
Long and Amabile met on season five of Bachelor in Paradise. Amabile, lovingly called Grocery Store Joe, was a fan favorite from Becca Kufrin's season of The Bachelorette, even though he went home the first week. So when he hit it off with Long, who was a favorite from Arie Luyendyk Jr.'s season, fans were immediately rooting for them.
Unfortunately, they split after over a year of dating.
"It was a little bit of a surprise," Long told Entertainment Tonight of her breakup. "But I think, ultimately, Joe foresaw his happiness and work in Chicago, and I can't resent him because of that. And for me, I just never foresaw a future there."
"So I think that it became an ultimatum within itself, where either I move to Chicago or we break up, and I didn't really wanna have a relationship like that," she continued.
After their breakup, the two still remained in touch.
"It's hard to talk every day," she said. "But we tried our best to keep it amicable cause we decided to break up and go through everything first and then go public. So I think, in a way that's helped us to remain friends. And also we just don't talk bad about each other… There's nothing bad to talk about."
Though they split, Long has no hard feelings toward her ex.
"I like to see hope and happiness in the future of where I'm going to go," she said. "And I think as long as we both had good intentions for why it ended, I feel like I can kind of move past that."
In fact, her feelings for Amabile haven't changed that much at all.
"It's hard. The feelings are still there," she said. "But right now, I feel like there would have to be a lot that would happen for me to see that future again. But I still love him. It's hard not to love Joe."
Joe and Kendall flirting on Twitter
While the COVID-19 pandemic has most people stuck at home, Amabile took to Twitter earlier this week to comment on how much he misses going places.
"I miss hanging out with people," he wrote.
"Am I included in this 'people' group?" Long responded.
Fan responses
Though Long may not be holding a grudge against Amabile, the fans apparently are.
"I loved you to together!" one fan tweeted at the pair. "I'm glad he is lonely, he wouldn't be if he was with you!!! Sorry Joe, lots of love for you but upset about the situation!"
"Nah…you can find someone better!!" another person wrote. "Sorry but I'm mad at him."
But still, some fans are holding out hope that the couple will once again be together.
"Please get back together!!!! Pllleeeaaassseeeee!" one person tweeted at them.