'Bachelor in Paradise': Joe Amabile Didn't Want to Live in L.A. With Kendall Long Anymore Before Breakup
Fans really rallied around Joe Amabile despite his short time on The Bachelorette. He eventually found love with Kendall Long on Bachelor in Paradise. They recently revealed they broke up. Find out what Long had to say about what led to the surprising breakup.
Kendall Long and Joe Amabile broke up after 'Bachelor in Paradise'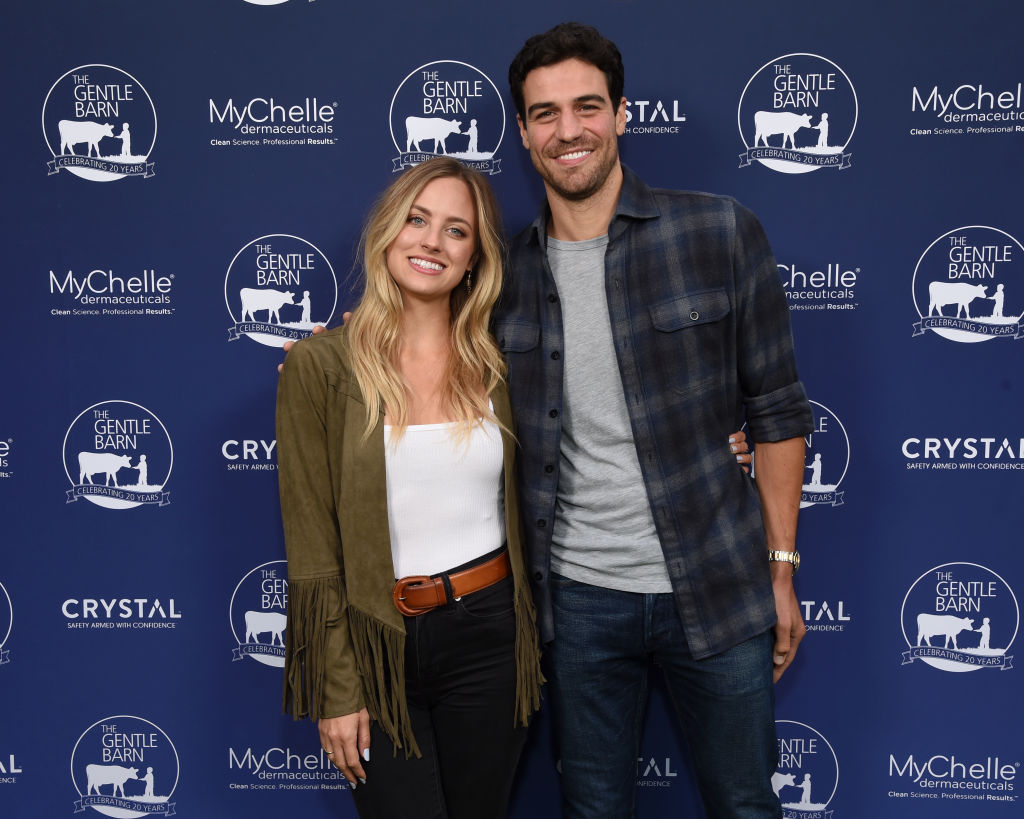 Long and Amabile met on Bachelor in Paradise Season 5 and started dating. They continued their relationship afterward and Amabile went on to compete on Dancing with the Stars.
They recently moved in together and got a dog. The former couple also talked about getting engaged before they announced they broke up.
"We have decided mutually to go our separate ways. Joe has made the decision to move back to Chicago while Kendall will be remaining in her hometown of Los Angeles," the statement read according to Us Weekly. "Our family and friends have always been an extremely important element to who we are as people. We can't imagine continuing our lives without them closer, especially when thinking of starting a family of our own one day."  
The statement also updated how they feel about each other after their split. "We both respect each others' decision and still have a great deal of love for each other. We appreciate all the love and support everyone has given us throughout our relationship," they claimed.
She didn't see it coming
Long opened up about their split. The former reality star thought their relationship was headed in a different direction.
"I did not see it coming," she said on Instagram, according to Us Weekly. "Every relationship has issues but I feel like — with Joe and I — we were best friends. Everything was fun, we were getting a dog together. We had just moved in … Ultimately what happened was that Joe felt like he would have a better [life] in Chicago."
Sadly, Long didn't want to follow him to Chicago. She also said they didn't talk about moving to the city before they signed a lease for a place in Los Angeles.
"I was thinking, 'We have a year with the lease.' That was the timeline for me," she said. "In no way can I ever be upset with him and have [resentment] toward him changing his mind and choosing to move because I understand the stresses of living somewhere like L.A. away from your family. That was also a huge reason why I didn't see myself moving from L.A. at least at that point in my life."
She thought they were going to get married
The creative director talked about her commitment to their relationship. She believed they were going to get married.
"I thought Joe and I were going to literally be married," she said. "If anyone knows me, I'm not the person that plans my wedding and I was literally doing that with Joe."
She continued, "But something weird about ending something with some that you thought you were going to marry [is] you almost feel like you have such a better idea of what you're looking for."
It sounds like she's hopeful for the future. Amabile has yet to talk about their breakup publicly.