'Bachelor In Paradise' Might Not Film in Mexico, But 'The Pond is Overstocked' for Summer 2021
'Bachelor In Paradise' is probably not going to film in Mexico in 2021, but the executives at ABC will make sure that the spinoff series happens this year.
The fan-favorite Bachelor spinoff series, Bachelor In Paradise, did not film or air in 2020; but is coming back strong for 2021. The only hangup with the upcoming season is that it probably won't take place in Mexico like it usually would. However, one ABC exec believes that the "pond is overstocked" with eligible men and women for the dating show.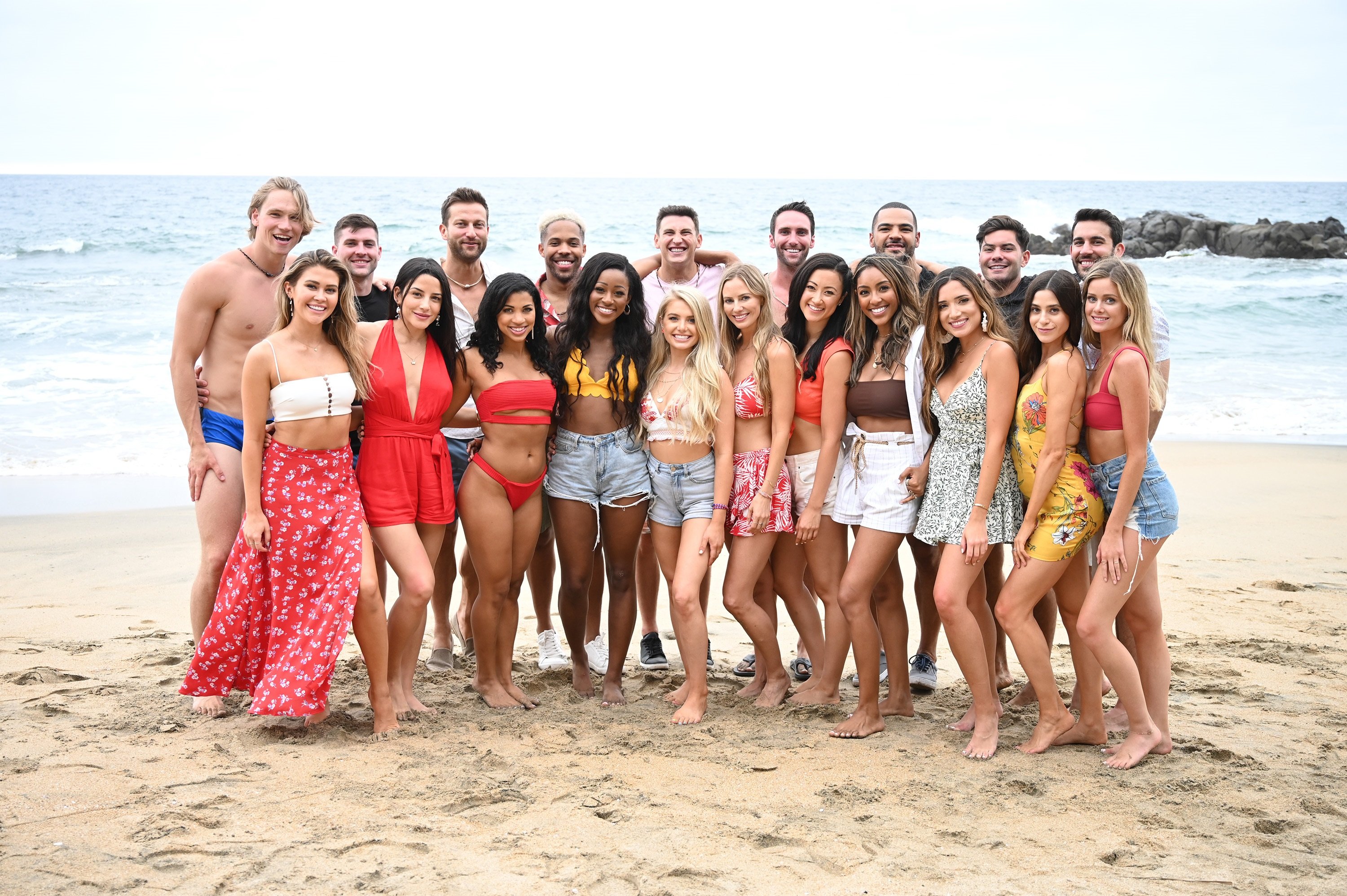 'Bachelor In Paradise' is coming summer 2021
Last year, Bachelor In Paradise did not film because of the coronavirus (COVID-19) pandemic. However, ABC executives are pushing hard for the show to film and air in the summer of 2021. In an interview with Variety, senior vice president of alternative series, specials, and late-night programming Rob Mills commented on the spinoff series's future.
"We are hell-bent on figuring out how we make 'Paradise' work," Mills told the outlet. "Unless something horrendous happens, I feel very confident that 'Paradise' is coming back on this summer — how and where it's going to be, it's still too early to tell."
'The Bachelor' spinoff series probably won't film in Mexico
The Bachelorette with leads Clare Crawley, and Tayshia Adams filmed in a bubble at the La Quinta Resort and Spa near Palm Springs, California. All of the contestants, leads, and crew quarantined and took COVID-19 tests before filming. The franchise did the same thing for Matt James' season of The Bachelor. However, he took his single ladies to the Nemacolin resort in Western Pennsylvania. 
"If there is some different type of way we have to do it, we want to do it," Mills said about filming Bachelor In Paradise. "As wonderful as it is being in Mexico with that type of setting, it really is about people we have come to love — or love to hate — finding a second chance at love. And there are so many of them now because we have four seasons worth of people. I think we can tell that story in almost any setting, even if we have to find another bubble."
According to the CDC, the current level of COVID-19 cases in Mexico is considered "Very High." The website also suggests that travelers should avoid all travel to the country. Since the franchise is open to filming somewhere else, and it is not recommended that citizens from the United States travel to Mexico, it is unlikely that the show will film there in 2021.
'Bachelor In Paradise' has a massive pool of contestants to choose from for the series
Since Bachelor In Paradise did not film in 2020, there is a wide range of past contestants to choose from. The series producers look at all of the remaining contestants who did not find love on The Bachelor or The Bachelorette. Since there were two seasons of each series, there are almost 150 people to choose from. 
"The silent producer on the show is the audience, so we'll see on Twitter who people say they want to see," Mills added. "And then also, we'll look at people who went home too early and were great and didn't have enough time to shine. Sometimes the pond is really dry — this season will be the opposite case. The pond is overstocked."
Bachelor in Paradise Season 7 will likely premiere on Aug. 2, 2021, at 8 p.m. EST on ABC.