'Bachelor in Paradise': Mike Fleiss Fuels Rumors About the Show Being Canceled
Mike Fleiss fuels the rumors about 'Bachelor in Paradise' being canceled — find out what the producer had to say.
Bachelor Nation is concerned about Bachelor in Paradise getting canceled. Mike Fleiss, a producer on the ABC reality dating series that opens with Mike Reno's "Almost Paradise," recently spoke out on Twitter to shut down the rumors and set the record straight. But Fleiss quickly deleted his words, sending Bachelor Nation into a state of confusion about the future of Bachelor in Paradise.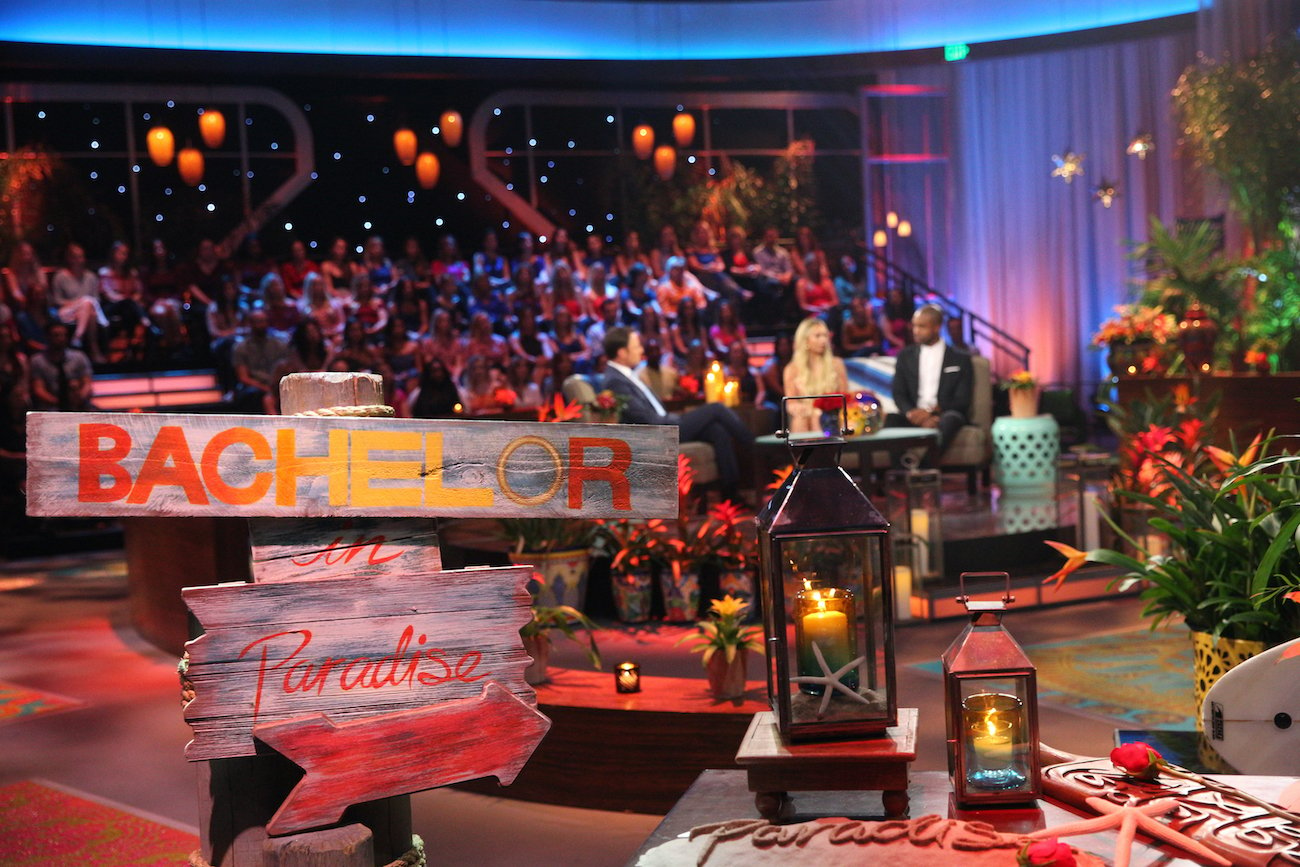 Reality Steve hints at 'Bachelor in Paradise' getting canceled with season 8 unconfirmed
Bachelor Nation already has their picks for who they want to see fall in love on the beaches of Mexico in Bachelor in Paradise Season 8. But ABC has yet to announce the show's return. 
According to CinemaBlend, season 7 experienced lower ratings, which had the spoiler king thinking ABC might nix the spinoff from their lineup. "This is strictly a prediction on my part, but I have a feeling Paradise might be done," Reality Steve said after season 7, according to the outlet. 
"It didn't do well this past season, the format is getting old and tired, and … well, that's just my prediction. I could be dead wrong, but just looking at the overall picture, filming schedules, and whatnot, and IF two Bachelor seasons and 1 Bachelorette season per calendar year becomes the norm, I almost think they have to get rid of Paradise."
Mike Fleiss assures fans 'BiP' will continue, then deletes his tweet 
"My reaction to the rumors that Paradise might be cancelled," a Bachelor Nation Twitter account tweeted on Mar. 21 with a photo of Ben Affleck smoking a cigarette. "That's the only damn reason I put up with this franchise." 
In a since-deleted tweet, Fleiss retweeted, adding: "Canceled??? No f***ing way!!! #BachelorinParadise forever!" (via Reddit). 
Now, Bachelor Nation is more confused than ever. "Well now he that said that I'm actually kinda worried," said one Reddit user in the comments. "Assuming this means it's canceled," said another Redditor.  
It's unclear why Fleiss said what he did and later deleted the tweet. But some fans are still holding out hope for another season of Bachelor in Paradise.
"What if they release BIP on Hulu? And that's why it's not on their schedule for the year," commented another Reddit user. Several other fans agreed this could be a viable option for the spinoff series. At publication, the future of the series remains unclear.
Potential air date for 'Bachelor in Paradise' Season 8 
Given Bachelor in Paradise's previous air schedule, a new season will likely premiere in late summer or early fall 2022 if it's coming back. Should Bachelor in Paradise return, season 8 will air after Gabbey Windey and Rachel Recchia's season of The Bachelorette.
Another little-known fact about the future of Bachelor in Paradise is who will host. Jesse Palmer made an engaging host for Clayton Echard's season of The Bachelor, but Bachelor in Paradise could have another round of rotating celebrity hosts like BiP season 7.
Stay tuned to Showbiz Cheat Sheet for updates on Bachelor in Paradise Season 8. In the meantime, Bachelor Nation can look forward to The Bachelorette 2022, which premieres on July 11, 2022, at 8 p.m. EST on ABC. Filming for the new season begins Wednesday, Mar. 23, 2022.