'Bachelor in Paradise': New Post-Paradise Pictures Reveals a Huge Clue About Tammy Ly and Aaron Clancy's Relationship
Relationships on 'Bachelor in Paradise' aren't always smooth. Do Tammy Ly and Aaron Clancy make it through 'BIP' together? New photos provide clues.
Bachelor in Paradise relationships aren't exactly built to last. Some people fall in love quickly on the beach, only to have their partners taken from them by a newcomer the next week. Tammy Ly and Aaron Clancy hit it off on day one of Paradise. But in the previews, it looks like there may be some newcomers who make things difficult for the two. Now, new pictures of Aaron and Tammy post-BIP may reveal how the relationship turned out.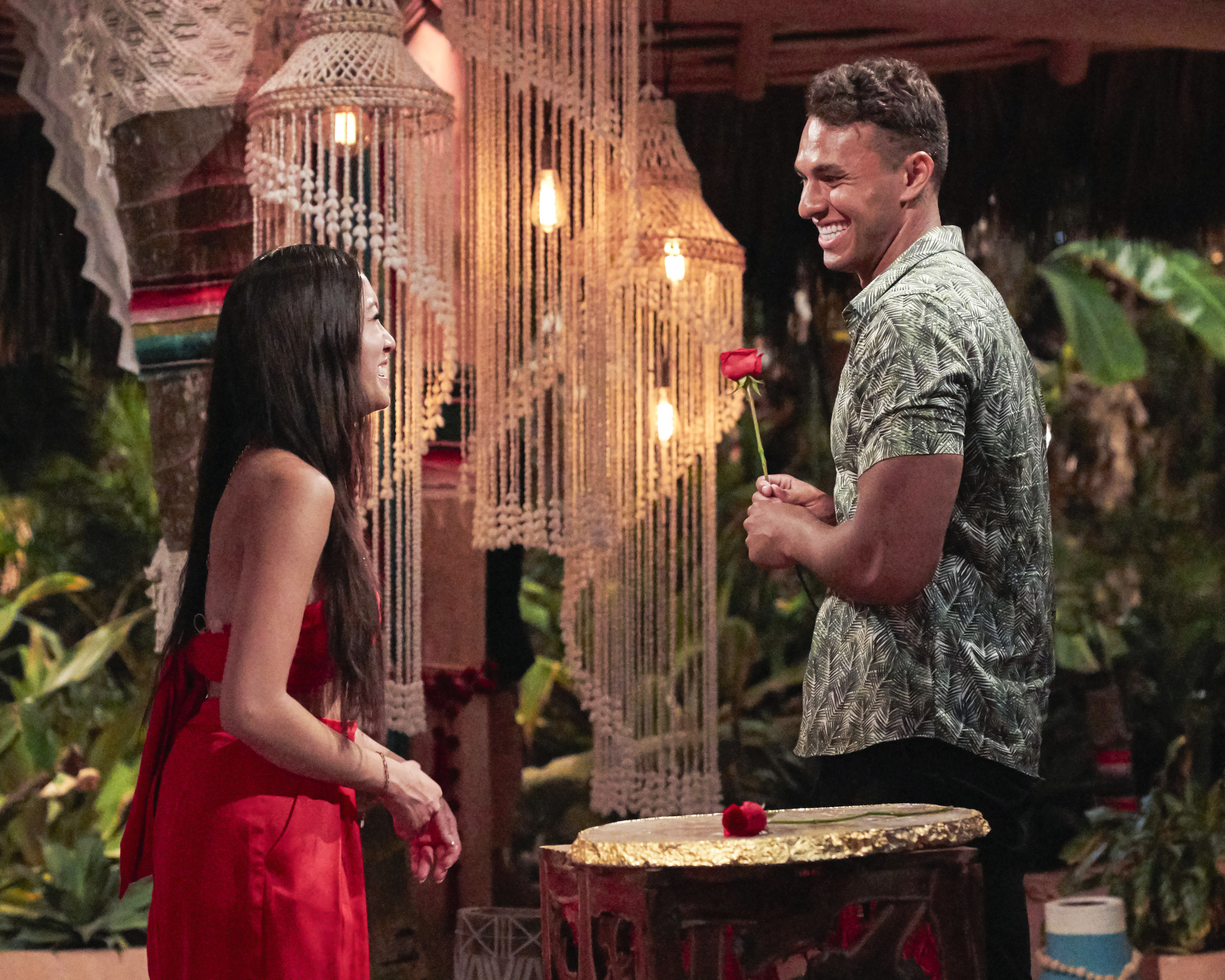 Aaron and Tammy's connection on 'Bachelor in Paradise'
Before she even came on the beach, Tammy made it known to her friends that she wanted to get to know Aaron.
"Well, I will say my friend [Tammy Ly] — who's from [Peter Weber]'s season — does have an eye out for [Aaron Clancy]," Bachelorette Katie Thurston revealed to Access Hollywood ahead of the season.
"She thinks he's very attractive," she continued. "So I gave her my approval and said, 'Do what you need to do, and good luck!'"
Luckily for Tammy, on day one of Paradise, Aaron revealed that he was team Tammy.
1 girl threatens the relationship
Things were going pretty smoothly between Aaron and Tammy until it started getting closer to the first rose ceremony. While Tammy stepped away to go warn James Bonsall about Victoria Paul potentially already having a boyfriend back home, Serena Chew stepped in to try to talk to Aaron. She pulled Aaron aside and took him over to one of the cabanas. On the cabana, Serena did a little rap for Aaron and then sat on his lap and went in for a kiss.
Tammy looked over as they were kissing and saw what was going on.
"What the frick?" Tammy said. "It's nice to know that I have the nicest trophy on the block that everybody wants."
For Tammy, seeing Aaron kissing someone else confirmed that she had feelings for him, which prompted her to go and kiss Aaron right after Serena.
In the end, Aaron gave his rose to Tammy, effectively sending Serena home.
New photos of Aaron and Tammy after 'Bachelor in Paradise'
Though we are still early in the season of Bachelor in Paradise, filming for the season is already done. So, the relationships on the show have either ended or the contestants are dating post-Paradise. Because the contestants are supposed to be tight-lipped about who they ended up with, fans have to look for small clues to figure out who is together in the real world.
Recently, several of the Bachelor in Paradise cast members attended an event for ABC's new show, The Ultimate Surfer. Among the attendees were Aaron and Tammy. It's hard to gauge much about their relationship from the two's body language in the photos taken that night. But it does at least mean that if they did go their separate ways, they aren't on bad terms.
The pair posed for several group photos that night, but none with just the two of them. That makes sense as a solo photo might be considered a spoiler and a breach of their NDAs. In the group photos, one person is always standing between Tammy and Aaron.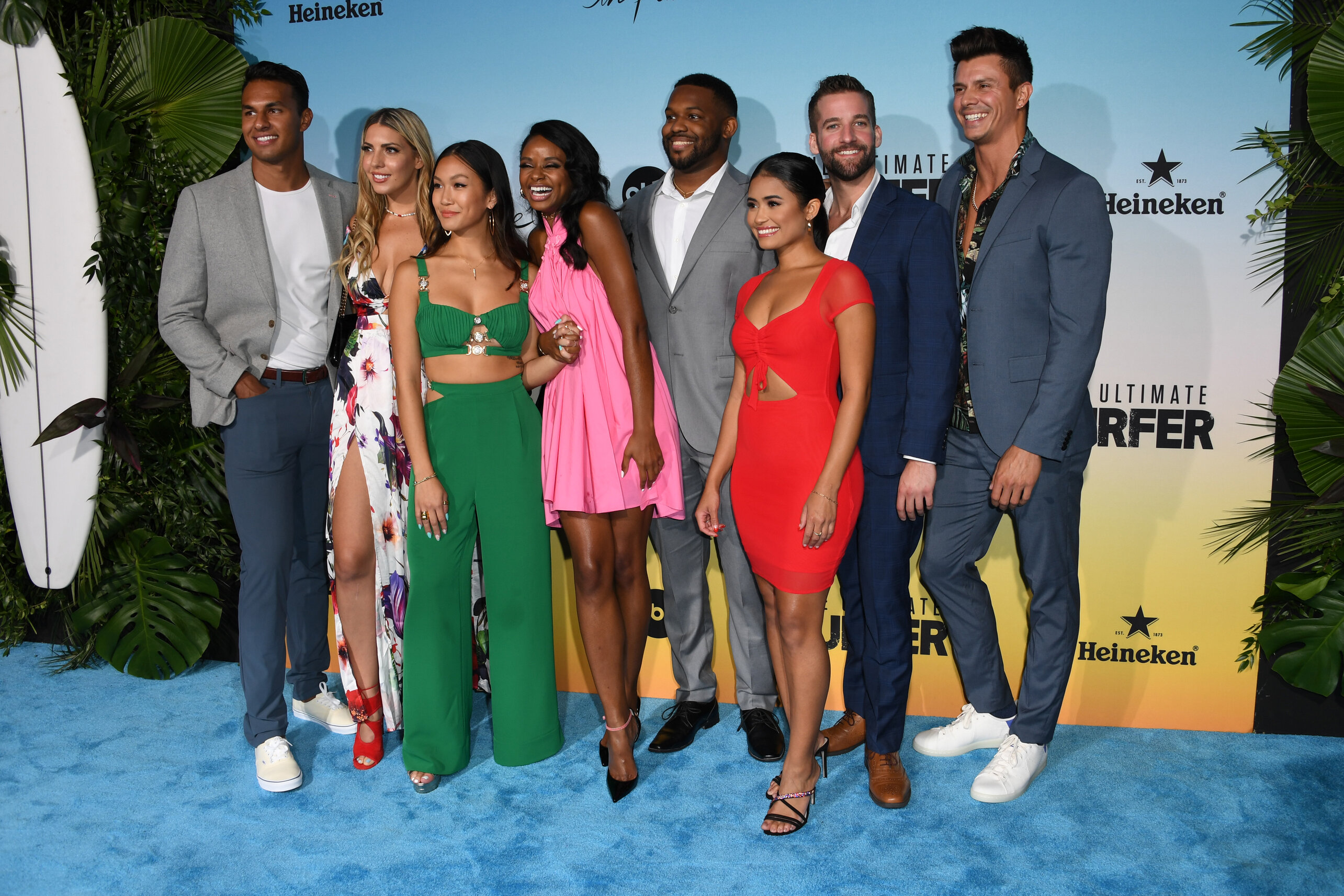 Tammy did, however, take individual photos with Mike Johnson, from Hannah Brown's season of The Bachelorette and several photos by herself.
Are Tammy and Aaron together now?
According to Reality Steve, Tammy and Aaron don't have much time left in their relationship. Tammy reportedly starts dating Thomas Jacobs on the beach but is then dumped by him for Becca Kufrin.