'Bachelor In Paradise': Onyeka Ehie's Exit Highlights a Much Larger Issue
Bachelor In Paradise is fully underway and Bachelor Nation couldn't get any happier. For many fans, the addictive summer spin-off is the best part of the bachelor franchise. In case you aren't familiar with the concept, BIP invites singles from past seasons of The Bachelor and The Bachelorette to a stay on the beach in Mexico. Here, the singles are allowed to mingle for several weeks while they look for another shot at love. The concept seems fun and innocent enough, but fans have noticed an unfortunate trend on the show, which was once again highlighted when Onyeka Ehie chose to exit.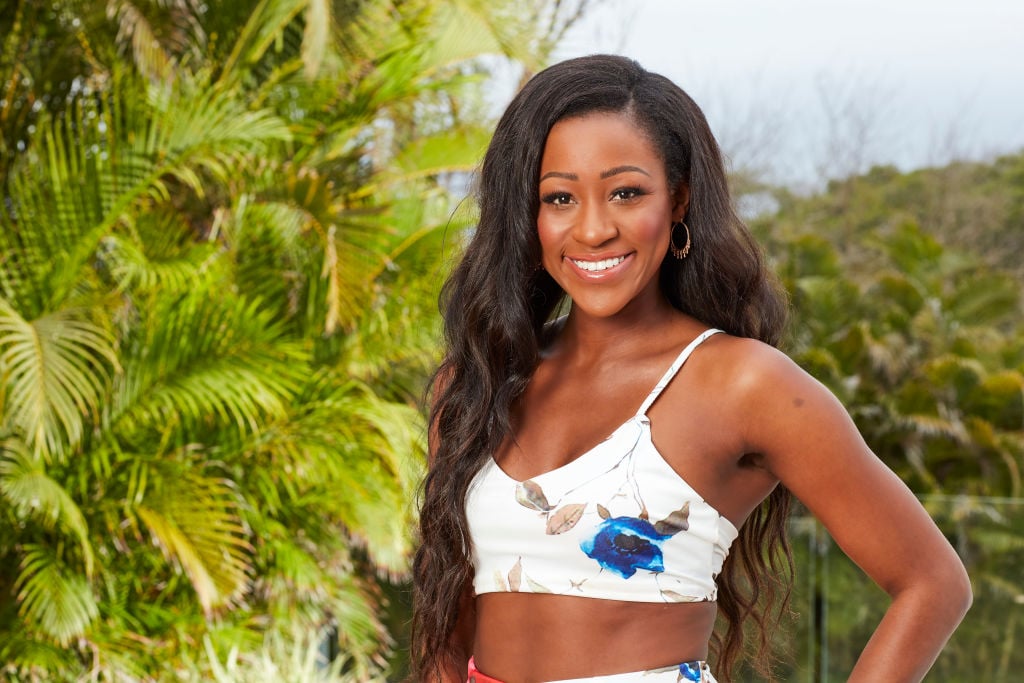 Bachelor In Paradise Season 6
In case you missed it, last week Ehie made the decision to leave Bachelor In Paradise ahead of the rose ceremony. Citing that she hadn't made any romantic connections, she left before handing out a rose. It was surprising to many fans as the women were in control that week. Ehie could've elected to stick around for another week to see if another potential love connection would come to paradise, but chose not to. Taking to her Instagram page, Ehie decided to share her reasoning behind her choice.
Onyeka Ehie's surprising exit
"Sometimes life doesn't go exactly as planned but it's up to you to stay true to yourself and do what's best for YOU. As you all saw tonight, leaving paradise was one of the most difficult decisions I've ever had to make but I owed it to myself and the others there to be real about what I wanted, and take control of my life," the 25-year-old began.
The Bachelor In Paradise star then went on to express her gratitude for the show and its opportunities. "I'm so grateful for the opportunity and even more grateful for the all individuals that continue to make my heart so full. Although my time has come to and end, I'm so excited to watch everyone's journey unfold. Thank you @bachelorinparadise all for the good times, I'm one lucky girl," Ehie concluded.
The colorism issue
Clearly, there's no bad blood between Ehie and the Bachelor franchise, but some fans weren't so willing to let the situation slide. Dozens of diehard bachelor fans cited that dark-skinned black women never seem to gain attention on the show, from the men or the producers. And this trend isn't specific to Bachelor In Paradise or this season, it happens again and again for anyone who is paying close enough attention to notice.
"It's just sad how people don't show love to dark skin women. It doesn't matter how beautiful they are. They will always choose someone lighter than you. I usually don't get involved when it comes to issues about color. It's crazy. But girl good luck," one fan commented to Ehie. "THANK YOU. How many dark women have been on BIP and haven't been romantically pursued? It makes me so sad watching it happen. Anyways, Onyeka you're chill AF and so pretty, I'm glad you stayed strong!," another fan replied in agreement.
An ongoing trend
Other Bachelor In Paradise viewers were quick to point out that this trend happens year after year. "For some reason, I always feel like the dark skin girl is always left out. I was hoping you would find someone and it would be different but it wasn't. I wish the best for you and I know someone will come along who appreciates you for you!," one fan wrote. "Enjoyed watching you. It sucks seeing all these guys continuing to flock to certain types of girls. Not just this season. Season after season, smh," another fan wrote.
Fans argue about personality
Of course, not everyone was in agreement with this critique. Some fans argued that it was Ehie's personality, rather than her skin tone that hindered a potential love connection. "I couldn't disagree more. I doubt it had anything to do with how dark or light someone was. There were times when she was obnoxious on the bachelor and it's more likely that people don't forget," one fan wrote.
However, sharp-minded fans were quick to note that there were women far more obnoxious than Ehie who were still pursued on Bachelor In Paradise. "It's always perceived differently coming from a black woman. Demi is 'feisty', Onyeka is 'obnoxious'. The double standards never take us by surprise," one eloquent fan pointed out.
Bachelor Nation has always lacked diversity
Of course, colorism isn't the only issue that runs rampant in the Bachelor world. Lack of diversity has always been an issue. Though plenty of Bachelor Nation is pulling for Mike Johnson, we've still yet to have a Black or Asian Bachelor in 25 seasons of the show. Furthermore, Rachel Lindsay, who was the franchise's first Black bachelorette, has significantly fewer followers than all of the other recent Bachelorettes, and even some contestants.
Numbers don't lie
Lindsay is far from an outlier. Many of the Black alums from the franchise, especially the dark-skinned ones, (though they are scarce to begin with) have a drastically lower follower count than their white or mixed-raced counterparts. And whether the rest of Bachelor Nation wants to discount the blatant issues or not, there's just no arguing with all that quantitative data.