'Bachelor in Paradise': Seinne Reveals Why She May Not Be on the Show
Everyone is still reeling from the explosive finale of The Bachelor where Arie Luyendyk Jr. broke up with his fiancée, Becca Kufrin, to be with Lauren Burnham. Some of the ladies of the season didn't hold back when sharing their reactions to the big news.
But there was still one person we wanted to hear more from. The Cheat Sheet had a phone interview with Seinne Fleming on March 15. Her name was previously floated around as possibly becoming the next Bachelorette. She revealed some things we didn't get to see like some of the women talking about Peter Kraus, Krystal Nielson's secret meeting with Luyendyk Jr.'s family coming out, and more.
Here are 11 things to know and more from our talk with Seinne Fleming.
1. She first had doubts about going on the show when watching Nick Viall's season
Cheat Sheet: So I listened to some of your other interviews and I know that before you weren't a big watcher of The Bachelorette or The Bachelor but you watched Nick [Viall's] season. So I was wondering what was your reaction to watching Nick's season?
Seinne Fleming: Well, I didn't have anything to compare it to. I think the first episode, the first episode for sure it was like hearing another language. It was like nothing I've ever seen before and just kind of seeing how things went down it was definitely — after the first episode I was like 'I don't think I could do this.'
Because I started watching the season right after my first casting — because once I went to the first casting and they were gonna have me go to the next one, I figured I should know what I was getting myself into potentially. So after I watched that first episode I was like 'I don't know if I could do this' and then I kind of watched more and more, and like, as time went on, we saw people's personalities develop and you saw relationships start to form.
I thought Nick was a good Bachelor. I mean he should be a good Bachelor because he's had a lot of experience with the franchise.
Cheat Sheet: What was it specifically in the first episode that you were hesitant about it?
Seinne Fleming: I think it just seemed very … the first episode seemed kind of like very intense that first night and you're wondering like 'why is this so intense?' like 'why are girls crying?' And it makes sense now that I've gone through it.
When you first get into that house to try to get time with whoever the Bachelor is is not easy. But obviously, also the first episode is intense. It's pretty dramatized because it's the opening of the season. So yeah it was something I really hadn't seen before.
Next: Fleming talks about how the actual journey compares to UNReal.

2. Doing the show isn't like UnREAL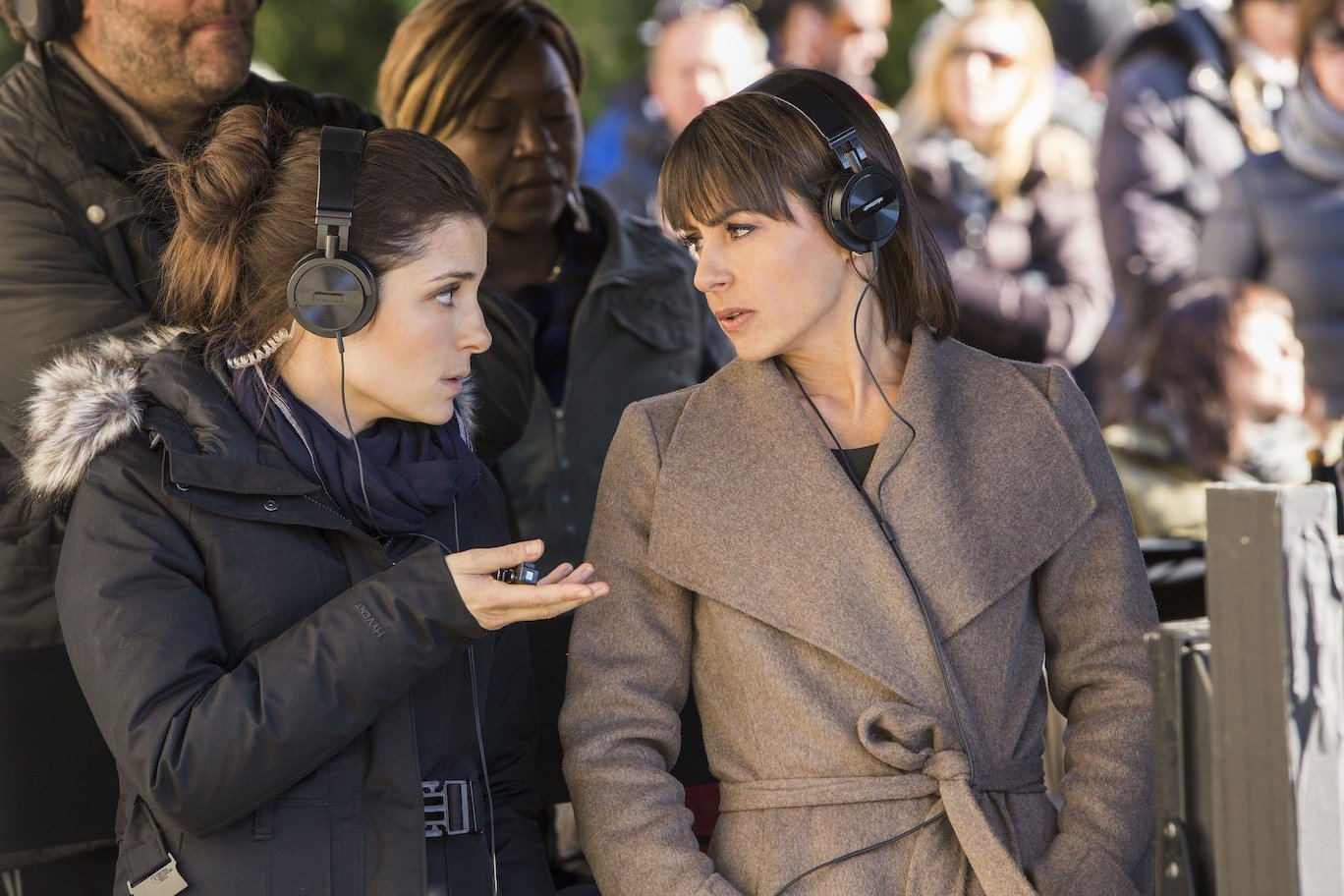 Cheat Sheet: How much time do you think you got with Arie on the first night?
Seinne Fleming: I talked to Arie for like 15 seconds on the first night.
Cheat Sheet: You also said that you watched UnREAL before so I was kind of wondering now that you're done with the show do you think UnREAL is anywhere close to what the actual process is like?
Seinne Fleming: No, it's not. I mean UnREAL — I mean there some pretty extreme happenings that happen on that show. I don't think it — honestly if I thought the show was anything like UnREAL I wouldn't have gone on it. And so I knew that like it's a scripted series and a little bit more dramatic. They're not putting people's health on the line [laughs.]
Next: This was Fleming's biggest culture shock moment to living in the house.

3. Her biggest culture shock moment was the lack of independence in the house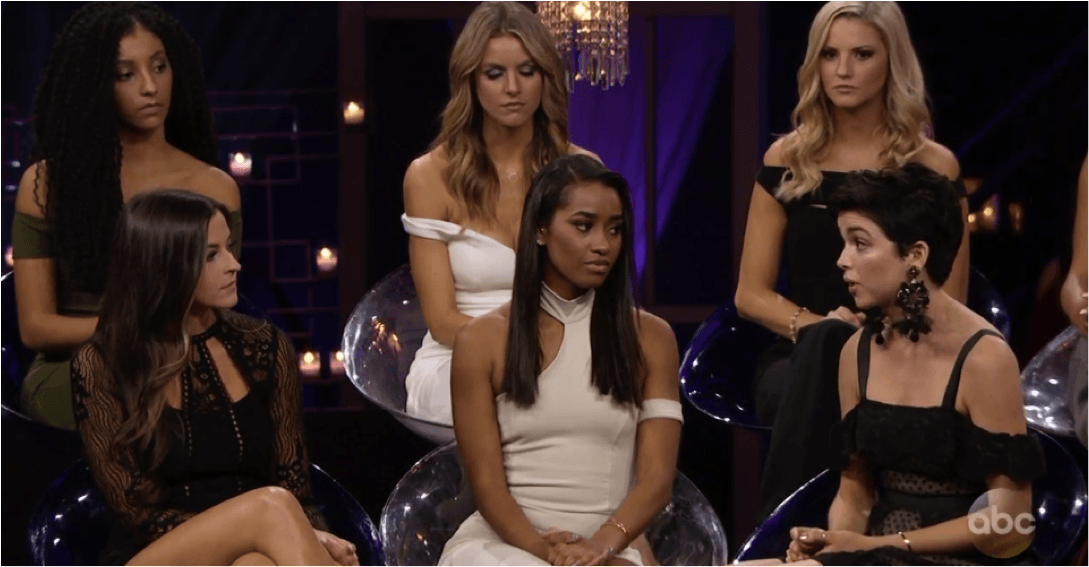 Cheat Sheet: What was the biggest culture shock moment from living in the house?
Seinne Fleming: I think just like not having privacy. Not having my independence. I think getting used to not having my phone. But definitely not being able to go workout when I wanted to, or go to sleep when I wanted to, or have a moment of peace and quiet. Those kind of things are just — you feel like you've just lost control of kind of everything.
Cheat Sheet: Right, I know that you're not allowed to have your phone and they probably keep you focused on what's going on so there's nothing else. But what did you guys do when you weren't going on dates?
Seinne Fleming: We just hang out together. You read, paint nails, talk to the producers. Sometimes they would take you out to eat occasionally if you have a date. That only happened I think like twice. But yeah it's a lot of hanging out talking, cooking together. We didn't have tv so we couldn't really watch tv but just yeah you get kind of creative with how to entertain yourself.
Next: Fleming reveals some women did mention Peter Kraus in the house.

4. Peter Kraus was mentioned by some women in the house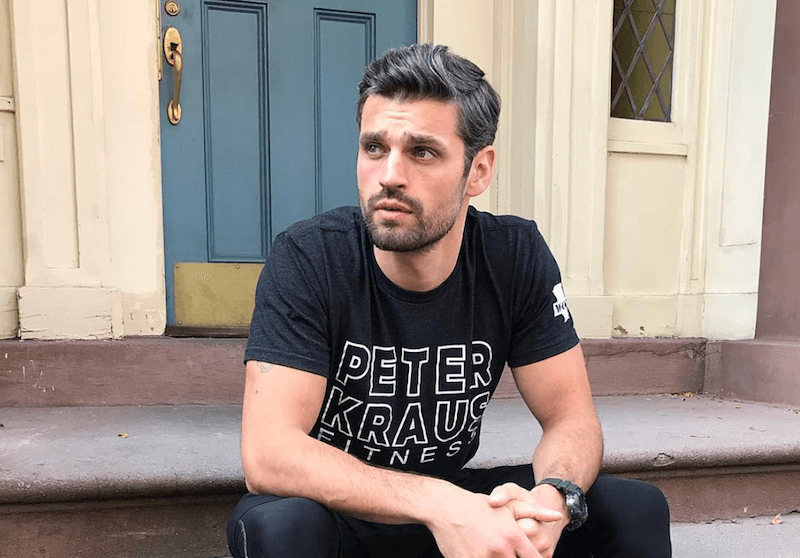 Cheat Sheet: You previously said you found out who the Bachelor was a week before having to go. What was that like? Was that before you got to the hotel? How was it told you and were you able to research who Arie was before going?
Seinne Fleming: It was while we were still home. So we still had the option to not go on the show if you didn't want to.
So I was at home when we found out about that it was Arie. I didn't really know anything about him obviously because I never watched Emily [Maynard's] season of The Bachelorette. And I didn't want to do too much research on him because I wanted to, you know if I was actually going to go on the show, I wanted to get to know him organically and not through Googling every little thing about him.
So I didn't do much research but I went in with an open mind. And obviously, he wasn't my first choice because I didn't know who he was. So I was thinking it would be people that I knew from Rachel [Lindsay's] season or just from who they were talking about originally.
Cheat Sheet: Peter [Kraus] was obviously one of those. People have come out to say they were thinking it was going to be Peter. I was wondering did Peter ever come up in the house while you were there?
Seinne Fleming: I mean yeah. We talked about it a little bit. But I think like all of us were really trying to get to know Arie so you didn't want to be the person who brought up Peter too much because then the other girls might use that against you.
Next: Fleming talks about red flags of Arie's indecisiveness.

5. She doesn't feel like all the women were given a fair shot
Cheat Sheet: You said that you felt like Arie gave all of the girls a fair shot. Did you feel that way while filming or was that like something you felt in the end?
Seinne Fleming: I don't think I said that.
Cheat Sheet: So you don't think he gave everyone a fair shot?
Seinne Fleming: No, I don't think so. I think he wanted to but I think he knew who he was interested in so it was hard for him to kind of like hide that. So I don't think he was trying to leave people out or anything. But I think it was hard for him too because he definitely had people he was more interested in.
Next: Fleming reveals there were moments where Arie was indecisive during the process.

6. She said there were signs it would be hard for Arie to make a decision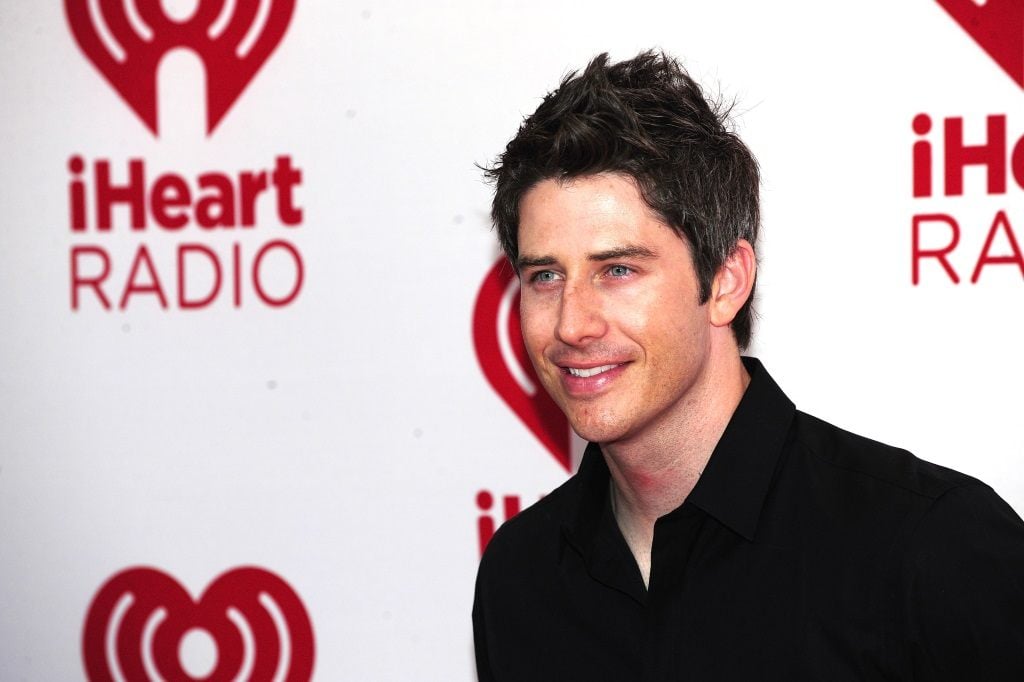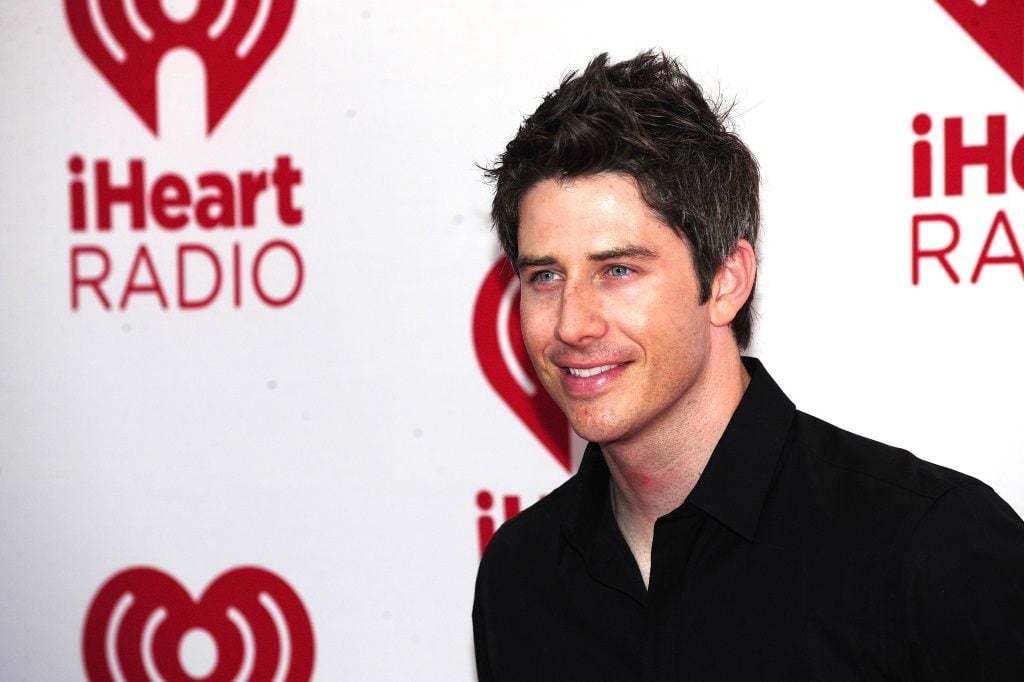 Cheat Sheet: How early do you think you saw signs of that? Because I know you said previously that you saw the connection between Arie and Lauren in Fort Lauderdale but was it earlier than that that you saw that some girls were getting more attention than others?
Seinne Fleming: No, it wasn't even that they were getting more attention necessarily. It was just that you can see that he was opening up and giving the idea of them more of a chance if that makes sense. And this is not to say that I don't feel like he didn't give me a chance. Because I think at one point he and I both probably realized we weren't the best fit for each other.
Cheat Sheet: I think I also heard you say that no matter what Arie was probably going to change his mind. I think other people also insinuated that he's known to be a little indecisive therefore that could also be a possibility. Did you feel that way going into it? During the process were you like 'oh this guy might not know where his feelings lie?'
Seinne Fleming: Like I said I did not know anything about him going into it so it was hard to tell. But there were definitely moments where I could see that he might not have a clear idea about what he wanted. And so I just had a feeling that it was going to be hard for him to make a decision in the end.
Next: Seinne talks about getting in touch with Becca after the breakup.

7. She was in touch with Becca before After the Final Rose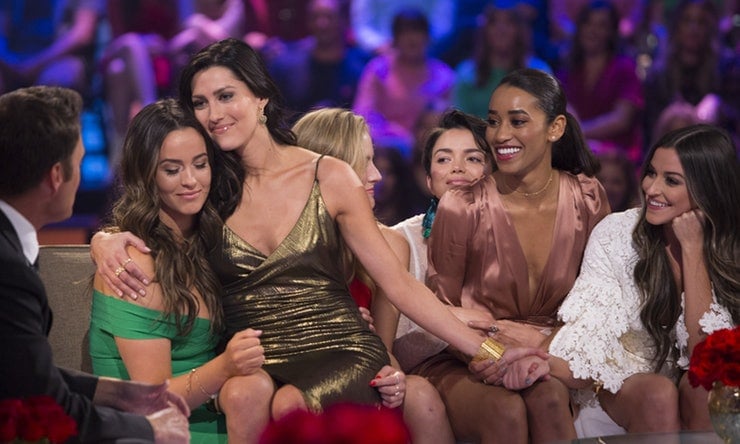 Cheat Sheet: When did you first find out it didn't work between him and Becca [Kufrin]?
Seinne Fleming: I think I found out right when Reality Steve wrote about it mid to late January.
Cheat Sheet: I believe you are close to Becca. Were able to talk to her before After the Final Rose? Or did you talk to her on After the Final Rose?
Seinne Fleming: I talked to her a bit via text when I found out about it. But I didn't really want to go into it because I wanted her to say as much or as little as she wanted to. So we didn't talk in depth about it and then After the Final Rose, after that, I think she pretty much has been whisked away because they started filming her season of The Bachelorette not too long ago. If not yesterday. So anyway I haven't spoken to her since After the Final Rose.
Cheat Sheet: Did you ever feel pressure to say that you were falling in love or establish any kind of feelings for Arie?
Seinne Fleming: Not really to be honest. They weren't saying to me like 'oh these other girls have feelings for him.' I didn't know other girls were saying that. I mean they definitely encourage [us] to use the word love, like 'could you see yourself falling in love?' or they want you to be thinking about that. But there was never a time I felt like I had to say it. I mean I didn't say it, so.
Next: Fleming reveals other women found out Krystal met Arie's parents after all.

8. The other women did find out about Krystal meeting Arie's parents
Cheat Sheet: Another thing I previously was looking up from one of your interviews was not many women will talk about their relationships with Arie in the house just so no one can have an idea basically of where you stand and it won't get competitive. What was interesting to me as a viewer though is that a lot of people seemed angry with Krystal [Neilson] for basically not saying what her date with Arie was when she ended up meeting his parents. It seemed like it was going against that so was it a thing that producers were asking them to pry about that date or was it Krystal was acting weird and therefore everyone was like what's going on?
Seinne Fleming: Well basically the reason people got upset with Krystal was because she was just being very vague. It's one thing to talk about your feelings, your relationship, how far along you are. But it's another thing to just be like 'oh this is what we did! We went here, then we went here, then we went here.' And she wasn't willing to do that that's kind of why people got annoyed with her.
Cheat Sheet: When did you find out that Krystal did end up meeting Arie's parents? Did that ever come out in the house before she left?
Seinne Fleming: I think somehow it came out. I think one girl found out and I think I found out in Paris like right before she went home. That's when I found out.
Cheat Sheet: How did you feel about that?
Seinne Fleming: I mean I was surprised but I didn't at that point it didn't make a difference. I knew she would be going home that week so I didn't really care.
Next: Fleming talks about having doubts and wanting to leave at one point.

9. She also had doubts and wanted to leave at one point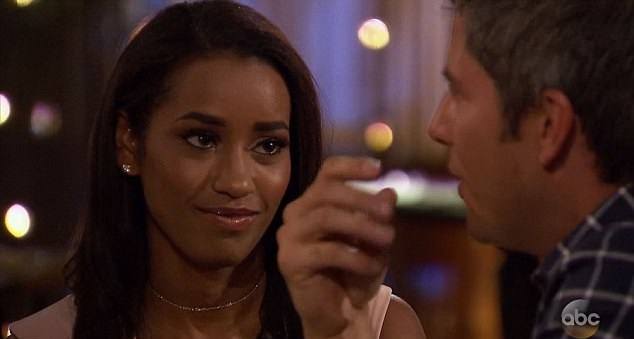 Cheat Sheet: You said that you were also really upset and was crying and thinking about going home when Jacqueline [Trumbull] ended up doing so but you ended up staying. I was curious, did you regret staying? Or were you happy that you stayed just so you can see what was going on in Arie's mind?
Seinne Fleming: No, I don't regret not leaving. I think I would have — maybe I would have regret had I decided to remove myself. So it was nice to just kind of see the relationship play out. Especially because watching it back like I said before, it was clear watching it back that other people's feelings were stronger for him and his feelings were stronger for other people. So we both mutually weren't there in comparison to the other relationships.
Cheat Sheet: What do you think is the most important thing you've taken from the experience?
Seinne Fleming: It does kind of force you to think about what you're looking for in terms of love and for me, it definitely helped me decide that I did want to find love in my life and that it's okay to be kind of open and express those feelings.
Next: Fleming answers why she probably won't go to paradise.

10. She says she's most likely not going to do Paradise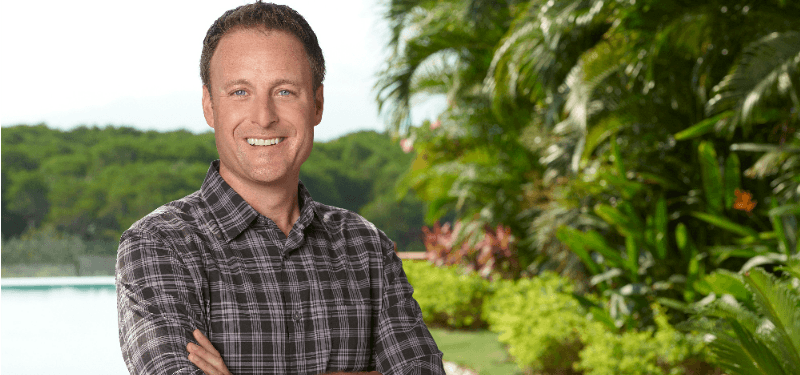 Cheat Sheet: I know that you're unsure if you're going to do Bachelor in Paradise. But since there also been news that it could be an international cast in Bachelor in Paradise because of Bachelor Winter Games, I was curious if you watched Bachelor Winter Games as well and if you were curious to meet anyone who was cast on that if you could go to Paradise?
Seinne Fleming: I did watch the Winter Games. There's not really anyone in particular in the Winter Games that I would necessarily like internationally that I would want to see in Paradise. And I'm most likely not going to do Paradise. I just think maybe it's not the best fit for me so I'm leaning towards not doing it. I mean never say never but that's kind of where I am right now.
Cheat Sheet: Have you heard from Arie or Lauren since the show? I know you were actually a little close to Lauren during the show so do you think you would keep up with them after this experience?
Seinne Fleming: I know that they're traveling right now. I am definitely open to maintaining a friendship with Lauren and supporting her and Arie. When she's back in town and stuff I'll probably reach out if she doesn't reach out first, and yeah I would love to see her and catch up with her and [am] definitely open to maintaining that friendship.
Cheat Sheet: Obviously the finale was such a big deal because of how it was handled so differently. I guess I wanted to talk about what your reaction to was to the whole thing because I know you already knew what kind of happened because of Reality Steve but it's one thing to see it, right?
Seinne Fleming: I didn't mind that it was televised because at the end of the day we all signed up for a TV show. And so I think it makes sense that because he ended the relationship so early on it would make sense that it was televised.
But the way that he handled the breakup was pretty horrific to me. He just didn't really say anything to her, give her a proper explanation or anything like that. So that part bothered me but obviously, I support the fact that — not support but I understand people make mistakes and [he] felt like he made the mistake.
Next: Fleming answers whether she has been in further touch with this Bachelor alum.

11. She wants people to know that there is more to her than what was shown
Cheat Sheet: I know that you also did Ben Higgins and Ashley Iaconetti's podcast and I heard that Ben Higgins seems to be a little into you so I was wondering if you guys have gotten in touch since then?
Seinne Fleming: We have not really been in touch. He lives in Denver and I live in L.A. But we had a nice chat and he seems like a really nice guy. I think he's a great guy and that's all I have to say about that [laughs.]
Cheat Sheet: What do you want bachelor fans to know about you that they probably didn't get to know while you were on the show?
Seinne Fleming: I think what I would want them to know is that I noticed a lot of people like things that I have read and stuff like 'Seinne's really classy and blah blah' and all this. I really appreciate it and it's a great compliment. But I'm also like very fun and goofy and I definitely have a strong opinion about things and I'm not afraid to say it. So I think ultimately I really appreciate how I was portrayed because that is definitely who I am but there's always more to people's personalities that doesn't get shown.
Follow Nicole Weaver on Twitter @nikkibernice.
Check out The Cheat Sheet on Facebook!