'Bachelor in Paradise' Spoiler: Do Natasha Parker and Brendan Morais End up Together?
Relationships on 'Bachelor in Paradise' heat up and fizzle out quickly. Natasha Parker and Brendan Morais connected early on. Do they end up together?
Couples are forming quickly on Bachelor in Paradise. But almost at quickly as they are forming, they are being tested. Natasha Parker and Brendan Morais hit it off in Paradise almost immediately. But there have already been a few wrenches thrown in their relationship. Do they end up together in the end? Find out with this Bachelor in Paradise spoiler.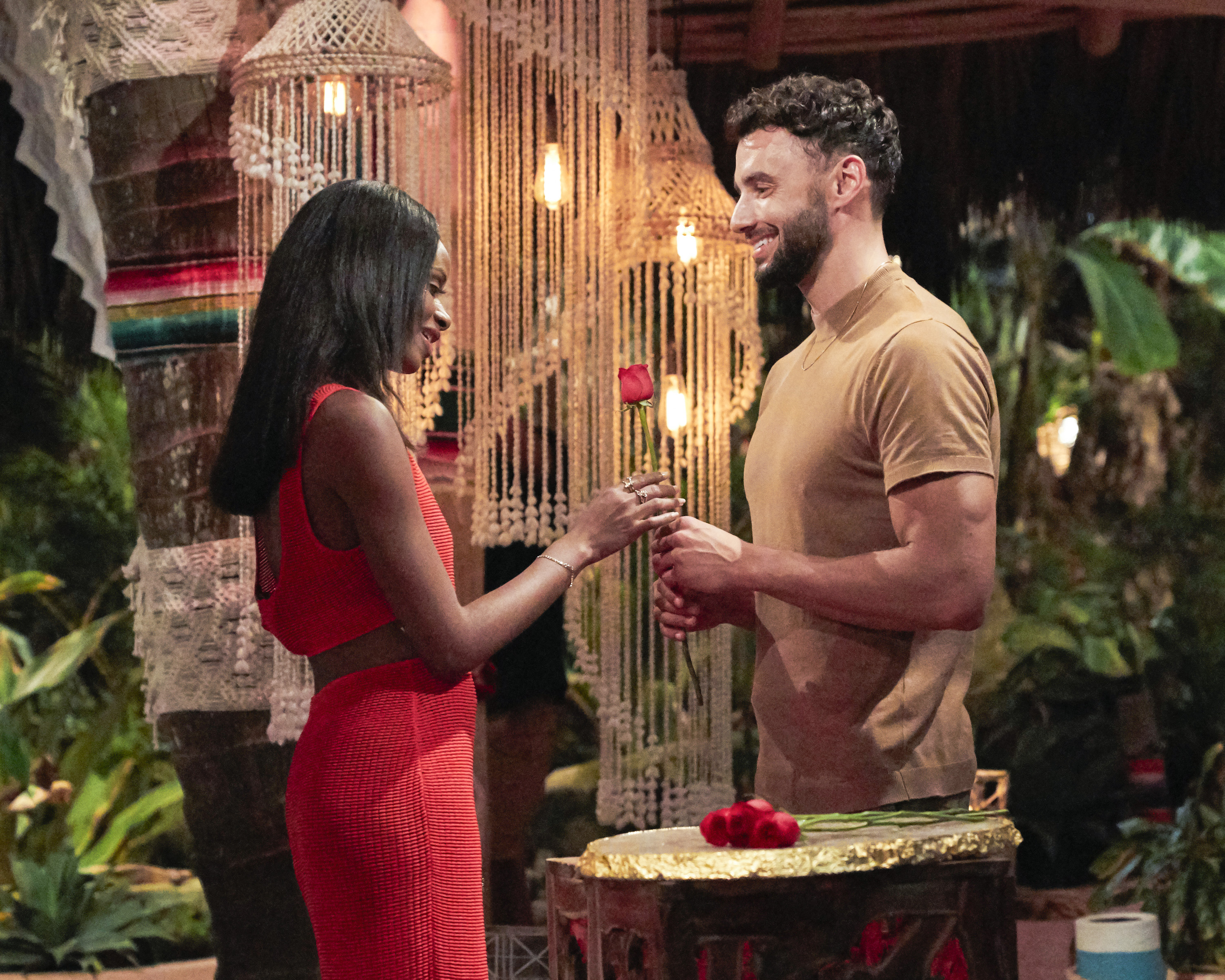 Demi Burnett wanted Brendan too
[This article contains potential spoilers for Bachelor in Paradise]
Brendan has been a hot commodity in Paradise. So, when Demi Burnett stepped onto the beach, she asked him on a date, which made Natasha uneasy.
"Brendan's going on a date, and I really could have used today to spend more time with him," Natasha, said. "I mean you're in Paradise, you want to hang out with the person that you're building a connection with. I'm feeling like I need a little alone time, because that won't make me feel good, making someone else worry about how I'm feeling."
Though Brendan did make out with Demi, he cut things off with her immediately afterward.
"I think you're amazing and you're beautiful and I had an amazing time with you," he told her. "But I obviously talked to other girls and formed certain things with other girls. And so it's like, we're going to talk to other people, go on other dates and really see if our paths cross again along this journey."
"I feel like I just got rejected," Demi told him, effectively ending their relationship.
Natasha feels like something is missing
In last night's episode, Natasha expressed concern to her friend Joe Amabile that she felt like something was missing in her relationship with Brendan. She admitted she didn't know if they had a romantic connection and expressed that the slow pace in which the relationship was moving made her wonder if he even felt that she was pretty.
'Bachelor in Paradise' spoilers reveal Brendan and Pieper James' relationship
While Brendan was on the date with Demi, rumors began circulating that he was actually dating Pieper James from Matt James' season. When confronted about it, he denied that they were together.
 "Pieper and I, we've hung out," he told Demi. "We spent some time together, we've communicated, we've enjoyed each other's company and that's that. … There's no relationship."
When Natasha asked what Brendan would do if Pieper showed up on the beach, he tried to reassure her.
"I would use this opportunity if it's you, if it's someone else or if it's Pieper to get to know each other more on a deeper level. My relationship with Pieper has just been super casual," he said. "I've had deeper conversations with you than I had with Pieper, and I don't have anything more to say than that. Like, I really, really like spending time with you and I think you're a sweetheart and you seem to be a lot of fun. And I have the strongest connection with you."
'Bachelor in Paradise' spoiler: Do Brendan and Natasha end up together?
According to previews for the rest of the season, Pieper does eventually show up in Paradise. Bachelor guru Reality Steve revealed that Brendan eventually leaves the show with her.
"We saw the stories pre-show that they were dating before BIP even started, this became a storyline on the show, I believe they started getting called out for it by others, so they just bounced, but are dating post-show," Reality Steve wrote.