'Bachelor in Paradise': Wells Adams Reveals Why He's Not 'The Bachelor'
Bachelor in Paradise Season 4 was unlike any other season. Before the show even aired, it made headlines for having production shut down over misconduct allegations. But its format also changed by having a cast member become part of the crew.
Of course, we're talking about Wells Adams. The radio host first made it into Bachelor Nation by appearing on JoJo Fletcher's season of The Bachelorette. After being sent home, he appeared on Season 3 of Bachelor in Paradise to find love. It didn't work out, but he got a cool job of being the bartender this season and watching the cast go crazy.
So how exactly did the shutdown affect his job? After many fans wanted him to become The Bachelor, why didn't it end up happening? And who got down on one knee to propose to Wells after the season ended?
The Cheat Sheet got all the answers to these questions in an exclusive interview! Read all 10 pages to get the full scoop.
1. Wells got the bartending job simply by asking for it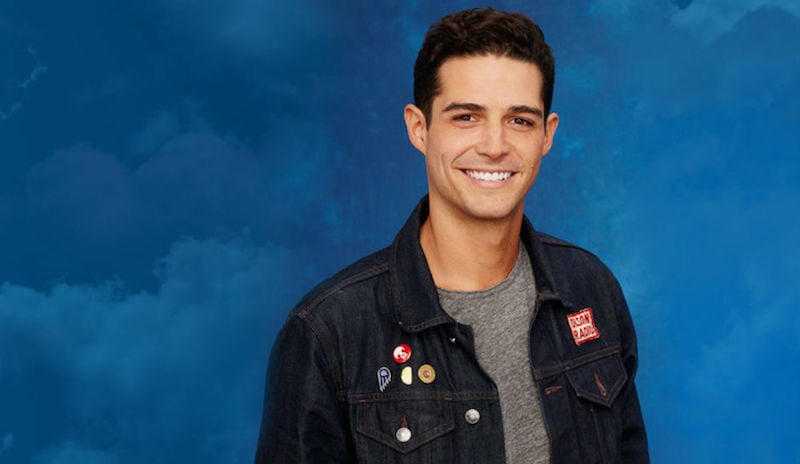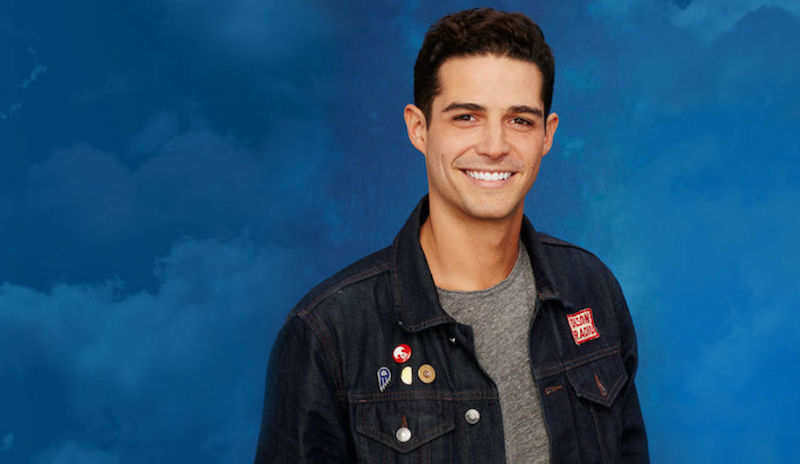 The Cheat Sheet: What did you love about being the bartender?
Wells Adams: I loved having a front row seat to watch that dumpster fire burn. It was really interesting to see it all transpire and unfold before my eyes. It was weird because I was there last year, and I was a part of the calamity and then being able to just kind of watch it with, like, eyes unclouded from the safety of the bar was really, really, really entertaining.
TCS: Do you prefer being a cast member now or a bartender?
WA: Bartender 110%. It's so much fun. I would literally quit my job and just only ever be the bartender for that show if they allowed me to.
TCS: What's one of the downsides to it?
WA: Well, you actually have to bartend [laughs]. They don't show it, but there was a lot of like cutting limes and walking around and picking up glasses and cleaning them and, you know, restocking the liquor cabinet and just normal stuff a bartender would have to do.
TCS: What was your first thought when you were approached with it?
WA: I asked to be the bartender [laughs]. This was all my idea. They kind of cut it out, but at the end of last season, it was very evident that Jorge was going to be starting his company so we knew he wasn't going to be part of the show anymore. So once it became apparent to me, I went to producers and said, "Look, I'd like to do that role."

2. Derek proposed to Wells 17 times in preparation for his proposal to Taylor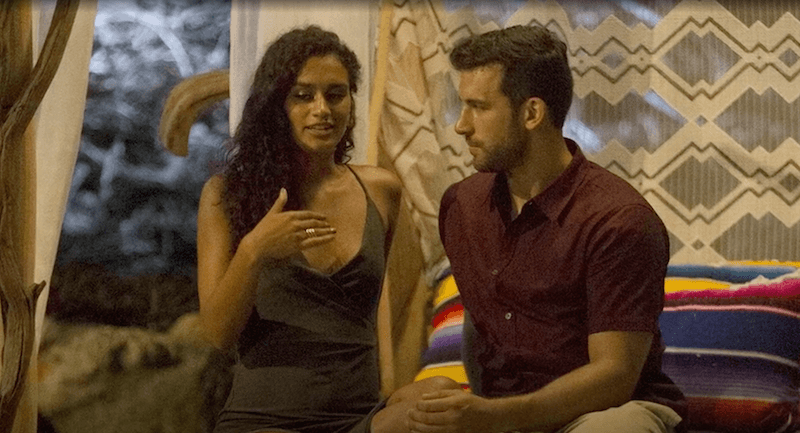 TCS: Were you also surprised by Derek Peth and Taylor Nolan's engagement? Or did you already hear rumblings that Derek was planning to propose?
WA: Oh, I knew it was coming. You know Derek and I were roommates on The Bachelorette. He was my closest friend from that show for sure, and he's been one of my closest friends ever since. The week before we went out to L.A. to film the reunion show, he and Taylor went to my house. So I kind of knew it was time. We talked about it a lot. I think he wanted my advice on a lot of stuff and we talked about it ad nauseam. The night before we filmed the reunion show, we drank like a bottle of whiskey, and he proposed to me like 17 times to like practice the speech because how terrifying that must be.
(Side note: The actual proposal was successful, and now the couple is engaged. That might not be surprising, considering Wells admits the practice proposals were working on him too.)
WA: I'll tell you what having Derek look deep into your eyes and profess his love to you is a beautiful thing [laughs].
TCS: Where were you when he was doing this?
WA: We were in some hotel in like Burbank.
TCS: Have you seen them since? Have you heard of them planning anything specific or are they just enjoying the engagement?
WA: They have logistical challenges ahead of them. Derek lives in Iowa and Taylor lives in Seattle. Derek is about to. I think, move to New York, so now they're really gonna be on opposite ends of the country. But he really is in love with her and she loves him as well, to be honest with you.
3. Wells told Taylor not to come to paradise before the show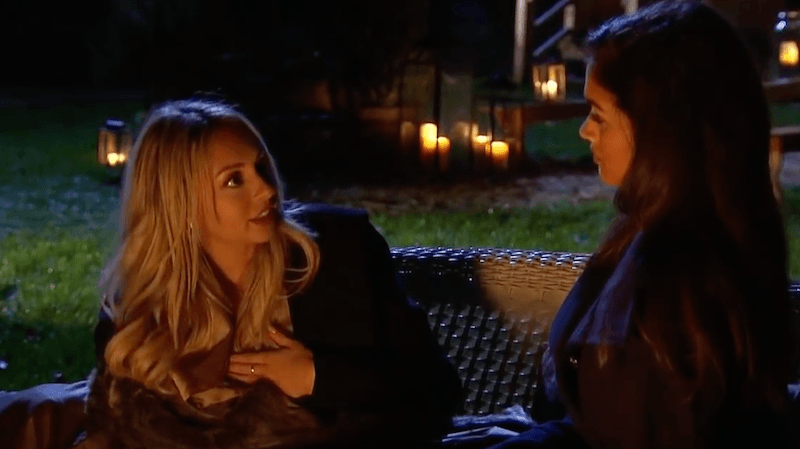 WA: It's actually funny. Before the show, I was talking to Taylor and I actually told her not to do the show, just 'cause I just assumed it was gonna go bad because of her and Corinne's past. But that's not what happened and I told her that I thought that Derek would be someone she should talk to — just 'cause I know Derek really well and I know her. She's such a smart girl and Derek's a really, really smart guy.
I was like, "You guys would be perfect together," and she was like, "No way I heard terrible things about him." Which was untrue, by the way, and when they got to Mexico, like, they were making out hardcore by like Day 2.

4. Wells doesn't want to be the Bachelor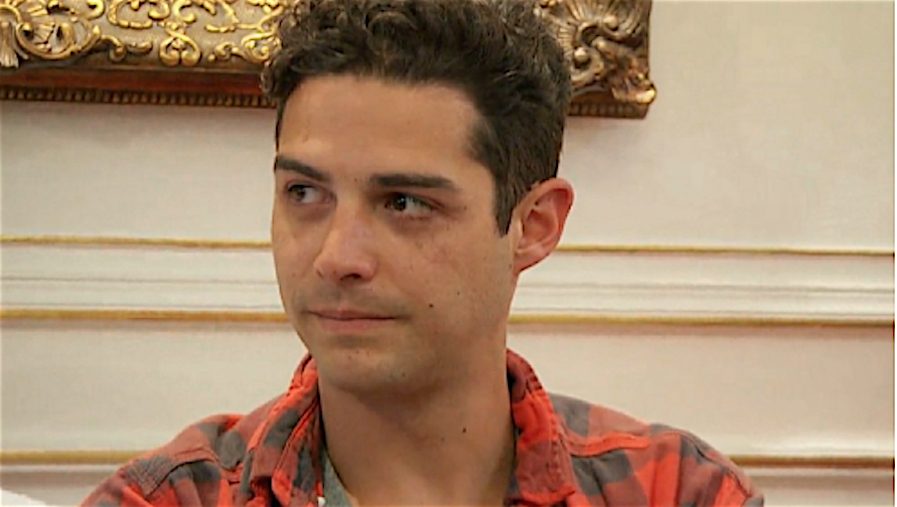 TCS: When it was announced, some fans thought that you having such a different role, and obviously you were going to stay there the whole time, kind of made it look like ABC was preparing you for The Bachelor. Was that anywhere in the back of your mind that this could probably put you more into that role or were you more focused on the summer?
WA: I can see how that would look that way. I think it's funny. I think fans of the show think that there's a lot more like planning and scheming that's going on behind the scenes for everything. But almost like every company that I've ever worked for, I think it's a lot of like, "This is the task in front of us. Let's accomplish that one and figure out the next one when the next one arises." I don't think it's some long con by Mike Fleiss to put me behind the bar to like one day make me The Bachelor.
So what does Wells think of the demand for him to star as the Bachelor?
WA: At the end of the day, it was just really flattering that people wanted me to be the Bachelor because, to be fair, the way that I look at the Bachelor this like mountain of a man, this like big hunk, this like huge heartthrob. And I'm not trying to be self-deprecating in any way, shape, or form, but I'm really not a lot of those things. I'm a skinny guy, and you know, I don't have abs or muscles or any of that kind of stuff.
But the things I do possess, I think is, I can talk to anybody and I'm entertaining. So I think the whole me being the Bachelor thing was just a lot of people out there thinking how fun it would be to see someone who wouldn't normally be cast as the Bachelor to see how it would all go down. But at the end of the day, I think they made the right decision.
TCS: A source anonymously told People that you did come up as an option, but you weren't considered a "leading man." What's your reaction to that?
WA: That I was in contention to be the Bachelor? I think that's flattering. That's nice that they thought of me in that respect. But I'm not sure if that's something I really wanted at the end of the day. It's just a lot of responsibility. The thing that I tell most people was when I decided to be on The Bachelorette, or when I decided to go on [Bachelor in Paradise], or this most recent thing with the bartender, I signed myself up. It was just me signing up to do the television show.
And when you become the Bachelor, all of a sudden, you are implying that your family is now thrust into the spotlight. And I have a big family and that would be a really, really kind of selfish thing to ask my entire family to like, all of sudden, be on this television show, and so if it came down to that, it would have been a long conversation. At the end of the day, my mom was pretty vocal about not wanting that to be a thing.
TCS: What part of it is she apprehensive about?
WA: Well, one, I think that she's a little nervous at the success rate of the show [laughs]. Which that is a fair thing of a mother to be apprehensive about, and I also don't know if she thinks that is how she envisioned, like, her baby's love story unfolds.
5. Wells thinks Arie Luyendyk Jr. is the right choice for The Bachelor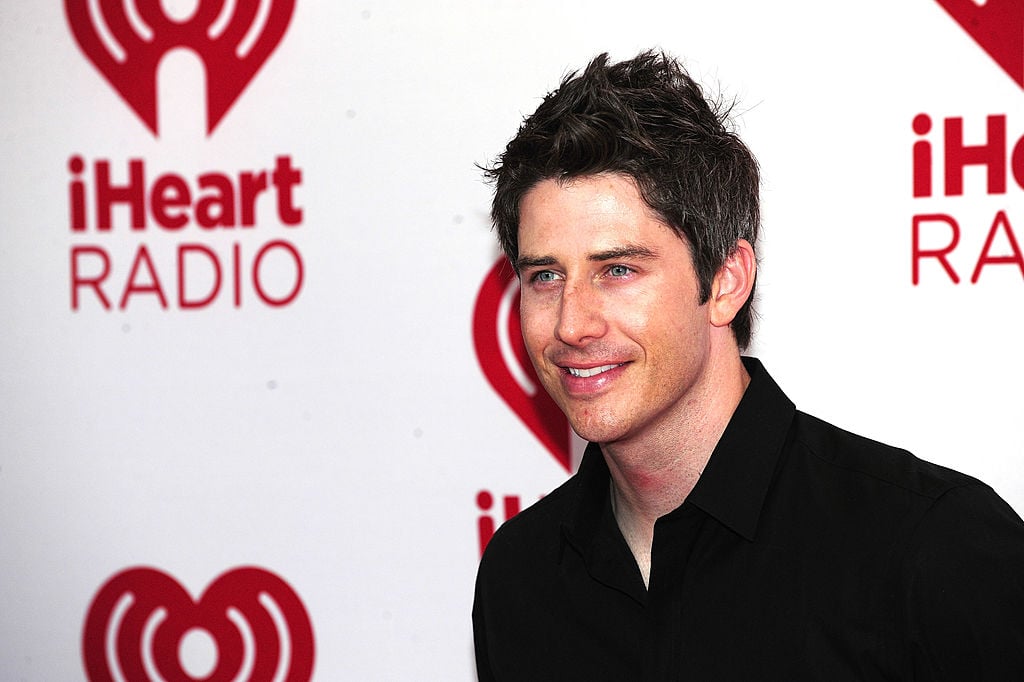 TCS: Going to Arie Luyendyk Jr. being announced as The Bachelor, you said you think they picked the right man, how's that?
WA: I think what I like about this choice is, I think the franchise kind of got bogged down by the recycling of people, who are just like so much currently in the Bachelor Nation scene. And I think it's kind of refreshing that they got someone who is kind of like no longer a part of it.

6. No, Wells wasn't surprised by that crazy Dean reveal at the reunion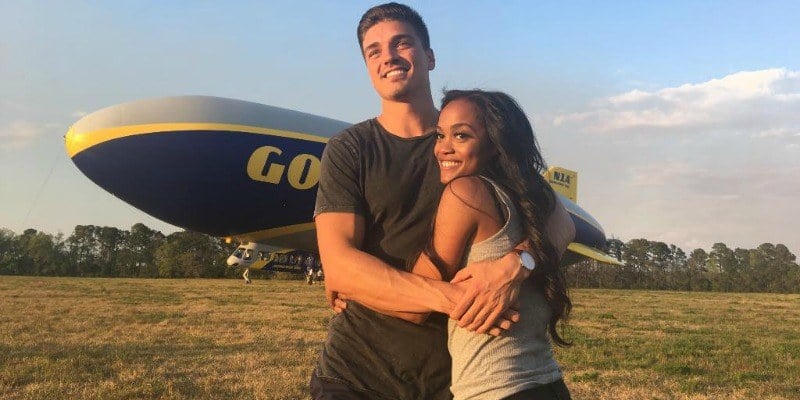 TCS: Another big shocking thing that came out in the reunion was that Dean Unglert was still going back and forth between Kristina Schulman and Danielle Lombard. Did you know anything about that or were you surprised with the rest of us?
WA: I don't know about surprised. I mean, he was doing it on the television show.
But Wells thinks Dean being put in the hot seat on the reunion was a good thing.
WA: I have hung out with Dean. I love Dean. He's a really smart guy. He's very nice but he is plagued with the "such a good-looking guy" thing that he's never really had to answer or apologize for anything in his life because he can bat his, you know, pretty blue eyes, and every girl will just melt afterwards. I think that actually the show was the best thing that could ever happened to Dean. Having that showcased for him to see was really, really hard, but I guarantee you it's going to make him so much better of a person going forward … That lesson will be invaluable to him.
7. Wells thinks Danielle M. and Amanda Stanton were into him for a specific reason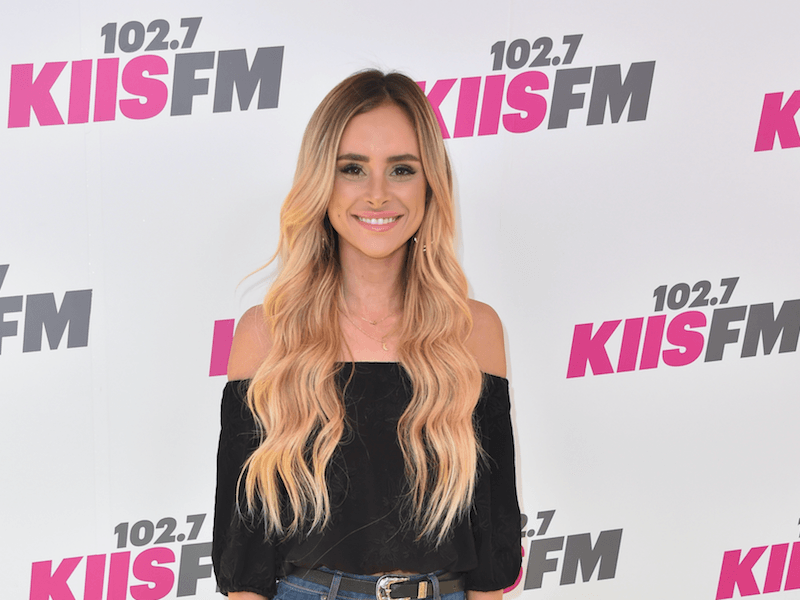 TC: One thing [Danielle M.] did say about you while on the show is that maybe you're the kind of guy she should go for. Do you agree or disagree with that?
WA: Well, it's funny, Danielle and I have been friends for years. She's in my, like, really small group of friends. And her saying that is kind of interesting because she has gone for guys like me. All of our friends are musicians or artists or entertainers of some sort. They are all kind of hipstery like I am, to be honest with you. So, she has dated guys like me in the past for sure. But I think in terms of The Bachelor world, I think I'm definitely like a little bit of an oddity. I'm not like a personal trainer, you know, or a social media influencer, so I think that has something to do with what she was trying to say.
TCS: Danielle wasn't the only one who was interested in you. Amanda Stanton also said she wished she could have given her date card to you, but she couldn't do that. What was your reaction to that?
WA: Well, Amanda and I have been friends for a while. We filmed [Bachelor in Paradise Season 3] together. I think kind of the same thing for Amanda can be said for Danielle … That she has made real bad dating decisions in the past with Josh [Murray] and I guess you can say, arguably now with Robby [Hayes], where they chose the really, really pretty guy. I think what she was trying to internalize when she said that was I need to maybe date the nice guy instead of the real handsome jock guy.
8. Wells wasn't part of the filmed discussion on consent for two reasons
TCS: You came into Bachelor in Paradise at an interesting time. You came basically after the whole cast had a filmed discussion about consent, about slut-shaming, about racism over these allegations. How was this explained to you as someone coming in? Did anyone ask you if you wanted to be a part of it? Or did it never come up for you to be a part of it?
WA: I think the reason that I wasn't a part of the discussion was … there was a couple reasons. One, I wasn't there to date anybody, so me talking about consenting to sleep with someone on the show wouldn't have made a whole lot of sense. The other thing is, I think that, and this is a testament to how much I love the producers of the show, because for much as they make fun of us and create these like weird characters, I think they really care about us a lot. And I think that everyone on production side of things were really nervous that the perception would have been that I had something to do with that because alcohol was involved in that, in the shutdown. And I came after the incident occurred. Like they brought me into set hours after it actually happened.
TCS: Why did you still personally want to be part of the show after the allegations and after it came back?
WA: Well, I, for one, didn't think anything wrong happened. From what everyone had told me had transpired and to kind of experience the tape and talking to people I trust, I didn't think anything bad had really happened. And I also thought that it was, I don't know, I'm a lemonade out of lemons guy, I suppose. And I thought this presented a really cool opportunity to make some good out of a bad situation and shed some light on something that is considered taboo, but probably should be talked about a lot.

9. Wells was in charge of enforcing the two-drink rule
TCS: There were reports that there were new rules about alcohol consumption for the cast after the show went back. Was that true, and how did that affect your job as the bartender?
WA: … There was a binder with everyone's picture on it and the rule was you can only have two drinks an hour. That was either two beers an hour, two mixed drinks an hour, two shots an hour. And then I was actually the one who had to keep track of it.
TCS: Did you see the tape or was the tape shown to the cast? I think some of the fans were kind of confused whether the scenes of DeMario Jackson and Corinne Olympios in the pool were the incident or not.
WA: Yeah, that was the incident, to be honest with you. I didn't technically see the tape, I was told what happened. I was kind of told by people that were there.
WA: But that was the incident, I remember, cause Alex is like there doing an interview, and they come in the pool behind them, he starts kind of like narrating like what's happening, "Oh well, there they are in the pool." Like that was straight up the incident. So I think they got a little more affectionate, and that part didn't show just because they wouldn't do that anyways. That would never be something that they would show in any past show.
TCS: Are you overall satisfied with how the show handled the allegations?
WA: Yeah, I mean, to be honest with you, I don't think the show really had to do anything. I mean, you sign a pretty lengthy contract being like "You're in charge of yourself if you drink too much or, you know, make decisions like that's kind of on you." The show didn't technically have to shut down but I think that they did the right thing by stopping, bringing in outside investigators, bringing lawyers, really going through the tape, really trying to decide what really happened, and finding a conclusion. And so I think that they did a really good thing.

10. Wells wants Alexis to work with him at the bar next season
I 100% agree with you. Not the bully part, just the Danny being out of my league part. https://t.co/xVXqJgYHy9

— Wells Adams (@WellsAdams) September 12, 2017
TCS: A big joke was Christen Whitney being called "scallop fingers," and some fans weren't feeling it. I saw you reacted to someone on Twitter (above) who said that you were a bully and you said you didn't agree. So what do you have to say to those who thought those kind of jokes were coming from a mean-spirited place?
WA: To the people that think that I was a bully, I totally could see how you would think that and I don't think of myself as a bully, but I will concede that it could have looked like that. I mean, Christen is one of my close friends. She lives in Nashville with me. We hang out a lot.
TCS: Would you want to bartend again? Or are there already plans for you to come back?
WA: I think I'm going to be the bartender next year, yes. Who knows? I'm rooting for Alexis to be my barback. I might have to try to write that into the contract that if I come back to be the bartender. Alexis has to … or be like my waitress or something [laughs].
Follow Nicole Weaver on Twitter @nikkibernice.
Check out Entertainment Cheat Sheet on Facebook!