'The Bachelor': Who Is Katie Thurston? Matt James' Contestant Is a Fan-Favorite Pick for 'The Bachelorette'
Bachelor Nation knew Katie Thurston would be a fan-favorite the instant she stepped out of the limo on Matt James' season. Now, some viewers think the contestant could be a candidate for The Bachelorette Season 17. So, who is Katie from The Bachelor Season 25? Here's what we know so far.
Katie Thurston is from Matt James' season of 'The Bachelor'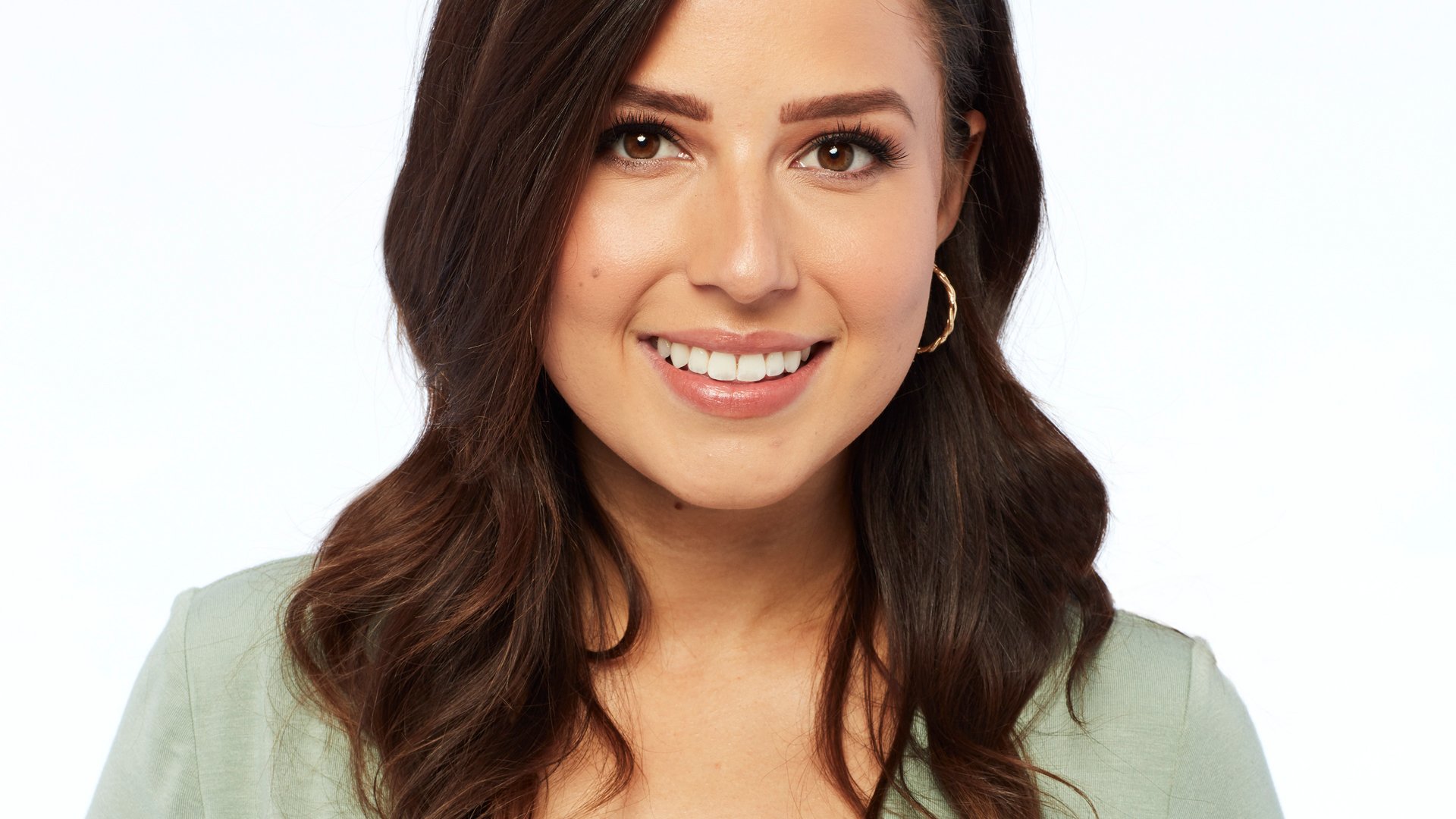 According to Katie's Bachelor bio, James' new suitor is a bank marketing manager from Renton, Washington. The profile says the contestant was 29-years-old while filming the show. But, according to Katie's Instagram, she recently celebrated her 30th birthday. And it seems the contestant is looking toward the future with purpose.
"Today marks the last day of my twenties," Katie wrote on Jan. 2. "I don't know what the future holds for me but I'm excited to bring you all along for the ride! I will passionately pursue a fulfilled life and refuse to let this next decade pass by without purpose."
Now, does the next decade involve James beyond the reality TV bubble? For now, Bachelor Nation fans will just have to wait and see. 
Matt James reacts to Katie Thurston's 'Bachelor' limo entrance
When Chris Harrison introduced The Bachelor Season 25 cast, the host promised fans Katie's entrance was unlike anything the show has seen before. Then in The Bachelor premiere, Katie met James and whipped out a sparkly purple vibrator. Of course, the stunt caught everyone's attention. But, most importantly, it broke the ice with James.
"I thought it was funny," James told Entertainment Tonight of Katie's entrance. "It's who she is, that's how she wanted to come and represent herself, and I thought it was awesome. I was comfortable doing something like that, and I'm not going to shame her for that. That was dope. It was a super… ice breaker."
Meanwhile, in an interview with Rachel Lindsay and Becca Kufrin on the Bachelor Happy Hour podcast, Katie explained why she doesn't regret the vibrator.
"I know Matt is religious. So, I knew it could very well send me home night one," Katie said. "I would have no regrets because it really summarizes who I am as a person, my sense of humor, my confidence, my sexual empowerment for females. I didn't know what to expect when I did my little stunt. But, he laughed. And I just felt like this huge weight lifted off of me after that."
What to expect from Katie Thurston on 'The Bachelor' Season 25 with Matt James
Now, Bachelor Nation fans will find out if Katie lives up to the hype from night one. But, it definitely seems like the contestant's journey will be one to watch. When Harrison introduced the women of James' season, the host revealed Katie is a "super-fan" of The Bachelor franchise, and she's more than just comedic relief for the new lead.
"With Katie, she shows an emotional side, too. Super invested in Matt," Harrison said. "Again, resident fan. So, this girl knows everything that's going on all the time with the show. She's the one who would tell me what I'm supposed to be doing at the time. It was kind of helpful with Matt because Matt had no idea what was happening this season."
Meanwhile, it seems Katie will get into it with "Queen" Victoria Larson. In a clip from The Bachelor Season 25 Episode 4, Katie stood her ground after Victoria went for Sarah Trott following her departure. The season's villain also attempted to shame Katie for bringing a vibrator on the show. But, Katie stayed true to herself.
"I'm very confident in what I want to do with my life," Katie said. "It's showing how insecure you are. So what are you trying to accomplish with this conversation? What's the point?"
Then when speaking on the Bachelor Happy Hour podcast, Katie briefly opened up about Victoria.
"We are there on our own free will and do and say what we want," Katie said. "If you want to lean into your so-called persona, and just be this ultimate villain, that's your choice to make and the consequences for you to deal with."
She continued, "I do think Victoria probably has some great moments that America might get to see or not see. I don't know. … She may not have realized what she does and says and how it comes off. I do hope she grows from this. But, you see in previews, we don't exactly see eye to eye. And we'll just see how that goes going forward."
The Bachelor Season 25 airs Monday nights on ABC.