'The Bachelor: Listen to Your Heart': Jed Wyatt Says He's 'V Glad to Not Be Back in That Mansion'
The Bachelor: Listen to Your Heart premiered last night and it was just what Bachelor Nation needed.
Similarly to how Bachelor in Paradise is set up, the evening began with 12 men and eight women. After a one-on-one, a cocktail party, and a rose ceremony, eight men and eight women remained. Later in the season, a music competition will come into play.
Fans and Bachelor alums alike couldn't help but comment on how the show seemed to be made for the winner of Hannah Brown's season of The Bachelorette, Jed Wyatt.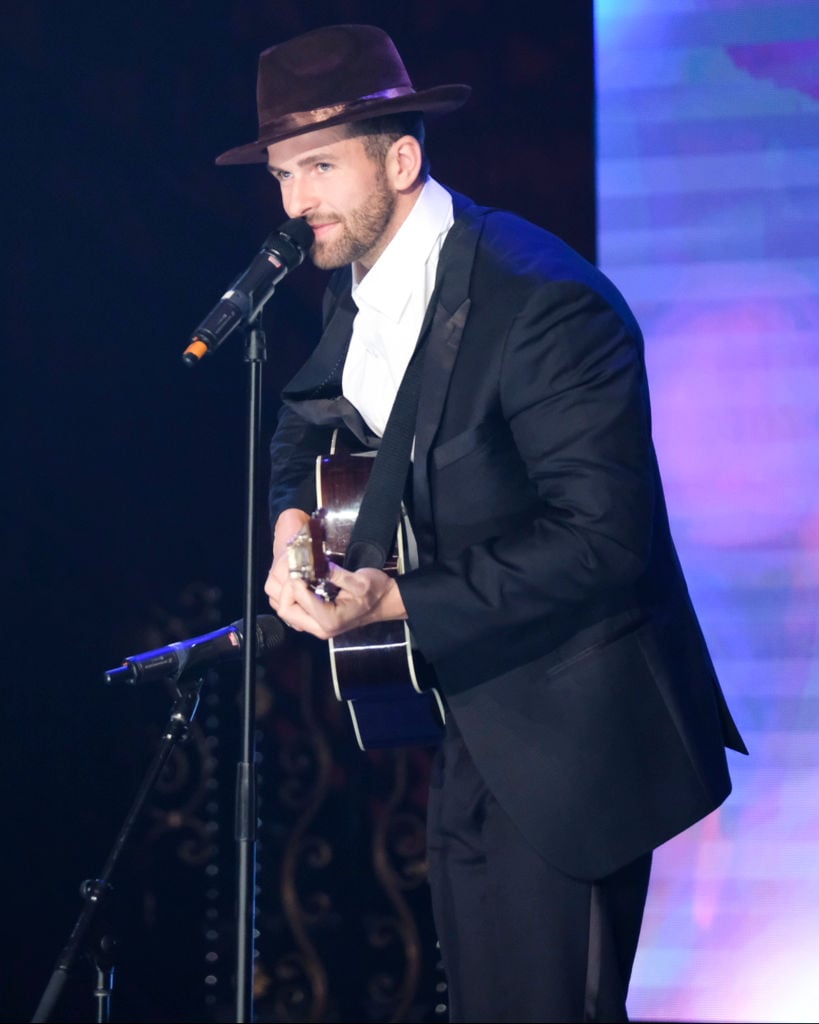 Wyatt was, of course, riddled with scandal during his time on The Bachelorette and after. First, he admitted to coming on the show purely to promote his music (he became known for carrying his guitar into every scene). Then, it was discovered that he'd come on with a girlfriend waiting for him back home.
When Listen to Your Heart first began being promoted, there was a big question as to whether Wyatt would be making an appearance.
Chris Harrison wanted Jed Wyatt on 'The Bachelor: Listen to Your Heart' but Wyatt said no way
Back in January, Chris Harrison thought it'd be a good idea for Wyatt to try and "redeem himself" on the new reality show.
"I think he needs a chance to maybe redeem himself, musically and emotionally. I think he bombed on both," he told Us Weekly. "It was a tragic ending to his story on so many levels."
Wyatt responded to Harrison's comments by saying he won't be participating because he has a girlfriend.
"I think the new show's a great idea and concept but I wouldn't have gone on the show in the first place if I had a girlfriend and I'm not going to go now because I actually do have a girlfriend," he said. "I'm in love. I would never compromise that."
Wyatt was first seen with model Ellen Decker in October. He received a lot of flak from fans of the show for moving on so quickly from Brown.
"She has brought a whole new level of inspiration into my life. I've just never met anyone like her. It just kind of opened the door for a lot of new feelings and emotions in my music that'll come out in the future, I'm sure," he told Us Weekly. "The communication, the love, it's everything that I've ever wanted."
He added: "I'm very happy in my relationship, and I'm not looking to do another TV show at all."
Jed Wyatt is glad he's not on 'The Bachelor: Listen to Your Heart'
Despite not being interested in participating, Wyatt did tune in to Listen to Your Heart last night. He cheered on Savannah McKinley (a fellow Nashville musician) via Instagram and posted that he's "V glad to not be back in that mansion. But will continue listening to my heart" in a video of his TV playing the premiere episode that eventually panned over to his girlfriend, Decker.
Read more: 'The Bachelor': Peter Weber Admits He Shouldn't Have Proposed to Hannah Ann Sluss