'The Bachelor: Listen to Your Heart': Ryan Neal Is Immediately a Clear Fan Favorite
The Bachelor: Listen to Your Heart premiered on April 13, and already fans are picking their favorites. One clear favorite emerged early: Ryan Neal.
Ryan is a 28-year-old jazz, funk, pop, and R&B musician who resides in Dearborn Heights, Michigan.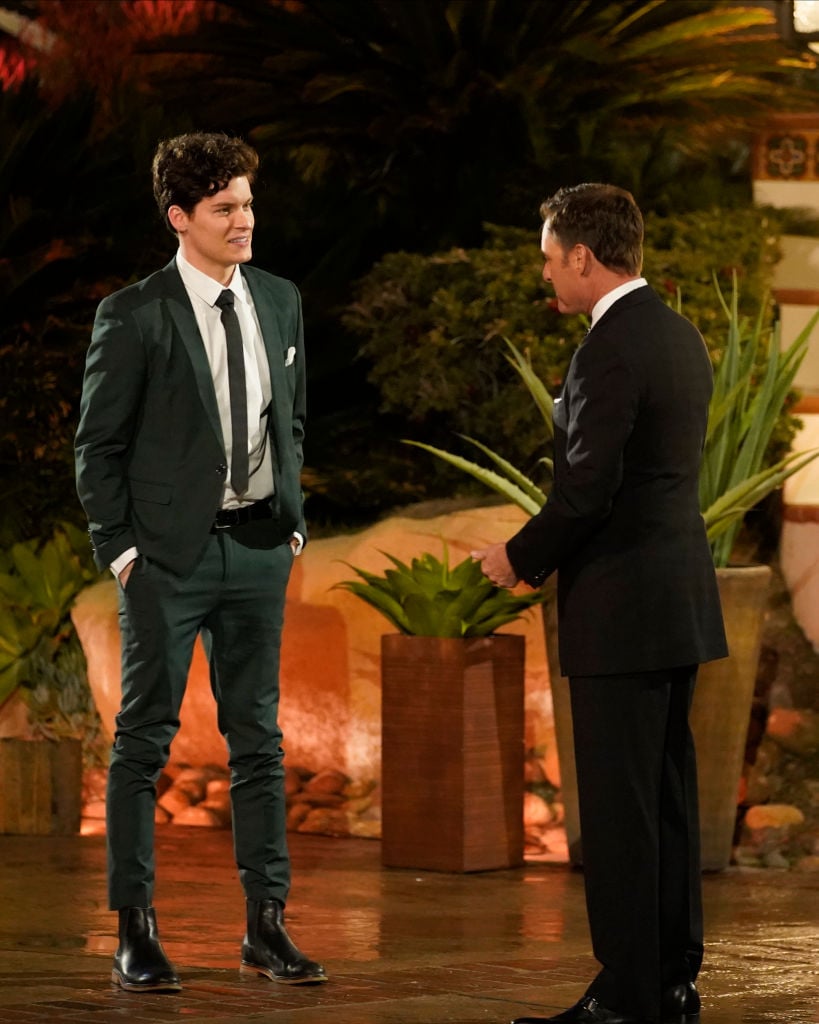 His ABC bio reads:
"Ryan aspired to become a pop star early on, so he started playing guitar at a very young age. He found his roots as an artist when he rented a house in Nova Scotia on a secluded lake to write and produce his original music. Recently breaking up with his girlfriend of two years, Ryan has been unlucky in romance and has struggled to find someone who respects his musical aspirations. Ryan is looking for someone who understands the unique challenges of dating an artist. He has never dated a musician and is excited to finally give it a shot."
Additionally, Ryan "loves to break it down on the dance floor," "has a studio at his home, where he creates original music," and "can eat an entire pizza in one sitting."
Bachelor Nation favors Ryan over Trevor for Jamie
In the first episode, Ryan hit it off with a pop-country musician named Jamie Gabrielle. They went on a one-on-one that included a recording session at Capitol Records. But while Jamie was forming a connection with Ryan, she was also forming a connection with Trevor Holmes, a country-pop artist who lives in Encino, California.
Fans felt Jamie had a clear decision to make.
"Jamie fighting between Ryan and Trevor is a Hannah Brown parallel but we're all screaming at the screen for her to protect Ryan instead of Tyler," tweeted one fan.
Fans were upset when Jamie gave her rose to Trevor over Ryan.
"So Jamie clearly doesn't understand basic math and logic….. Ryan > Trevor," wrote one Twitter user.
"how could jamie rlly pick trevor over ryan," wrote another.
One Bachelor fan has a theory as to why: "Jamie likes kissing Trevor more than she likes kissing Ryan and you can take that to the bank," they tweeted.
Bachelor Nation stans Ryan Neal
The Jamie, Trevor, Ryan love triangle aside, Bachelor Nation has spoken and is rooting for Ryan's absolute happiness and success.
"It's official. Ryan is the cutest and deserves the world," tweeted one fan.
"Ryan's voice tho #ListenToYourHeart#TheBachelorLTYH," wrote another.
"ryan's 20 minutes on screen is already better than peter's entire season," wrote another.
"Ryan really can sing, and he is hot!!" tweeted another.
Based on the previews for the second episode, it seems Jamie's going to find out some less-than-flattering stuff about Trevor and his behavior in past relationships. Will she give Ryan another shot? Would Ryan even be interested? We'll have to see. It seems like as long as Ryan stays on the show, fans are happy.
The Bachelor: Listen to Your Heart airs Mondays at 8 p.m. on ABC.
Read more: 'The Bachelor': Peter Weber Plans on Returning to Chicago to Be With Kelley Flanagan When He's Not Working