'The Bachelor': Madison Prewett Admits She 'Probably Should've Shared [That She's Waiting to Have Sex] Sooner'
Though Peter Weber got engaged to Hannah Ann Sluss on his season of The Bachelor, he ended his season with the intention of seeing if he could make things work with Madison Prewett.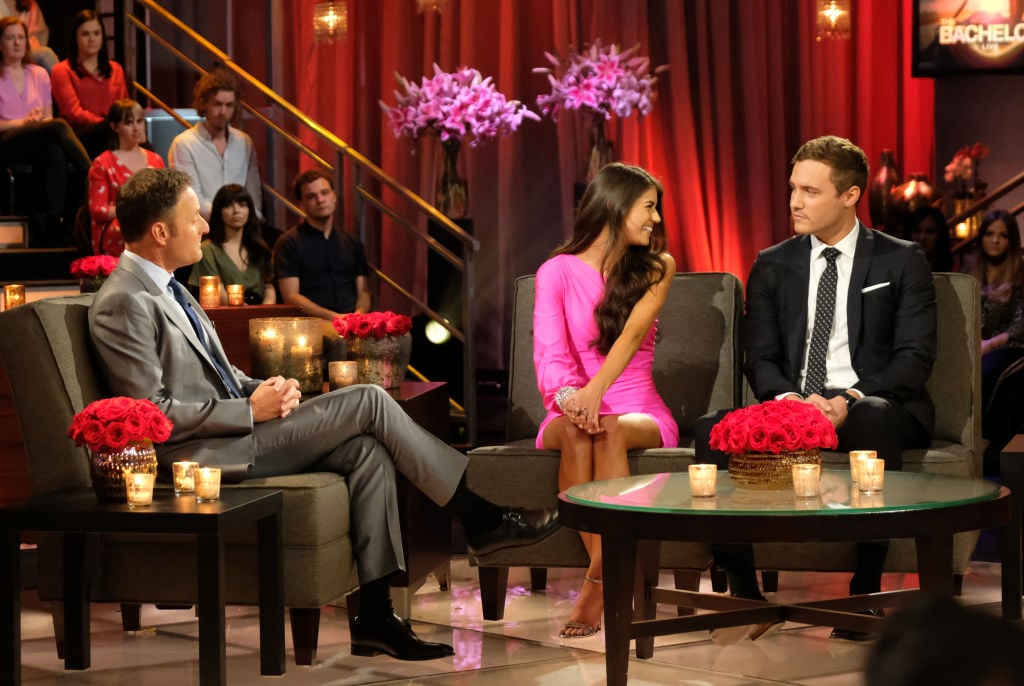 Prewett left the show after Weber revealed to her that he'd "been intimate" with other contestants. Prior to fantast suites, Prewett told Weber that she'd have a hard time moving forward if he had sex with Sluss or Victoria Fuller. Though Prewett showed up to the following rose ceremony and begrudgingly met Weber's family afterward, she eliminated herself before proposals.
Why Madison Prewett waited to tell Peter Weber about her beliefs
Prewett was criticized by some fans for not telling Weber about her strong religious beliefs (and the fact that she's waiting to have sex until she's married) sooner. In an interview she did with Kaitlyn Bristowe on her podcast, Off The Vine, Prewett says she's "the first to admit [she's] not perfect].
"I'll be the first to admit that I am not perfect. I was not perfect through the process. I didn't handle everything perfectly… So for me I really tried to do the best that I could with the situation I was in and let my heart lead me in those moments," she said.
Prewett had in mind that she wasn't just telling Weber about her beliefs, she was telling the entire Bachelor audience.
"Opening up about something like saving myself for marriage and that gift I one day want to give to my husband, that's a very intimate and vulnerable thing to open up about. It's something I'm extremely proud of and so grateful for in my life, but it's still something that's intimate to talk about. That's something I wasn't just discussing with Peter, but I was inviting millions of people into that vulnerable place," she said.
That said, Prewett did say she probably should have had that conversation with the pilot earlier.
"I probably should've shared it sooner and who knows if it would've made a difference? Of course he's going to argue it might've made a difference, but who knows?" she said.
Madison Prewett says it didn't feel right to tell Peter Weber she was waiting to have sex when she had the chance
Prewett addressed why she didn't tell Weber at any of her previous opportunities.
"I know a lot of people were like 'Why didn't you say it outside of the hanger that night?' And that's a valid point. What I will say is we were only out there for five minutes," she said, adding that she could see how much sending Kelsey Weir home affected him. "That's why I didn't do it then, but like I said, I probably should have."
She also explained why she didn't tell Weber about how her beliefs affected her romantic relationships in Peru when they spoke about religion.
"That's when he shared with me that he was falling in love with me, so it wasn't really the time to get into that kind of conversation," she said.
Weber has said he wishes Prewett would have told him she's waiting to have sex until she's married sooner. But he's with Kelley Flanagan now and it seems Prewett has moved on, too.
Read more: 'The Bachelor': Victoria Fuller Posts About 'Farm Life' Amid Chris Soules Quarantine Rumors