'The Bachelor': Madison Prewett Addresses the 'Genuine and Real' Instagram Comment
When The Bachelor Season 24 premiered in January 2020, viewers thought Madison Prewett's "genuine and real" comment on Instagram would be the one thing haunting the reality star after the ABC reality series wrapped. As you probably know, the grand finale of Peter Weber's season claimed that spot pretty quickly. But every now and then, fans bring up the incident. Then recently, Prewett addressed the suspicious activity on her Instagram account. And it seems the Auburn alum is able to laugh about the situation now.
Madison Prewett comments on her own Instagram post at the start of 'The Bachelor' Season 24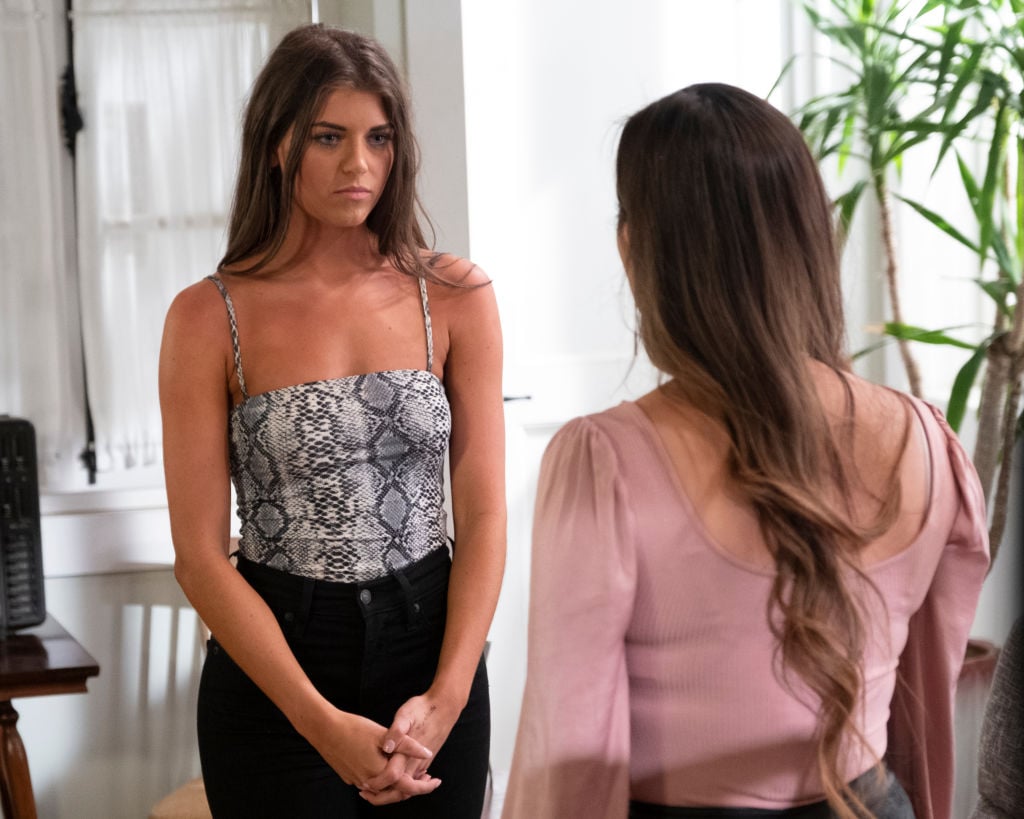 In the season premiere of Weber's Bachelor journey, Prewett received a phenomenal edit. She connected with Weber and met his parents for the first one-on-one of the season. Then things got a little awkward on social media.
Following The Bachelor premiere, Prewett posted a photo of her date with Weber on Instagram. The pic has since been deleted. But at the time, Bachelor Nation fans noticed something a little suspicious — Prewett commented on her own pic.
"Beautiful date Madi," Prewett wrote. "You are so genuine and real."
Meanwhile, a friend claimed it was their mistake. "Oops! Thought I wrote that comment about being real & genuine from my account but was logged into Madi's from when she got back from filming," the friend wrote on Instagram. "Don't hate me."
Nevertheless, the damage was done and many fans of The Bachelor didn't buy Prewett's claims.
Madison Prewett explains the 'genuine and real' comment
In an interview with Kaitlyn Bristowe on the Off the Vine podcast, Prewett addressed the Instagram comment. And while the reality star is standing by her previous statement long after The Bachelor Season 24 finale, she's also aware many fans won't believe her. But she doesn't really care.
"No one will believe me and it doesn't matter if you tell the truth or not because people are going to have their opinions and believe what they want to believe," Prewett said. "But the true story is that I did not write that. My friend really did write that."
The 24-year-old then broke down what really went down. "What happened was when I was on the show, I have all these photography accounts, these different accounts, and whatever," Prewett said. "My phone number and addresses that were on there and people were leaking it and getting ahold of it."
She continued: "So my mom got one of her friends to hack into my Instagram to take that down and delete those pages. She had access to all of my accounts and helped me take things down and run things a little bit. She was accidentally on it and commented that."
Prewett also claimed she would have owned up to the comment if it were really her. "I honestly wish it could have been me because I think it's hilarious," she said. "I just want to own it. I thought about buying one of Nick Viall's shirts and repping it and being like, 'Yup, this is my life.' But no. It really, truly was my friend. But again, no one believes it and that's fine too."
Prewett then joked she should "start something with 'genuine and real.'" But ultimately, it appears the Auburn alum learned the reality of having such a large fan base like Bachelor Nation.
"With all of us, it's like everybody leeches on something and everyone has opinions about everything," Prewett said. "So it's just the world we live in."
Read more: 'The Bachelor': Why Peter Weber and Madison Prewett Didn't Meet Up Before the Finale Is Just Confusing