'The Bachelor': Fans Only Care About Matt James' Brother John
The Bachelor has finally come to an end after a very controversial season. This season, fans watched the franchise navigate race and racism in a way that they'd never done before with Matt James, the show's very first Black Bachelor, after 24 seasons at the center.
The series watched James have some revelatory conversations about his own identity and relationship with his estranged father. The show's frontrunner Rachael Kirkconnell and franchise host Chris Harrison were both brought to task for racism and excusing racism, respectively.
Since so much had happened, fans pretty much knew that there would be no fairytale ended for James. However, they were delighted to discover his brother, John.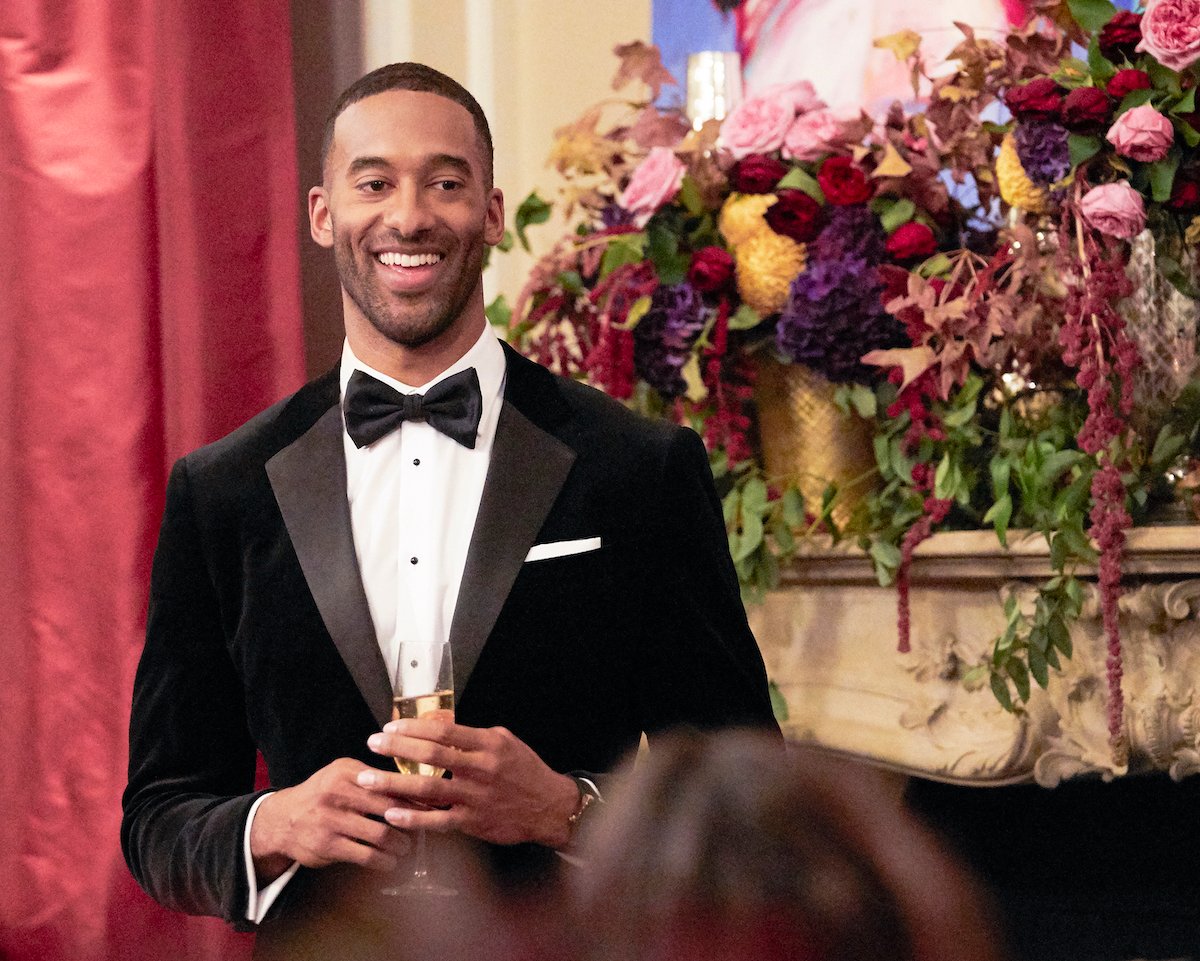 Matt James had a shocking conversation with his mom during 'The Bachelor' finale
During The Bachelor season finale, James took Michelle Young and Rachael Kirkconnell home to meet his family. During that time, he had a shocking conversation with his mother, which led to his lack of proposal.
"I know you don't take love lightly," Patty told her son. "I know they both love you, but feelings come and go. To tell somebody you love them is big, because that opens their hearts up. There's nothing like being in love, but people fall in and out of love, and love is not the end-all-be-all."
That conversation seemed to shift James' perspective about everything.
RELATED: 'The Bachelor': If Matt James Ends up With This Woman, Dating Expert Says It's a 'Rebound'
Matt James and Rachael Kirkconnell have broken up
During The Bachelor's finale, there was no proposal. Instead, James and Kirkconnell agreed to date instead of becoming engaged. However, between the finale filming and before the episode actually aired, allegations about the 24-year-old's past behavior surfaced online.
In 2018, she attended a plantation party, and the photos, along with some allegations of her other past racist behavior, surfaced online. When the news refused to die down, Kirkconnell public apologized, saying her "ignorance was racist."
On Feb. 22, James released a statement calling his now-ex girlfriend's behavior, "incredibly disappointing." During the After the Final Rose sit down, James revealed to guest host Emmanuel Acho that he broke up with Kirkconnell after learning about the photos.
 "You hear things that are heartbreaking, and you just pray that they're not true. And when you find out that they are, it just makes you question everything," he told Acho. "As someone who grew up in the South, it takes me to a place that I often try not to think about." He also said that Kirkconnell needed to take the time to do anti-racism work on her own. The ending was essentially what everyone expected. Luckily, the finale left fans with another gem.
'The Bachelor' fans only care about Matt James' brother John
With a season that was full of turmoil, The Bachelor fans weren't left completely empty-handed. They got introduced to John, Matt James' brother who greatly resembles the late rapper, Nipsey Hussle. John advised his brother during the finale, "Don't feel like you have to jump into a situation where you feel like you're not ready."
Now, fans only care about seeing John again. "Is Matt's brother single? Because I would very much like to see more of him on this show," one fan tweeted. Another added, "Seeing matt's brother felt like meeting your boyfriend's friends and realizing you chose the wrong one out of the friend group."
Now fans are campagning to make him the new Bachelor or at least see him on Bachelor in Paradise.