'The Bachelor': Is Matt James Engaged Now? Reality Steve Shares New Spoilers About the Season 25 Ending
New 'Bachelor' 2021 spoilers from Reality Steve about who Matt James ends up with, whether he's engaged, Hometowns, and Fantasy Suites.
We're well into The Bachelor Season 25, which means fans are itching to find out whether Matt James is engaged. But, with a new frontrunner emerging every week, it can be difficult to pinpoint who Matt ends up with by the finale. Luckily, Bachelor Nation spoiler king, Reality Steve (Steve Carbone), recently updated his spoilers about Matt's ending on The Bachelor — here's what the blogger said.
[Spoiler alert: Potential spoilers about who Matt James ends up with on The Bachelor Season 25.]
Reality Steve updates spoilers about Matt James' ending and who he ends up with on 'The Bachelor' 2021
Before The Bachelor Season 25 finale on Jan. 4, Reality Steve shared spoilers about Matt's journey, from the five cast members who joined midway through filming to Heather Martin's appearance. That said, the blogger wasn't sure about Matt's final pick. But, he claimed Serena Pitt, Rachael Kirkconnell, Bri Springs, and Michelle Young would become Matt's final four on The Bachelor Season 25. 
On Jan. 21, Reality Steve updated his spoilers about Matt's Bachelor ending. The spoiler guru revealed Abigail Heringer — who won the first impression rose — was part of the final five. However, she was eliminated before Hometowns. 
Meanwhile, Reality Steve stuck by his previous findings about Matt's top four women. The blogger also shared the elimination order. Apparently, Serena P. was eliminated after Hometowns, and Bri was sent home after Fantasy Suites. Then Reality Steve claimed Michelle and Rachael will be the final two. But, Matt picked Rachael over Michelle in The Bachelor finale.
Reality Steve shares how Matt James and Rachael Kirkconnell are doing now after 'The Bachelor'
In the Jan. 21 episode of his podcast, Reality Steve delved into Matt's relationship status with Rachael now that The Bachelor Season 25 has wrapped filming. And according to the blogger, they are still together.
"Rachael's the winner, and Matt is with Rachael. They are still together now," Reality Steve said. 
That said, Reality Steve was unable to spoil whether Matt gets engaged to Rachael in The Bachelor finale. 
"Matt is with Rachael. The only thing I don't know is… are they engaged or not," he said. "That I don't know. The one thing I got wrong last year about the ending was [Tayshia Adams and Zac Clark] not being engaged and not getting engaged at the end of the show. So, I did not hear if they are engaged or not."
Even so, the blogger was confident with his findings about Matt's ending. 
"Matt is definitely with Rachael. I got the confirmation I needed, one of the more solid confirmations I've ever had in the history of the show," Reality Steve said. "So, I'm not too worried about this being wrong."
Update: On Feb. 2, Reality Steve revealed Matt did not propose to Rachael in the finale. So, they did not get engaged. But, once again, the blogger claimed the reality stars are still together.
Update: On Feb. 22, Reality Steve claimed that Matt and Rachael split. "I can confirm that Matt and Rachael have broken up," the blogger wrote on Twitter.
What Matt James says about getting engaged on 'The Bachelor' Season 25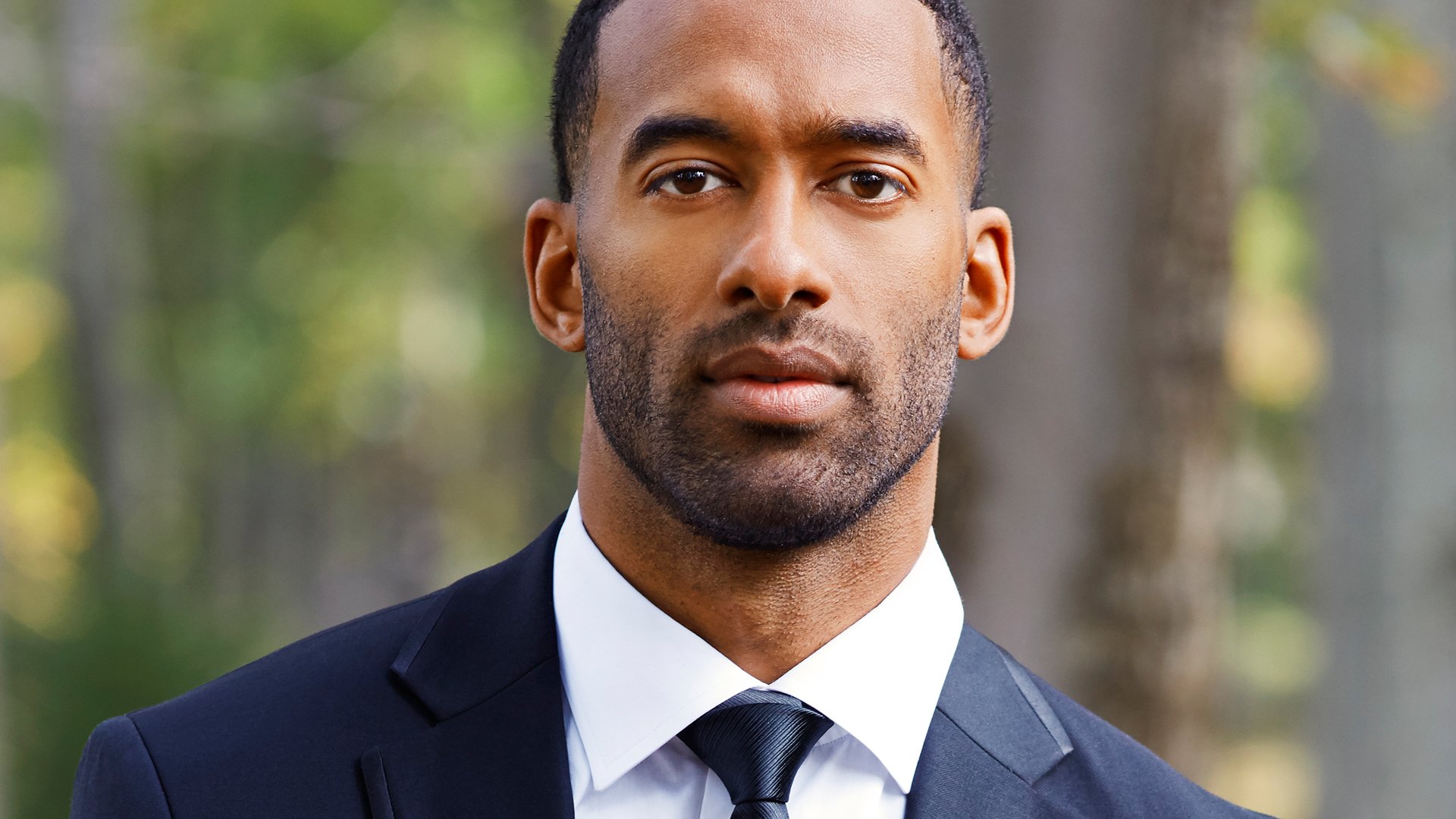 As always, nothing has been confirmed by ABC. So, Bachelor Nation fans will just have to wait and see whether Matt ends up engaged to Rachael. But, whatever happens, it seems Matt has been ready for an engagement for some time.
"I knew that I was going into a position where the end result is going to be an engagement," Matt told The Hollywood Reporter in early January 2021. "I had already been doing this type of thinking [for The Bachelorette], in terms of being mentally prepared to be in a relationship and to be married."
Then when speaking with Entertainment Tonight, Matt claimed he was "absolutely" ready for marriage before he started filming The Bachelor. 
"That's why I came out there," he said.
The Bachelor Season 25 with Matt James airs Monday nights on ABC.