'The Bachelor': Chris Harrison Clears Up a Rumor About Matt James' Season
When Matt James signed off social media in late September 2020, Bachelor Nation fans thought the ABC Food Tours co-founder was ready to start filming The Bachelor Season 25. Now, host Chris Harrison has debunked those rumors. But even so, it seems the new season will begin production very soon.
Matt James signs off Instagram and Twitter for two months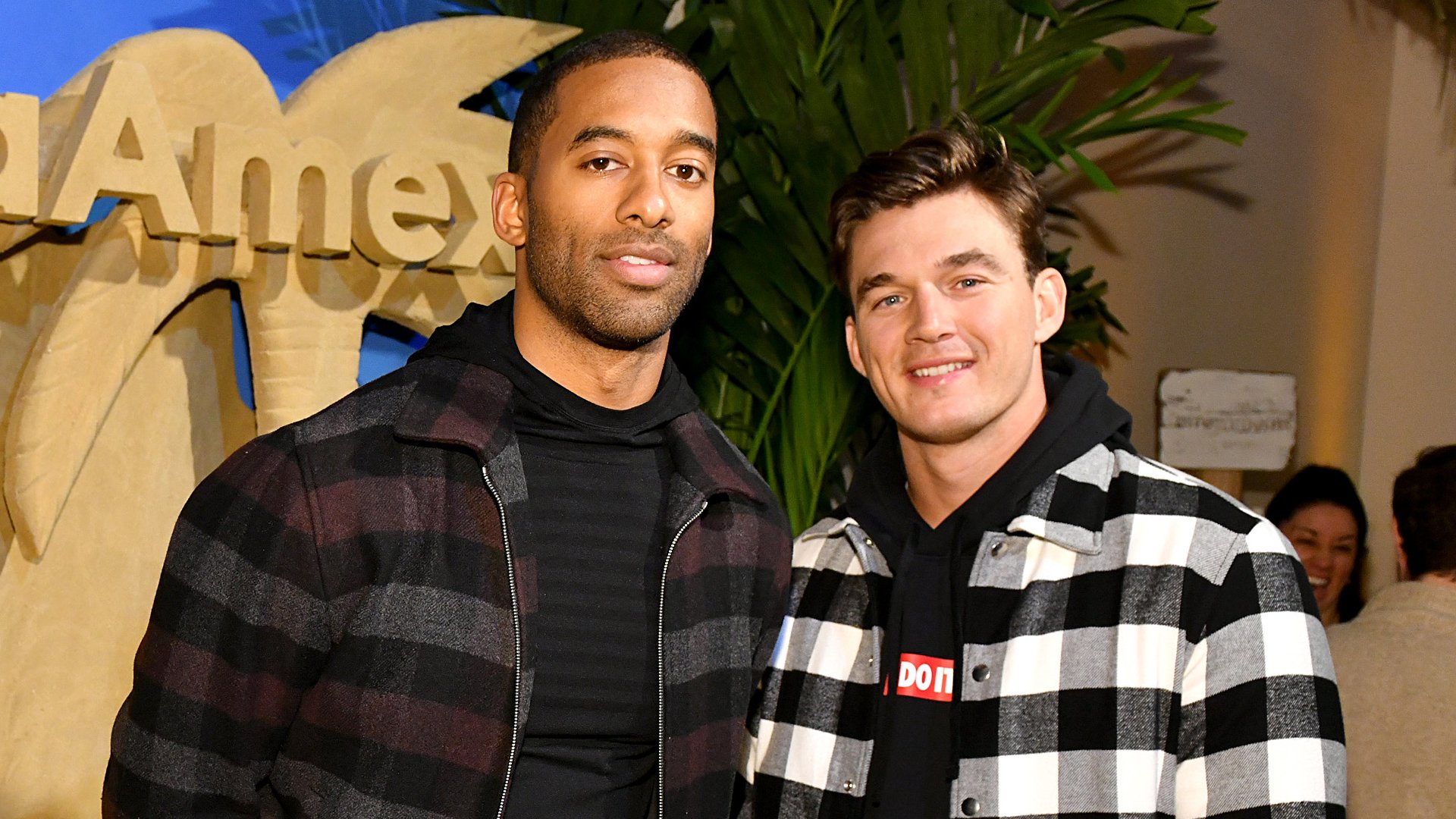 On Sept. 8, ABC Entertainment's SVP of Alternative Programming, Rob Mills, told Deadline The Bachelor Season 25 would start filming at the end of September. Then on Sept. 22, James signed off his Twitter and Instagram accounts.
"See y'all in 2 months," he tweeted. 
Then in an Instagram Story, James gave a quick shoutout to The Bachelorette Season 15 star Tyler Cameron, even hinting he will "be back with a plus one." James also stated he "wouldn't be here" if not for Cameron and the former reality star's mom, Andrea.
Chris Harrison says 'The Bachelor' Season 25 with Matt James hasn't started filming yet
While James bid his social media followers farewell, The Bachelor Season 25 has yet to start production. In an interview with Access published on Sept. 29, Harrison cleared up the timeline — sort of. 
"100% it is Matt James. 100% it's not going," Harrison said. "I saw a vicious rumor online that we were already shooting. I'm home, kid. So unless they've bootlegged the show and stolen it from me…"
Nevertheless, Harrison confirmed The Bachelor will begin filming sooner than later. 
"We are slowly but surely heading out that way," he said. "But I am still home. We'll be heading out soon."
When Will Matt James' season of 'The Bachelor' start filming?
On Sept. 17, Bachelor Nation spoiler king Reality Steve revealed James and production already arrived at the Nemacolin Woodlands Resort in Pennsylvania, where the show will be reportedly filmed. Then on Sept. 29, the blogger updated fans on the production schedule.
"The women who are on Matt James' season leave for filming today and tmrw," Reality Steve wrote on Twitter. "I'm hearing first day of filming is set for Oct 10th."
Whenever James' season of The Bachelor officially starts filming, it appears everyone will be in a "bubble" similar to The Bachelorette Season 16. Harrison told Entertainment Tonight:
We are still in a quarantine pandemic bubble. I think the most important things we learned from last season — it worked. It was successful. What we did was 100% successful. We had no issues whatsoever. So if it's not broke, don't fix it. We're gonna get right back in that bubble.
Of course, this means James and his cast won't be traveling outside of the bubble. But that isn't necessarily a bad thing. According to Harrison, The Bachelor's new filming location will allow for more outdoor activities.
"This is a little more expansive," he said. "I can tell you there's gonna be a lot more offered to us as far as being outdoors."
Meanwhile, in the above interview with Access, the host shared the quarantine bubble on The Bachelorette Season 16 allowed him to connect with the lead and contestants on a deeper level. 
"There were some cool aspects to just staying in one place," Harrison said. "I had a better relationship with Clare [Crawley] and with these guys than I've ever had, probably, any season because I was there so much."
As The Bachelor Season 25 hasn't started filming, it's no surprise ABC has yet to announce a premiere date. But until then, The Bachelorette returns on Tuesday, Oct. 13. So happy watching.
Check out Showbiz Cheat Sheet on Facebook!