'The Bachelor': Who Did Matt James Pick as His Winner? Reality Steve's 2021 Spoilers Will Make Your Head Spin
The Bachelor Season 25 premiere starts on Monday, Jan. 4, and fans are already wondering who Matt James picks as his winner. Viewers were treated with not one, but two engagements on The Bachelorette with Clare Crawley and Tayshia Adams. So everyone is looking forward to another love story — but will the franchise deliver? Recently, Bachelor Nation blogger Reality Steve shared a few spoilers about Matt's journey, including who might win the final rose.
What to expect from 'The Bachelor' Season 25 with Matt James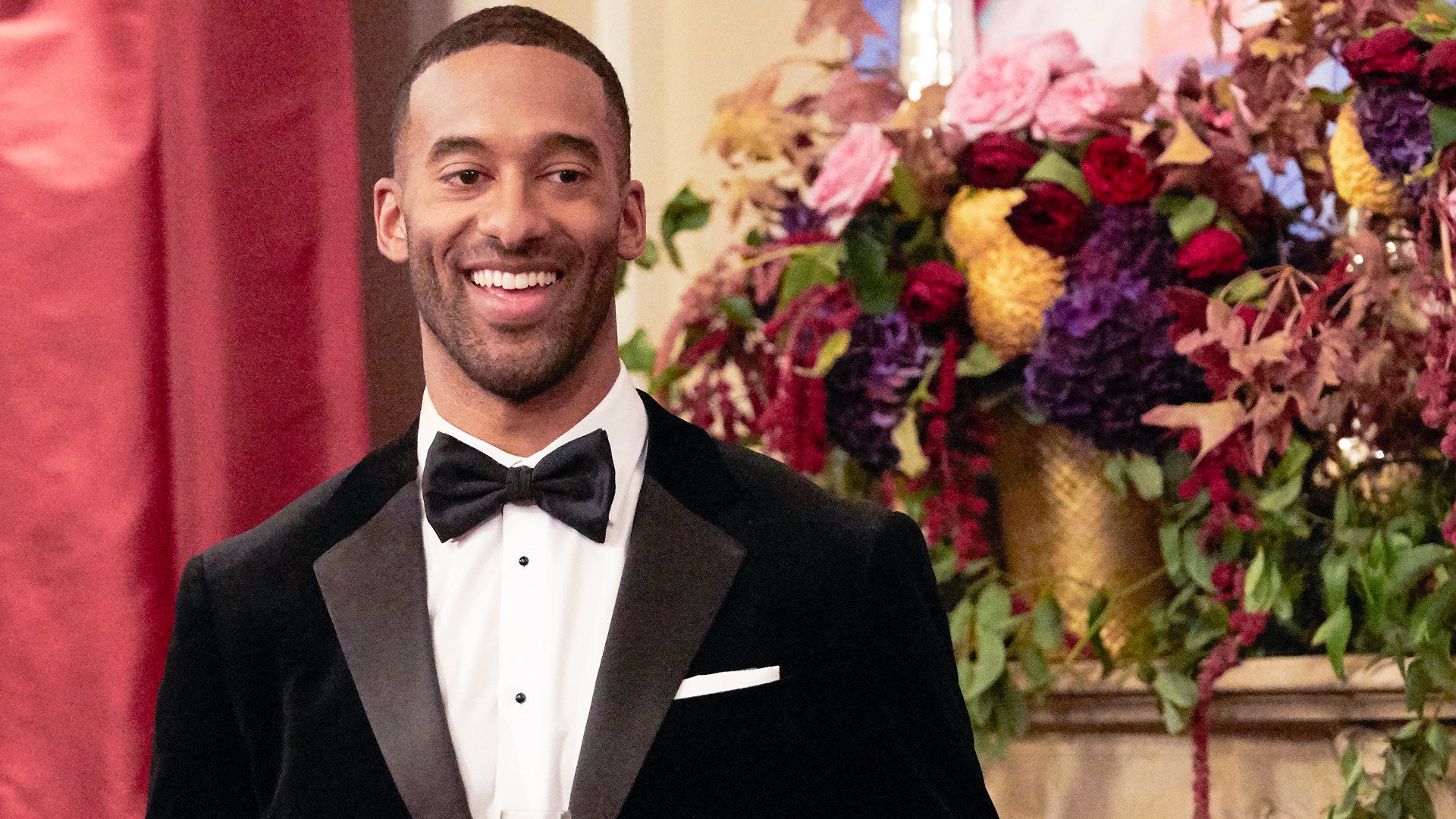 RELATED: 'The Bachelorette': Tayshia Adams and Zac Clark Update Fans on Their Engagement
In case you need a refresher, Matt is new to The Bachelor franchise. So most viewers learned more about the lead on social media. But even so, host Chris Harrison promised fans that Matt is "so much more" than what they see online.
"You all see a certain side of him on social media. There is so much more," Harrison told Entertainment Tonight in December 2020. "You're seeing the 5% of the iceberg. There is so much depth, there is so many layers to this man that you're going to get to know, good and bad."
Meanwhile, when speaking with Us Weekly in January 2021, Matt teased what to expect from his love story on The Bachelor. And it certainly looks like the upcoming season will be emotional.
"I got emotional because it was real for me," Matt said. "It's what I would expect out of myself. [It happens] when you become emotionally attached to the way that I did and dive into the conversations that we did."
The new bachelor also hinted he might develop feelings for more than one contestant.
"I think [falling for multiple women is] just something that comes with the territory," Matt said. "When people are sharing these things with you and you're sharing things with them, it's only natural that over time you're going to form some type of feeling for that person."
He continued, "How you choose to act on that is another thing, but the raw feeling of being attracted, interested, seeing that person as someone that you could be with — there was a lot of that."
[Spoiler alert: Spoilers about The Bachelor Season 25 with Matt James.]
Who does Matt James pick as his final four on 'The Bachelor' 2021?
RELATED: 'The Bachelor': Chris Harrison Defends Matt James After That 'Jarring Statement' in the Trailer
Before The Bachelor Season 25 premiere on Jan 4, Reality Steve dropped a few spoilers about Matt's upcoming love story. At first, the blogger revealed a few small details. For one, Abigail Heringer will allegedly receive the first impression rose on night one. He also reported that new contestants, including Bachelor Nation alum Heather Martin, will be added to the cast later in the season.
Meanwhile, Reality Steve shared three of Matt's final four women on The Bachelor Season 25. According to the blogger, Serena Pitt, Rachael Kirkconnell, and Michelle Young will be in the top four. Then he claimed Bri Springs may also make it through to Hometowns. However, he admitted he was uncertain about the contestant.
"I do not know who the 4th girl is, although I was told it was Bri Springs, I haven't gotten the confirmation I needed," Reality Steve wrote. "Doesn't mean she finished in 4th place. I'm just trying to give you the 4 girls that got hometown dates. Serena P., Rachael, and Michelle definitely did."
Why Reality Steve wasn't sure about Matt James' 'Bachelor' winner spoilers
RELATED: 'The Bachelor': Why Did Peter Weber and Kelley Flanagan Break Up? The Former Contestant Explains the Split on Instagram
In the Jan. 4 blog post, Reality Steve also shared what he's been told about Matt's final pick on The Bachelor. Apparently, Rachael will win over Michelle in the finale. That said, the spoiler king was unable to confirm any details.
"So who wins? I was told 'Michelle and Rachael were final 2, and Rachael wins,'" Reality Steve wrote. "For the last month, all I keep being told out of Cumming is that Rachael won, and all her friends and family know and they're telling everyone."
He later added, "I'm not 100% sold on it yet, but, I'm just telling you that's the one I've heard most. I'm also positive Serena P and Michelle don't win."
Reality Steve also pointed out that the same thing happened with Madison Prewett during Peter Weber's season of The Bachelor. So for now, Bachelor Nation fans will just have to wait and see what happens to Matt. But whatever comes next, we just hope everyone comes out of the finale in one piece.
Update: Reality Steve updates Bachelor Nation on Matt James and Rachael Kirkconnell's relationship
On Jan 21, Reality Steve shared an update with Bachelor Nation fans. The spoiler blogger claimed that Rachael and Michelle will make it to the final two. But, in the end, Matt allegedly chose Rachael. Reality Steve also claimed that Rachael and Matt did not get engaged in the finale. However, the blogger speculated the couple was still together.
Update: On Feb. 22, Reality Steve claimed that Matt and Rachael broke up.
"Not that Matt's statement wasn't pretty clear itself, but I can confirm that Matt and Rachael have broken up," the blogger wrote on Twitter.