'The Bachelor': Why Matt James Hopes His Season Isn't the Most Dramatic Ever
'The Bachelor' Season 25 star Matt James opens up about his season now that his journey has started to air on ABC in 2021.
Every year, The Bachelor franchise prides itself on the "most dramatic" season. But the new bachelor, Matt James, hopes this isn't the case with his journey in 2021. Here's why and how James feels about his experience now.
'The Bachelor' Season 25 star Matt James says he runs from drama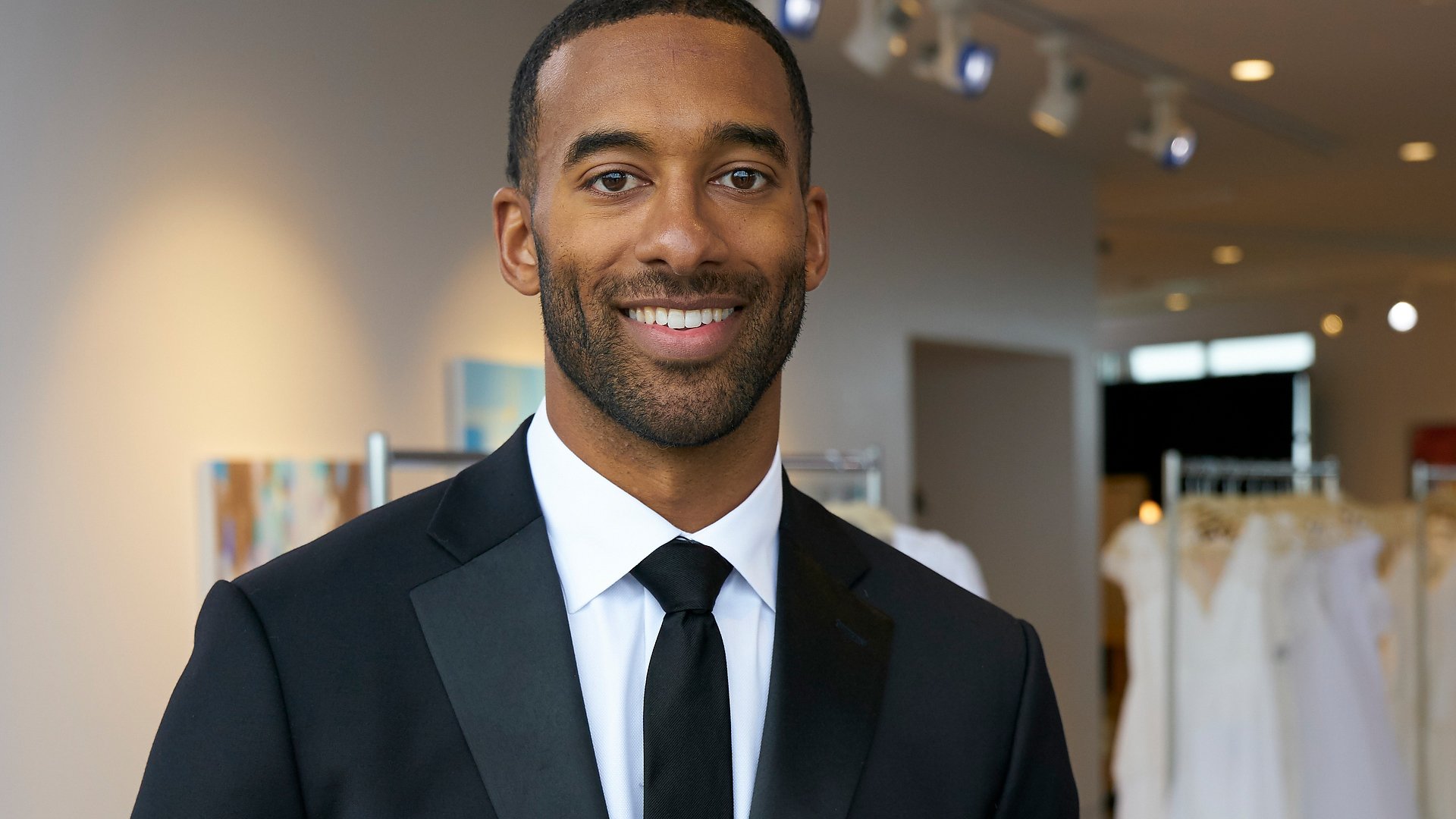 It seems James is hoping for more romance than drama on The Bachelor Season 25. In an interview with Access from January 2021, James was asked to grade his journey. And ultimately, the 29-year-old real estate broker gave his experience a positive rating because of his cast.
"They were smart, funny, everything that I was looking for was there," James said. 
Then when asked whether his season was the "most dramatic in Bachelor Nation history," James admitted he isn't into the drama.
"I hope not," James said. "I don't want there to be any drama, I run from drama. But when you have a bunch of people who are trying to date one person, it's inevitable."
Of course, James' comments may not come as a surprise to some Bachelor Nation fans. Back in December 2020, host Chris Harrison teased the upcoming drama, which appeared to stem from dating the same person.
"Look, Matt James is a catch. So when you have a prize like that, there's gonna be drama," Harrison told E! News. "These women are strong, independent, beautiful women. They are used to getting what they want, and they want what they want. So there's going to be a lot of drama."
Matt James says he's 'really happy' after his 'Bachelor' journey ended filming
While drama on The Bachelor Season 25 is inevitable, it's possible everyone took the process more seriously this time around, considering the coronavirus (COVID-19) pandemic. 
"There are a bunch of different things you have to do now so it's like, do you really want to put yourself through all of this if you're not serious or intentional about it?" James told The Hollywood Reporter in January 2021. "It would be a lot for someone to do to not be intentional about what they wanted. And that was reassuring."
James also reflected on his life during the quarantine, pointing out that he thought about the possibility of getting engaged long before joining Bachelor Nation. He said:
The soul-searching had started to take place throughout quarantine because I knew that I was going into a position where the end result is going to be an engagement. I was trying to think about things in my life that were holding me back from getting there with somebody. I had already been doing this type of thinking [for The Bachelorette], in terms of being mentally prepared to be in a relationship and to be married.
Now, some Bachelor Nation fans might remember James claimed he's never been in love before. However, in the above interview with Access, the lead explained himself.
"I had said those things, but the meaning for me has changed," James said. "Knowing what it means for me now, to sacrifice, the respect, the communication, everything that goes into really loving somebody, I don't feel like I felt that. … Love for me has changed."
Clearly, a lot has changed since James was chosen for The Bachelorette Season 16. But whatever happens as The Bachelor Season 25 continues, it seems the new lead is happy with his experience.
"You are going to see authenticity, you're going to see someone who is real," James told The Hollywood Reporter of his journey. "And I'm very happy right now."
The Bachelor Season 25 airs Monday nights on ABC.