'The Bachelor': Is Matt James Single Now? The Finale Is Here
On March 15, The Bachelor Season 25 finale will reveal how Matt James' journey ends. The current lead must choose between his final two contestants, Michelle Young and Rachael Kirkconnell. But the promos for the final episode seemingly suggested that the 29-year-old could end up alone. So is Matt single now? Here are all the spoilers and theories you need to know.
'The Bachelor' Season 25 finale promo trailer teases how Matt James' story ends
The Bachelor Season 25 finale promo trailer did not hint at a fairy tale ending for Matt. At the start of the preview, Matt picked up an engagement ring. Then he seemed to question whether he was ready for a proposal. 
"I'm about to make one of the most important decisions of my life, to find love, to find a wife, to leave this thing engaged," Matt said. "Everything that I thought that I was working towards is starting to crumble. … I don't know what I'm gonna do."
[Spoiler alert: This article contains potential spoilers about Matt James' Bachelor finale and how he's doing now.]
Reality Steve shares 'Bachelor' spoilers hinting whether Matt James is single now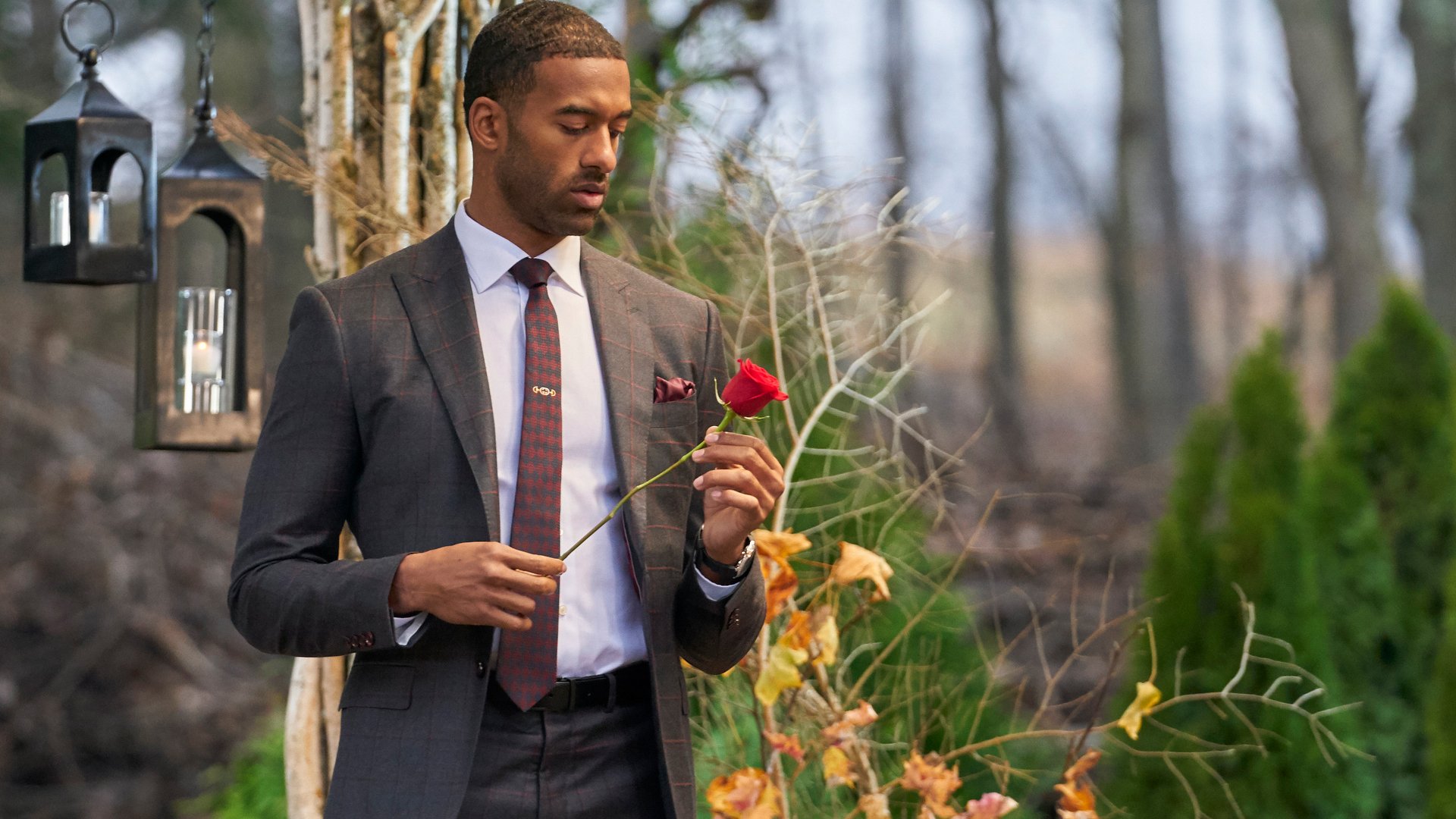 For now, Bachelor Nation fans must wait and see whether Matt ends up with someone. But on March 4, franchise blogger Reality Steve shared spoilers about the finale — and beyond.
According to Reality Steve, Matt will choose Rachael over Michelle in The Bachelor finale. But the blogger claimed that the couple broke up after Valentine's Day weekend. The reason why will allegedly be discussed during "After the Final Rose" hosted by Emmanuel Acho. But it's possible that the potential split had something to do with Rachael's past racist behavior.
Meanwhile, Reality Steve suggested that Matt will not get back together with anyone from his final three, which includes Michelle, Rachael, and Bri Springs.
"Haven't heard anything in regards to him getting back together with Michelle or Bri, and there's no chance for a reconciliation with Rachael," the blogger wrote.
On March 3, Reality Steve also claimed Matt is done with The Bachelor and "just wants to move on." Then in The Bachelor: After the Final Rose on March 15, Matt confirmed the breakup.
Reality Steve reacts to a Bachelor Nation fan theory about Matt James and Heather Martin together
Many Bachelor Nation fans who are privy to Reality Steve's spoilers have been disappointed with the way the franchise treated Matt. But most viewers are hoping Matt will still receive his happy ending one day. Meanwhile, there is a fan theory suggesting that Matt will get together with Heather Martin after The Bachelor finale. 
In case you need a refresher, Heather appeared on Matt's season midway through. She really thought that the current bachelor was her person. But in the end, Matt sent Heather home. Then on March 4, Reality Steve reacted to the theory about Heather and Matt.
"There's a new rumor floating around that Matt has been hanging with Heather Martin," the blogger wrote. "I haven't heard anything of the such and don't believe that is true at all."
ABC did not return a request for comment about the rumors surrounding Matt James and his contestants by the time of publication.