Bachelor Nation Believes Kelsey Weier Is the Producers Pick for Next Bachelorette Because of Her Similarities to Hannah Brown
With hometowns over and only two remaining ladies on Peter Weber's season of The Bachelor, fans are looking at who the next bachelorette is. While Bachelor Nation did not love many of the women this season, they feel Kelsey is the best choice — over another Hannah Brown season of The Bachelorette.
[Warning: The Bachelor Season 24 spoilers ahead]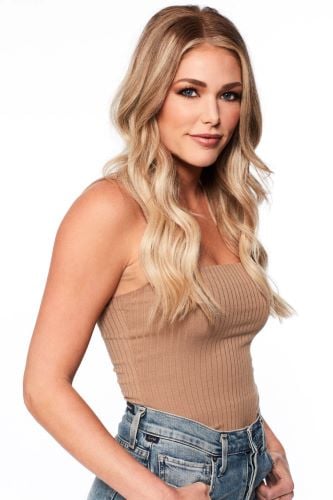 Why did Peter Weber send Kelsey Weier home on 'The Bachelor?'
Many fans were shocked that Weber kept Kelsey around after the debacle that was Champagne Gate 2020. However, the longer she lasted, the more she redeemed herself.
"With Kelsey, it was such a unique development of our relationship," Weber told Nick Viall in a recent interview on The Viall Files. "We hit on the emotional part right off the bat on that first date almost. We had fun, but it wasn't like the normal progression of a relationship where you guys flirt, and it's all cute, and it's a light-hearted, good time."
He went on to tell Viall that he connected emotionally with Kelsey very early on in their relationship.
When Weber meets Kelsey's family the couple gets excited over crab rangoons. Kelsey's mother, Beth, tells Weber not to break her heart. Beth knows that her daughter is head-over-heels in love and she is concerned about her daughter's heart. 
The couple has a great date and hometown. However, fans notice that Weber tells both Madison and Hannah Ann that he loves them during their hometown date. Weber tells Kelsey that she deserves someone to love her as much as she loves him. He doesn't give her a rose in the final ceremony.
Bachelor Nation wants Kelsey as the next Bachelorette because she's similar to Hannah Brown
"I have a pretty strong hunch it will be Kelsey," wrote one fan on Reddit. "She wears her heart on her sleeve and is willing to be openly very emotional on camera. She would be an entertaining lead because of this, similar to Hannah."
Brown gained popularity on Colton Underwood's season of The Bachelor mostly because of her feud with fellow contestant Caelynn Miller-Keyes. In this way, Kelsey also cannot live down her Champagne Gate drama with Hannah Ann Sluss on Weber's season.
Kelsey also angered the other women again when she went to see Weber during the day — causing him to cancel the cocktail party.
"I agree," added another Redditor. "And as we know, the producers pick the leads for good TV and not stability."
When the producers chose Brown, it turned out to be one of the best seasons of The Bachelorette. It makes sense that they might want to do the same thing again. 
"I like her in general and could see why producers would choose her," another viewer wrote about Kelsey. "My first instinct is 'hell nah' but now thinking she could show a whole different side — a la Hannah B when everyone freaked (rightfully so at the time) when she was announced as 'ette."
Fans feel Kelsey's age is another selling point for her as the next bachelorette
Kelsey is one of the oldest contestants on Weber's season of The Bachelor. The professional clothier from Des Moines, IA, is 28-years-old. Only Katrina is the same age as she is, and Natasha was the only older woman at 31-years-old.
"But the BIGGEST reason I'd be down for Kelsey is AGE," wrote another fan on Reddit. "That would mean an older bachelor the following season and lawd knows we need one after Colton and Peter. It would hopefully steer the franchise at least a liiiittle bit away from having an ENTIRE cast of Insta-thirsty contestants."
Colton Underwood and Weber are both in their late twenties; whereas, many previous bachelors were in their thirties. An older bachelorette might mean producers will cast the men a little older, thinking that a woman wants an older man.
Last year we found out who the next bachelorette was on March 12, 2019, so it looks like we only have to wait a few weeks to find out.
Read more: 'The Bachelor': This Wild Fan Theory About What Chris Harrison Reveals Before the Proposal Might be True