Bachelor Nation Has Some Feelings About Peter Weber's Cuban Roots
Peter Weber's first Bachelor episode premiered earlier this week and, early on, the show featured the lead's Cuban heritage.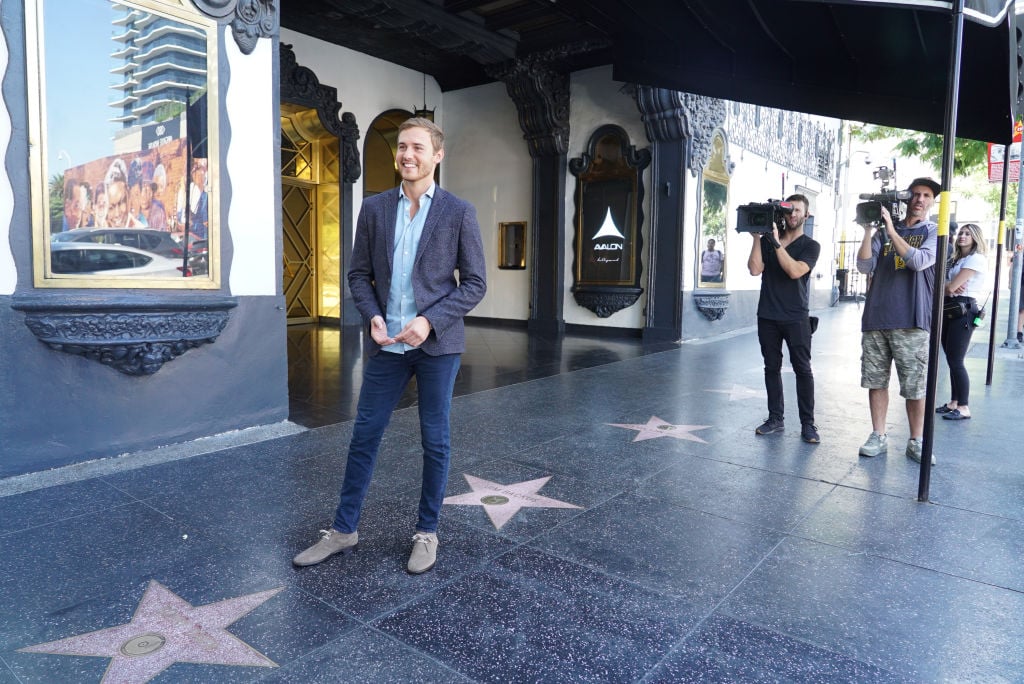 Bachelorette fans knew that Weber is Cuban thanks to his time spent with Hannah Brown. During a one-on-on Weber went on with Brown, he shared some advice that's been passed down from his grandmother to his mom to him (in Spanish).
"Essentially that means: Son, don't worry, don't fret, let the waters run. Let the river flow as it may because what's for you and what's meant for you will never be tarnished and will always be yours," he explained. "In my mind, it's just all coming together and it's, like, this could be the reason why all that other stuff didn't work out. This could be something super special between the two of us."
When Brown met the Webers, she learned even more about his Cuban family.
Bachelor Nation reacts to Peter Weber's Cuban roots
It seems much of Bachelor Nation missed that Weber is Cuban (or forgot) and were pleasantly surprised to learn as much.
"PETER THE PILOT IS CUBAN?! I love him even more now.." tweeted one fan.
"Peter being Cuban just makes him even dreamier man," tweeted another.
"Peter the bachelor is cute AND Cuban?!?! Hannah Brown reallyyyy and I mean really fumbled the bag," wrote another.
Some fans were disappointed to see a lack of Cuban contestants for Weber.
"How the @BachelorABC didn't get any Cuban or Hispanic women for Peter is beyond me," wrote one fan.
Some fans are still upset Mike Johnson wasn't named the bachelor
But some fans felt that Weber's Cuban roots were shoved down their throats in an effort to show that the show made a diverse choice.
"They are really pushing Peter having Cuban roots HARD as to try and show that they didn't just pick another boring white guy and they're "diverse,"" tweeted one fan.
"#TheBachelor Producers: "Let's really play up Peter's Cuban roots in the first 5 minutes so maybe viewers will think we're inclusive and be less mad at us about not picking Mike," wrote another along with a GIF of Hannah Brown flipping someone off.
Many fans are still upset that Mike Johnson didn't get chosen to be the next bachelor. He would have been the franchise's first black male lead.
"This loud *ss DON'T FORGET PETER IS CUBAN segment is the producers apology to the #MikeForBachelor fans," wrote another.
We're sure Weber's Cuban heritage will continue to come into play throughout the season. Based on what we've seen so far, on The Bachelorette and the first Bachelor episode, it's a big part of his life.
Read more: After Hannah Brown Ended Her Engagement With Jed Wyatt, Peter Weber Was '100% on Board' to 'Try This Again'