Bachelor Nation Is Perplexed by Susie Evans' Toilet Photo With Clayton Echard
See the photo of Susie Evans on the toilet Bachelor Nation can't stop talking about and find out what Susie has to say about the post.
Clayton Echard and Susie Evans have been happily dating for the last four months, as revealed during The Bachelor Season 26 finale. Now that the couple can be open about their relationship, Clayton and Susie share more on social media. One of the photos Susie shared features her on the toilet smiling with Clayton in the room.
Now, Bachelor Nation is deeply confused. Here's what they have to say about Susie's toilet photo. Plus, what Susie has to say about the Instagram post.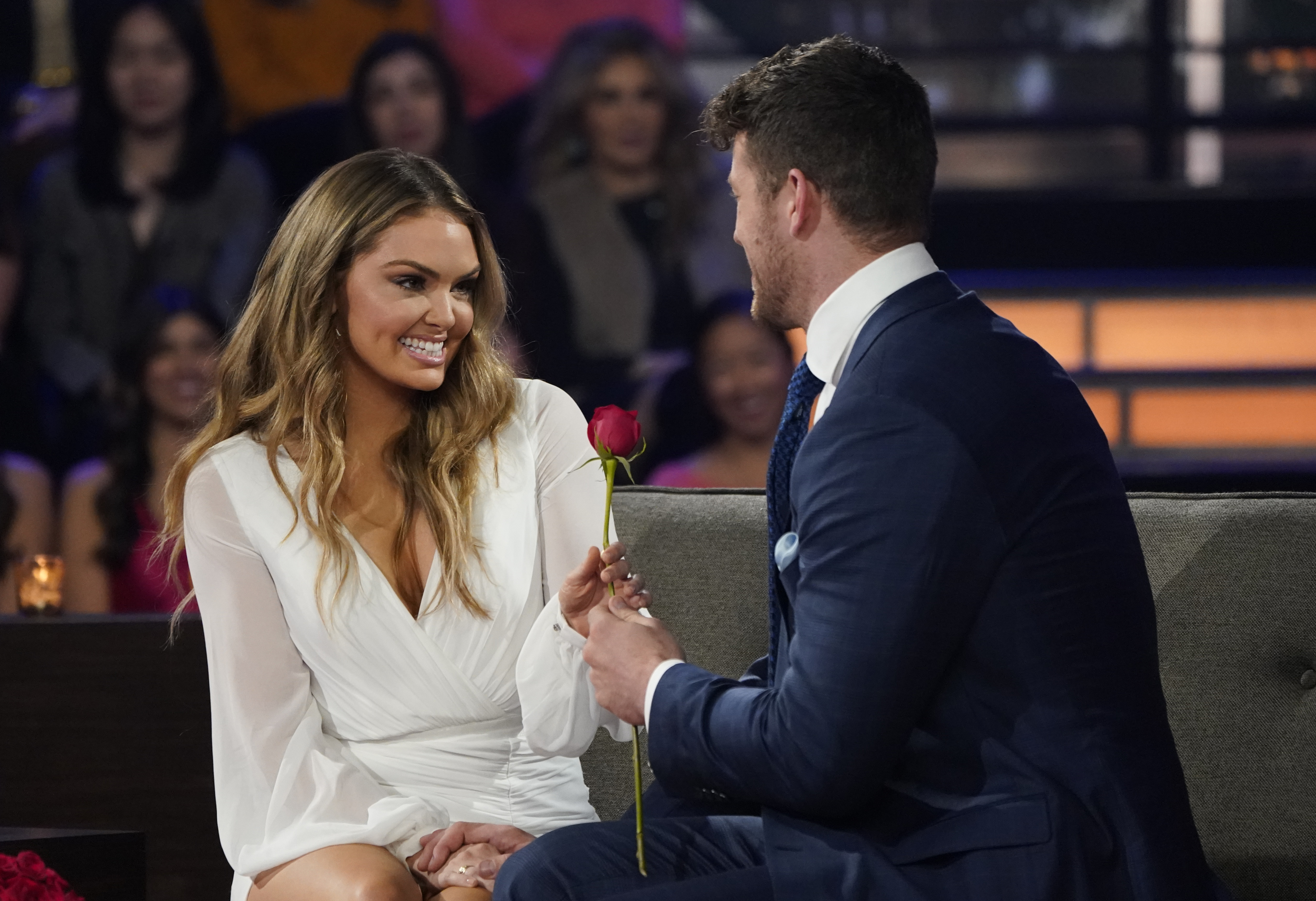 Susie Evans appears on the toilet in a photo with Clayton Echard 
The Bachelor couple has been together for the last four months, and as she explained to Nick Viall on his podcast The Viall Files, they're "in a good place" and "happy." On Mar. 16, Susie shared a post to Instagram featuring photos and videos of her and Clayton showcasing their happiness. The couple appears cuddling, enjoying pizza, and dancing in the kitchen. 
But Bachelor Nation is hung up on one image of what seems to be Susie sitting on the toilet. Clayton is also in the bathroom (presumably sitting on the tub) and smiling at the camera. 
Bachelor Nation confused about Susie Evans' picture on the toilet with Clayton Echard 
"A literal s*** post," said someone in The Bachelor Reddit sub. "What's going on here?"
Bachelor Nation is most confused about who took the photo. "Whether it's a third person, tripod or self timer, I just can't imagine the process that goes into deciding to take a picture in this moment," one Redditor said in the comments. 
"Taking a pregnancy test?" another Reddit user speculated. "It's the absolute only reason I can think to have my boyfriend watch me pee and even document the experience."
Others speculate this is Clayton and Susie's way of demonstrating how comfortable they are with each other. 
Susie Evans intentionally included the toilet photo in her post 
Leave it to Bachelor Nation to determine whether Susie's toilet photo was accidental or intentional. As Susie said in a reply comment to Serene Russell: "I sneaked a good one of me in there too [toilet emoji]. You would appreciate this" (via Reddit). 
Susie Evans and Clayton Echard reconnected as soon as her plane from Iceland landed 
Susie and Clayton have had the last four months to get comfortable with each other. After The Bachelor finale, Susie explained how quickly her and Clayton's relationship formed after she left Iceland on The Viall Files. 
"I got my phone back, called my parents, and DM'd Clayton in the airport," Susie said, clarifying: "I didn't DM him with the intention of starting a relationship."
Instead, she asked if Clayton was OK, adding: "I will respect your boundaries, whatever they are, but if you wanna have one more candid conversation, here's my phone number. Give me a call.'"
As Susie explained, Clayton called her that night. They spoke for "five hours" comparing their journals from their time on The Bachelor. That trend continued for several weeks over the phone. 
"We stayed on the phone for like five hours for weeks … just talking with no expectation," said Susie. Eventually, Susie asked Clayton to be her boyfriend, which they revealed to the world during the live Bachelor finale.