Bachelor Nation Is Absolutely Roasting Peter Weber for This Reason After Last Night's Episode
During last night's episode of The Bachelor, Peter Weber found himself in the middle of some serious drama. Alayah Benavidez came back to set the record straight about her character and Weber asked that she rejoin the house. He also gave her the group date rose. Several of the other contestants were upset because Alayah didn't participate in the group date. And they let both her and Weber know they weren't happy.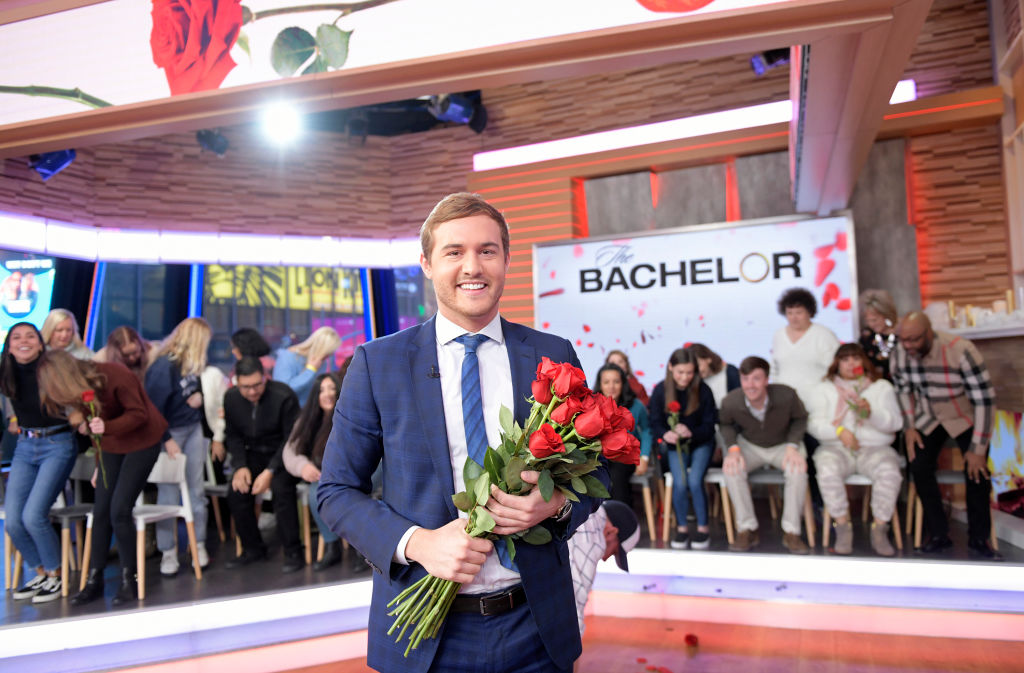 Weber also had a date with Champagne Kelsey during last night's episode. The two seemed to have a great time and be "on the same page" about what they want out of life. But Bachelor Nation was more focused on Weber's outfit than the date itself. He was dressed in a black turtleneck that received a lot of attention from Bachelor fans.
Bachelor Nation reacts to Peter Weber's black turtleneck
It seems many Bachelor viewers aren't turtleneck fans.
"WHO PUT PETER IN A TURTLENECK no just no," tweeted one fan.
"Excuse me Peter, Joey Tribbiani called, he wants his turtleneck back," wrote another.
"What's worse? Alayah coming back or Peter's turtleneck?" wrote another fan.
Some fans were getting major slam-poetry vibes.
"Peter looks like he feels a lot of feelings in that black turtleneck," tweeted one person.
"Peter out here trying to be slam poetry Steve Jobs with that turtleneck," wrote another Bachelor fan.
And, of course, there were numerous Steve Jobs and The Rock references.
"The Steve Jobs turtleneck is not working for Peter," wrote another.
Several fans just think Weber in a turtleneck isn't "IT."
"who picks out peters outfits. i'm sorry but that grandpa sweater and this awkward ass turtle neck is just NOT. IT. sorry pete," wrote one fan.
"Peter's stylist needs to know the turtleneck isn't it," agreed another.
Some fans were here for Peter Weber's turtleneck
But amidst all the turtleneck hate were a few fans who were really digging Weber's vibe.
"We are here for Peter in a turtleneck," wrote one fan.
"Can someone please make a Twitter account dedicated to Peter's turtleneck," tweeted another.
"Shout out to Peter for bringing back turtlenecks after this travesty," wrote another fan along with a photo of Nick Viall in a larger-than-life turtleneck during his season.
So far, it seems lots of Weber's outfits have been pilot-inspired. We'll have to wait and see if another turtleneck makes an appearance or if he'll continue down the bomber jackets and aviators route. Either way, we're sure Bachelor Nation will let us know how they feel about it.
Read more: 'The Bachelor': Why Some Fans Think Peter Weber Is 'For Sure Single'