Bachelor Nation's Heart Broke When Victoria F. Said 'Kobe' During Her One-On-One With Peter Weber
'The Bachelor': When Victoria F. was playing basketball with Peter Weber, she yelled, 'Kobe!' The moment really touched Bachelor Nation.
Victoria Fuller went on a one-on-one with Peter Weber last night. First, the two took a quick plane ride around Cleveland and then enjoyed the day at an empty amusement park. Before the date began, Victoria F. told the camera she was scared of heights so she was nervous for what was to come. But like she did during the fashion show group date, she powered through.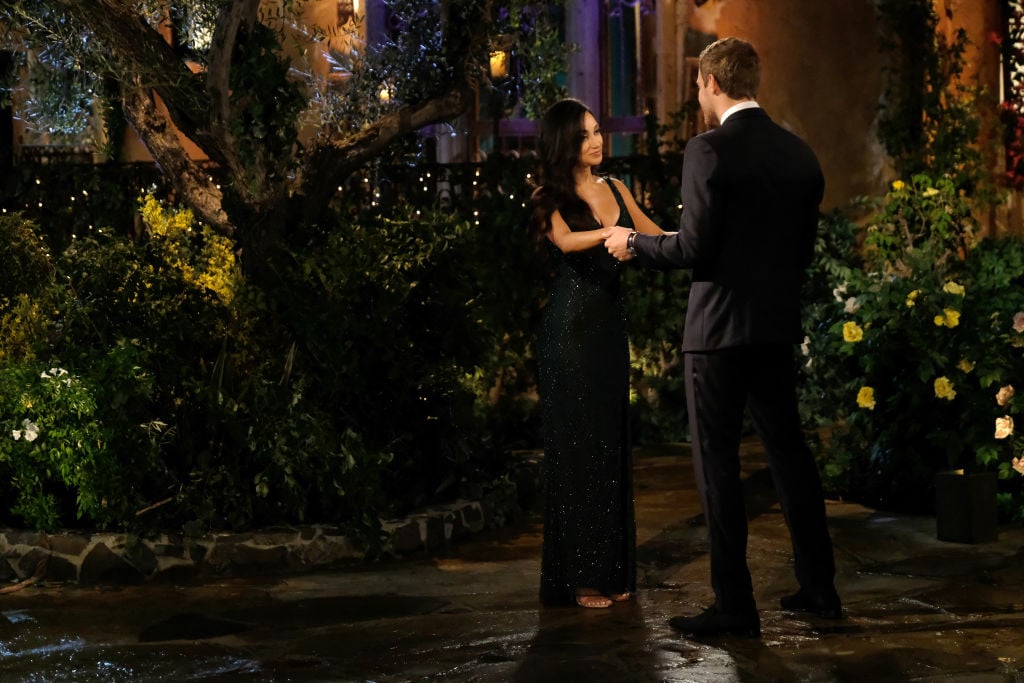 Chase Rice performs for Victoria F. and Peter Weber
After Weber and Victoria F. got their fill of park rides, the pilot (producers) surprised his contestant with a private Chase Rice concert. Of course, as Bachelor Nation knew thanks to last week's previews, Victoria F. has a history with Rice. The two dated prior to the show. Victoria F. told Weber she broke things off because she didn't enjoy Rice's lifestyle.
Right now, Bachelor Nation is pretty split on Victoria F. Some fans are calling her a "liar," and say she can't be trusted, while others are rooting for her.
No matter how you feel about Victoria F., there was a scene that aired after the episode of the Virginia Beach native and Weber playing basketball. As Weber took a shot, Victoria F. let out a, "Kobe!"
Though the scene was filmed months ago, the utterance hit Bachelor viewers hard in the wake Kobe Bryant's death.
How Bachelor Nation reacted to Victoria F. saying 'Kobe' when she was playing basketball with Peter Weber
"Victoria saying "Kobe" in the episode highlights made me smile. This was filmed months ago and she had no idea saying that would be on tv a day after his death," tweeted one fan.
"Aww Victoria you said Kobe while playing basketball with Peter, like that is not a coincidence," wrote another.
"Anybody else tear up a lil bit when Victoria said Kobe at the end of the episode[?]" asked one fan.
"Victoria F said "Kobe" when Peter shot & I wanna cry now," wrote another.
"Did anyone else just lose it at the end of #thebachelor in the credits when Peter shot the basketball and Victoria said "kobe" UGH. this was filmed a few months ago, who would've thought. I don't know I'm sad," tweeted another fan.
"Victoria yelling "Kobe" at the end just gave me chills… " wrote another Twitter user.
"Victoria F saying "Kobe" was the best way to end this episode," tweeted another.
Read more: Bachelor Nation Is Absolutely Roasting Peter Weber for This Reason After Last Night's Episode