'The Bachelor': Is Nick Viall Married or Dating Now?
On Aug. 31, The Bachelor: The Greatest Seasons — Ever! will finally take fans through Nick Viall's dramatic journey. The Viall Files host has come a long way since he appeared on The Bachelorette with both Andi Dorfman and Kaitlyn Bristowe. But is Viall married or dating now, three years after he left the ABC reality franchise? Here's the latest on the former bachelor's relationship status.
Who did Nick Viall pick on 'The Bachelor' Season 21?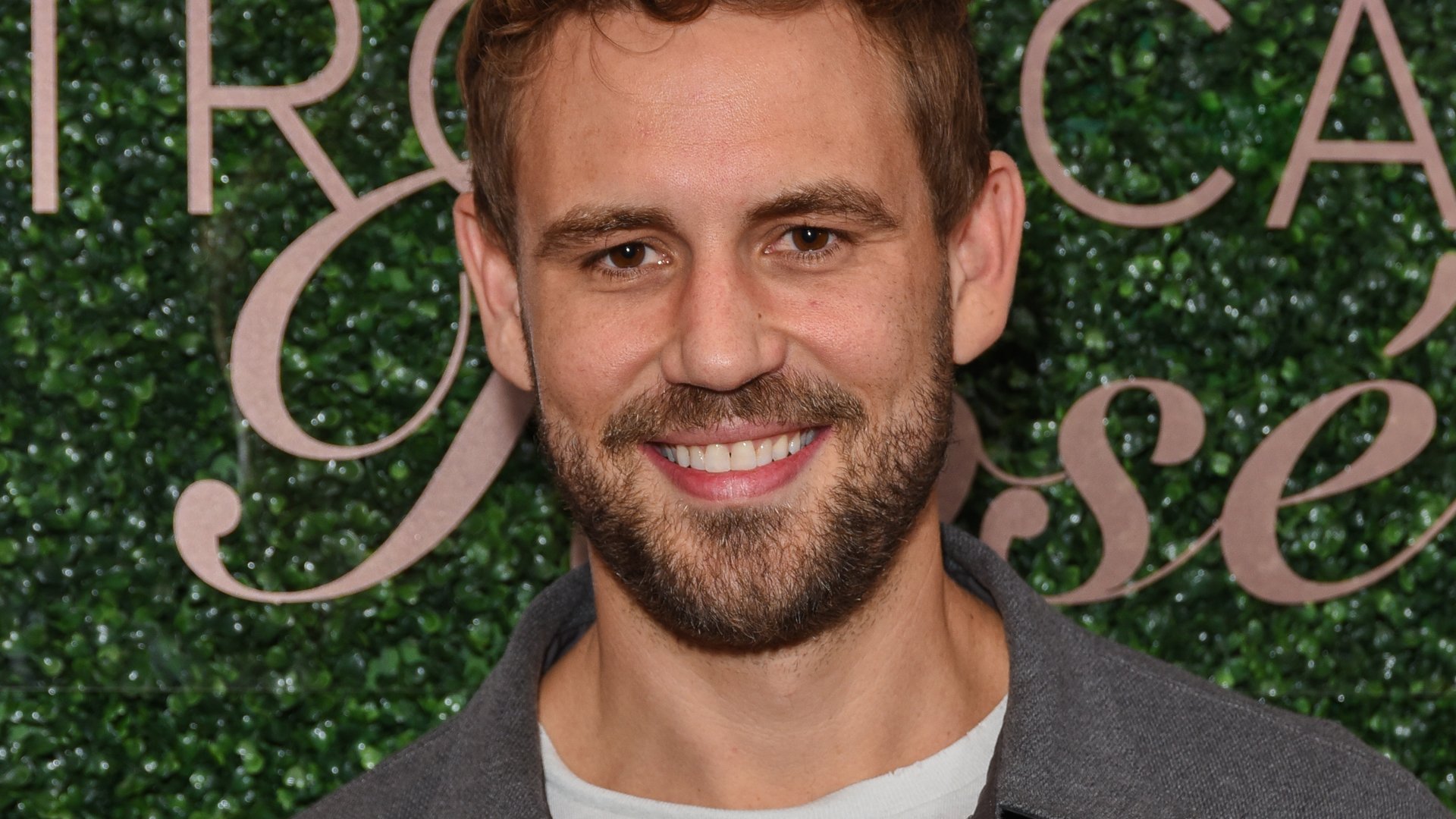 RELATED: 'The Bachelor': Vanessa Grimaldi's Engagement Ring 'Is Amazingly Better Than the 1 From Nick Viall'
As mentioned, Viall didn't find love with Dorfman or Bristowe on The Bachelorette. The former reality star also left Bachelor in Paradise Season 3 without an engagement. But in The Bachelor Season 21, Viall met — and picked — Vannessa Grimaldi.
Nevertheless, Viall and Grimaldi decided to end their relationship five months after their proposal aired on The Bachelor. Per E! News, Viall and Grimaldi wrote in a statement:
It's with a great amount of heartbreak for the both us as we have decided to end our engagement. We gave this relationship our all and we are saddened that we did not get the fairytale ending we hoped for. We will continue to be there for each other no matter what. This hasn't been an easy decision, however, as we part ways, we do so with lots of love and admiration for each other.
Nick Viall isn't married now, but he could be dating someone new
RELATED: 'The Bachelorette': Did Nick Viall Just Shade Hannah Brown and Tyler Cameron on Instagram?
Recently, Viall has been the subject of a few dating rumors. In late 2019, fans thought Viall was seeing actor Rachel Bilson. Though in December, Bilson stated they were "just friends," per Us Weekly.
At the start of January 2020, Viall was also tied to actor January Jones. Then when speaking with Dax Shepard on the Armchair Expert podcast, Jones confirmed she "went on a couple dates" with Viall after he slid into her DMs.
"All I did was grill him about the show," Jones said at the time. "That's all we were talking about, really."
More recently, the fandom saw sparks between Viall and Demi Burnett from Bachelor in Paradise Season 6. But it seems they're just good friends.
"It doesn't bother me because I know it's not true, and we never had anything like that," Burnett said about rumors on the Chicks in the Office podcast. "So it's just kind of funny to me now. It's like, ya'll are still wondering if we're dating or not. We're absolutely not."
RELATED: Are Kaitlyn Bristowe and Nick Viall Still Friends After 'The Bachelorette'?
Meanwhile, Viall and Dorfman were spotted together in June 2020, causing The Bachelor fandom to speculate about the couple's relationship status. But Viall shot down the rumors.
"Sorry for the buzz kill … not dating," Viall wrote on Instagram. "Additionally, the only benefits that come from this friendship is conversation and running tips. Enjoy the day."
Even so, it appears Viall could be dating someone now. In a Viall Files podcast episode, the 39-year-old nonchalantly shared details about his new relationship.
According to E! News, Viall said, "I recently had a conversation with someone that I'm dating and the question was, 'What if we're not compatible about this thing?' I was like, 'We're not compatible about that thing but I don't know what that means about everything else.'"
Clearly, Bachelor Nation viewers are still interested in Viall's dating life, long after leaving the franchise. So whenever the 39-year-old decides to take that next step, the fandom will surely be there to cheer him on.
Check out Showbiz Cheat Sheet on Facebook!