'The Bachelor': Nick Viall Thinks It's Unfair for People to Say Madison Prewett Should Be With Luke Parker
Madison Prewett told Peter Weber she'd have a hard time moving forward on his Bachelor season if he slept with any of his other contestants. He did, but Prewett showed up to the next rose ceremony anyway, although she didn't look happy.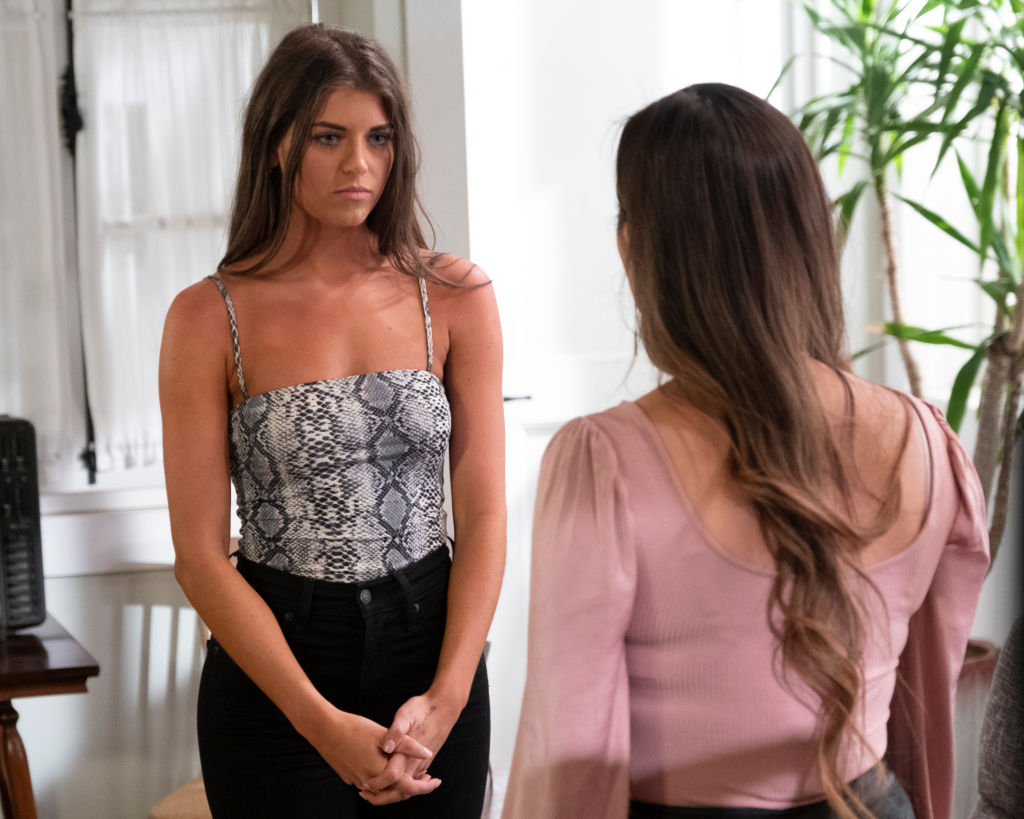 Prewett is waiting to have sex until she gets married due to her religious beliefs. She told the pilot this during the dinner portion of their fantasy suite date. Later, after the show ended, she told him she's waiting to spend the night with a romantic partner, too, which means no traveling for the former couple until after they got married.
Some fans ship Madison Prewett and Luke Parker
Because of her strong religious beliefs, some fans felt Prewett and Luke Parker (from Hannah Brown's Bachelorette season) would make a good pair.
"I feel like Luke Parker and Madison would be really good together. Like for real real. Super born again Christians that want to bring Jesus into every aspect of your life and virgins," tweeted one fan.
"To be honest Madison needs to be with my dawg @luke_parker777 no cap," wrote another.
Nick Viall's take on Peter Weber's relationship with Madison Prewett
Weber was on a recent episode of The Viall Files with host former bachelor Nick Viall. Viall says he's stood up for Prewett and that he "respects the hell" out of her convictions but, at the same time, he wonders why she thought she'd be a good match for Weber.
"I've defended Madison with this kind of critique that she's gotten. A lot of people would be like, 'You knew what you signed up for.' Right? 'If you knew what you signed up for then why even go on the show?' And I've very said, 'You don't know what you signed up for. Everyone has different belief systems.' But Madison's is pretty extreme. In the sense that, just because it's not typical doesn't mean it's wrong. I'm not criticizing her choice to have that lifestyle. But I am wondering is it fair," Viall weighed in.
Viall argues that Prewett knew all about Weber going into The Bachelor, and that she took a slot from someone who might have been better suited for the pilot.
"What was she doing on that show? It always bugged me when people were like, 'Oh you're the sexual bachelor' because I got sex. You've been called a sexual bachelor because of the whole windmill thing. You may not be Mr. I Have Sex All The Time, but you are someone who is an emotional, sexual–like you said, it's a part of your life. And Madison certainly knew more about you than you knew about her on night one," he said.
Nick Viall doesn't think it's fair to pair Madison and Luke just because they're both religious
Viall doesn't think Prewett should end up with Parker just because they're both religious. But he also feels it was a pretty safe bet from the beginning that Prewett and Weber weren't a good fit.
"She has a very specific belief system and I respect the hell out of it. But it is very specific and it's certainly not typical. I think she's a great girl and I've never met Luke Parker but I don't think it's fair to Madison to suggest she should be with Luke Parker just because they're very open about their faith. But, at the same time, was it fair to you?
Read more: Peter Weber Explains Why He Sent Kelley Flanagan Home on 'The Bachelor'