'The Bachelor' Fans Condemn Peter Weber For His Indecisive Behavior
'The Bachelor' Season 24 Episode 4 has fans reeling about Peter Weber's indecisive behavior and actions toward his contestants, including Alayah.
[Spoiler alert: The Bachelor Season 24 Episode 4.] The tides have turned on Peter Weber's season of The Bachelor. In the Jan. 27 episode, fans watched the remaining contestants air out their grievances after Weber brought back an eliminated cast member and gave her the rose for a group date she didn't even attend. Now, the 28-year-old pilot is worried the women will walk out on him ahead of the next rose ceremony. And from the looks of it, Bachelor Nation fans are on board, firing off on Weber's indecisive behavior on social media.
Alayah Benavidez returns in 'The Bachelor' Season 24 Episode 4
In The Bachelor Season 24 Episode 4, Alayah Benavidez returns to clear her name. The former Miss Texas USA lets Weber know he let himself be "manipulated" by other contestants, including Victoria Paul. Previously, Victoria P. claimed she only knew Alayah for about three hours. But when Alayah comes back to defend her character, she reveals she is good friends with Victoria P. and they even took a trip to Vegas together.
Clearly, someone is lying. And when Weber confronts Victoria P., she admits she lied about their friendship, confirming their Vegas trip. Weber also tries to get more information out, but the former Miss Louisiana USA cries and tells him she told him "her truth."
Later, Weber, Alayah, and Victoria P. sit down together and talk. Alayah says she feels betrayed and they air some things out. But ultimately, Weber sees "Victoria is not exactly who I think she is." Then the bachelor speaks with Alayah and asks her to return to the house, hoping to move past the drama. 
'The Bachelor' contestants explain their frustrations with Peter Weber
It's clear Weber spent the whole evening dealing with Alayah and Victoria P — a common occurrence this season. Of course, this leaves the 12 remaining women on the group date without any time after a rough game of football earlier in the day. 
Eventually, Weber returns to the group with Alayah, announcing her comeback. He also presents her with the group date rose in front of everyone. "A girl who got the rose wasn't even on the date," Hannah Ann Sluss explains in a confessional. 
The next time Weber sees the women is at the rose ceremony cocktail party. And things haven't exactly calmed down. Multiple women express their disappointment in the bachelor.
"I'm sorry, Peter," Deandra Kanu says. "I've never felt so under-recognized by somebody. And for us who went on the group date, who busted out *ss out there on the football field, and literally have the physical bruises to show, and then for you to come to the cocktail party and ignore us… and then walk in hand-in-hand with Alayah, it was like the biggest slap in the face. I couldn't even look at you."
Weber explains himself, revealing he should have given Alayah a rose at the previous rose ceremony. He also claims he felt influenced by others and was angry because he didn't do what he wanted. Weber then apologizes to the women. 
To put it simply, the end of the episode is a mess. The women are attacking Alayah. Meanwhile, others are calling out Weber for choosing to focus on the drama instead of getting to know each individual. "I'm worried all these girls are going to walk out, just give up on this," Weber says. "I feel like they're disappointed in me. And I get it, I don't blame them."
'The Bachelor' fans react to Peter Weber during week 4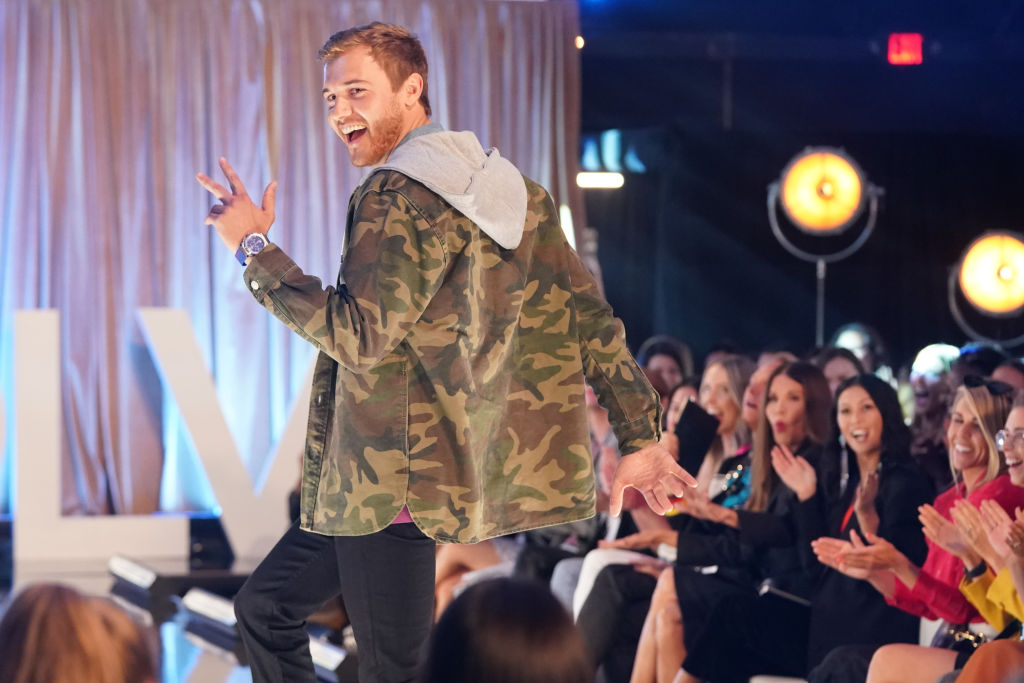 Following The Bachelor episode on Jan. 27, fans shared their thoughts about Weber's actions on social media. And many viewers were clearly disappointed in the 28-year-old.
"Peter should be sent home @BachelorABC," one fan wrote on Twitter.
"Peter is literally the most oblivious and inconsiderate bachelor that has ever existed!!!! #TheBachelor," another fan wrote.
Meanwhile, other fans compared Weber to other candidates who were up for The Bachelor title.
"You know who wouldn't be a problematic Bachelor??" a fan tweeted alongside a photo of Mike Johnson.
Another fan tweeted: "Roses are red. The Bachelor producers are clever. Peter brought back Alayah. Tyler C would never."
That said, many fans pointed out Weber could have been manipulated by the producers and simply doesn't know how to handle the drama as he wants to please everyone. On Reddit, one fan wrote:
I truly think the producers see his inability to make a decision and are letting it pile on and play out. Ultimately, HE needs to make some moves to set the tone that he is in charge. And I mean that in a way that the lead is always in charge, not because he's the man. Rachel would have sorted this sh*t right out.
Peter Weber expresses his regrets on 'The Bachelor'
Regardless of what happens next, Weber is now aware of how he came of while filming The Bachelor. In interviews at the start of the season, the Delta pilot revealed he made mistakes.
"I made mistakes for sure. There's no doubt about that," Weber told Us Weekly on Jan. 9. "I'm human. So I don't want to look at it as regret. I learned from it."
Weber also thanked his contestants for putting up with some of his actions. "I was really lucky that a lot of the women were so patient with me and they showed me a lot of grace throughout it because I'm not perfect at all. Not even close," Weber said.
In all honesty, Bachelor Nation fans aren't asking Weber to be perfect — they just want him to be more decisive and take charge of his own season. But even so, let's just hope the bachelor truly learns from the events throughout the first four weeks. And maybe we'll finally stop seeing the producers so blatantly pulling strings.
Read more: 'The Bachelor': Peter Weber Calls Hannah Brown His 'Biggest Heartbreak' Despite All the Finale Teasers