'The Bachelor': Peter Weber Feels Like He 'Let so Many People Down'
'The Bachelor': Peter Weber feels like her let a lot of people down, but especially Hannah Ann Sluss.
Peter Weber did indeed have a wildly dramatic season of The Bachelor, as promised by host Chris Harrison. He got engaged to Hannah Ann Sluss only to split before the live finale. By the end of "After the Final Rose," the pilot was sitting side by side with Madison Prewett. However, a few days later, they announced that they would not be pursuing a relationship together. And, currently, Weber's self-isolating with Kelley Flanagan from his season.
Who says Peter Weber is indecisive?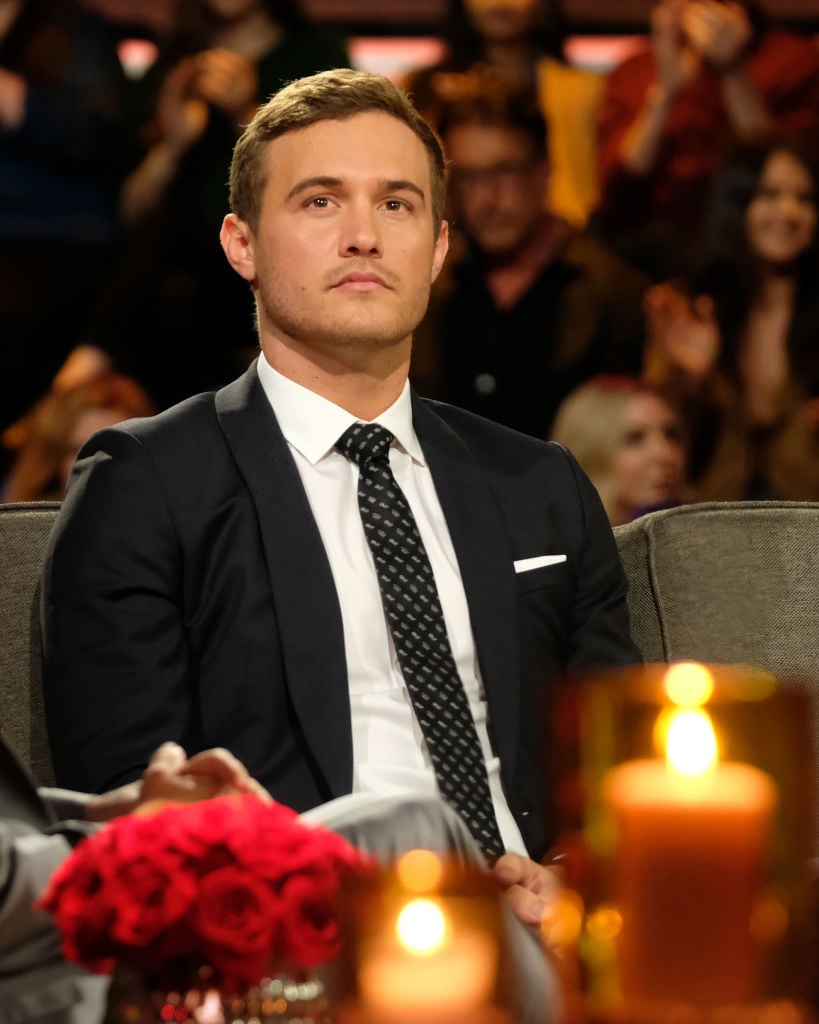 Peter Weber knows he 'made a ton of mistakes'
While in Chicago with Flanagan, Weber was interviewed by former bachelor Nick Viall for his podcast, The Viall Files. He spoke about the mistakes he made during his season and how he still feels terrible for how everything played out between him and Sluss.
"I'm the farthest thing from perfect. I made a ton of mistakes. But if I can learn from those and move forward and just be a better person at the end of this all, which I do feel like I am now, you know, it's worth it. And that's all I can do," he said.
Weber spoke to Viall about what "After the Final Rose" was like for him. He hadn't spoken to Sluss since they'd broken up and it was the first time he'd seen a lot of that footage. Weber was so nervous backstage he said he felt like he was going to pass out.
"AFR was obviously quite the ordeal. I don't think anyone kind of expected it to go that route. But that was really tough for me. I just remember kind of leading up to that day, having just a lot of anxiety, stressin' out about it, not really knowing how it was gonna go. But I remember standing back there, backstage, right before I was about to go on and I was with my producers and I was almost about to like pass out, to be completely honest," he said.
Weber continued: "Knowing I was about to see Hannah Ann again for the first time, you know, not really knowing what was gonna happen with Madison on a live stage, like, that's tough. And that unknown in front of millions of people was really tough," said Weber. "I got there onstage, I had to watch some of that stuff live that I hadn't seen yet, you know, watching that breakup with Hannah Ann was brutal for me."
The people Peter Weber feels he let down
It was easy for viewers to see that Weber was upset at "After the Final Rose." He told Viall that he felt like he let a lot of people down.
"There's just no other way to say it. I just felt so bad about the situation. I felt like I let down so many people, Hannah Ann being number one, and myself. Having to watch that onstage and trying just to contain my emotion and try to stay composed was pretty tough. Then having to come out and see her for the first time, yeah, it's a weird thing, to break up with someone and have it be so public and then confront them and have that conversation," he said.
At the end of the day, Weber accepts full responsibility for how he handled things with Sluss. He says he knows now that he shouldn't have proposed to her.
"I was 100% in the wrong with Hannah Ann," he said.
Read more: 'The Bachelor': Nick Viall Thinks It's Unfair for People to Say Madison Prewett Should Be With Luke Parker