'The Bachelor': Peter Weber Calls Hannah Brown His 'Biggest Heartbreak' Despite All the Finale Teasers
[Spoiler alert: The Bachelor Season 24.] Hannah Brown and Peter Weber collectively broke a million Bachelor Nation hearts not once, but twice, within the past year. On The Bachelorette, Brown broke up with Weber and chose to be with Jed Wyatt. A few months later on The Bachelor, Weber ended things with Brown before they could even be rekindled. And now, despite all of The Bachelor finale promotions that hint at a devastating ending, Weber revealed his heartbreak with Brown was much worse.
Hannah Brown and Peter Weber did not get back together on 'The Bachelor'
Following The Bachelorette reunion in July, Weber admitted "a little piece of my heart will always love" Brown. But he was ready to move on to a new love on The Bachelor.
"I don't think you can completely fall out of love with someone," Weber told People at the time. "I've been moving on and doing my best with that and I know time will heal all wounds."
Nevertheless, the emotions came flooding back when Brown and Weber reunited on The Bachelor. In the premiere, the former bachelorette arrived on limo night to return Weber's pilot wings. She then showed up again during a group date as the host. But everything went down backstage.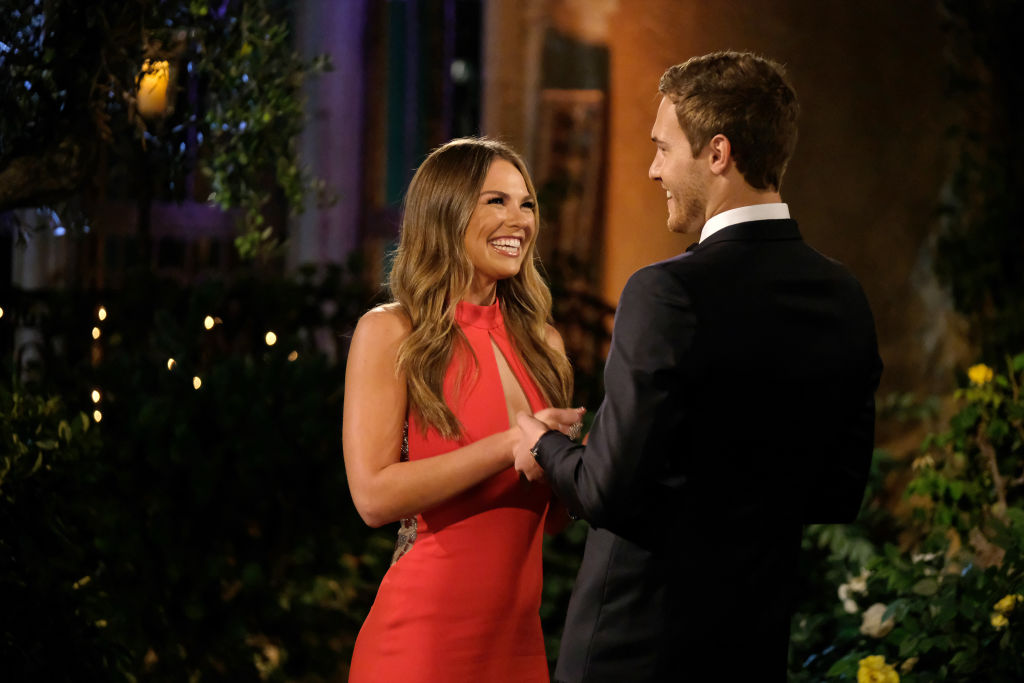 Behind the scenes, Brown broke down crying and Weber came to comfort her. The ex-lovers hashed out their past, leaving them both confused about their feelings. Brown admitted she constantly wonders whether she made the right choice in letting him go. Then Weber asked Brown if she would join the cast.
The following episode continued the conversation, both parties confused as ever. Brown suggested they go "catch a flight" and Weber said he wasn't sure what to do. Eventually, Brown ended up in Weber's lap and they seemed to share an intimate moment, almost kissing at one point. But nothing happened.
"I can't do this," Peter said, pulling away. He then hugged Brown and the two said goodbye.
"This was not supposed to happen this way," Brown said and left.
Peter Weber says his greatest heartbreak was Hannah Brown
Following The Bachelor premiere on Jan. 7, Weber spoke with Entertainment Tonight. The 28-year-old shared how he felt about the former bachelorette, revealing his love for Brown went deep.
Yes, [I was in love with her]. I'm not going to lie," Weber said. "I thought I was in a really good spot. I would not have done this, I swear to god, if I thought I wasn't ready to move on."
Weber also explained he wouldn't be the current lead of the ABC reality franchise if Brown asked to get back together in The Bachelorette finale. "If she would have [asked me out], I would have said yes and I probably would not have been the bachelor," he said.
The bachelor also considered running away with Brown when she appeared on his season. "I know that sounds absolutely crazy insane," he said. "But… I told everyone from the very beginning I was going to be raw, be myself and do what I had to do in that moment."
Then in a separate interview with Entertainment Tonight at ABC's Television Critics Association press tour, Weber confirmed just how hard he took his breakup with Brown. "Hannah Brown was my biggest heartbreak," Weber said.
Peter Weber compares his breakup with Hannah Brown to the finale of 'The Bachelor'
Since the premiere, The Bachelor franchise has teased a dramatic finale for Weber's season. Presumably, before the proposal, Weber gets some surprising news from Chris Harrison — and everyone is shocked. Meanwhile, viewers get a glimpse of Weber's mom, Barbara, who is crying out to her son.
"Don't let her go, don't let her go," she says. "Bring her home to us."
Of course, it seems The Bachelor finale is shaping up to be the most dramatic one yet. However, in the above interview with Entertainment Tonight, Weber confirmed the ending of his season wasn't as heartbreaking as his breakup with Brown.
"[What happens at the end of the season is not] bigger than that," Weber said, comparing the finale to Brown. "You guys will see it… that last week was the hardest week of my life."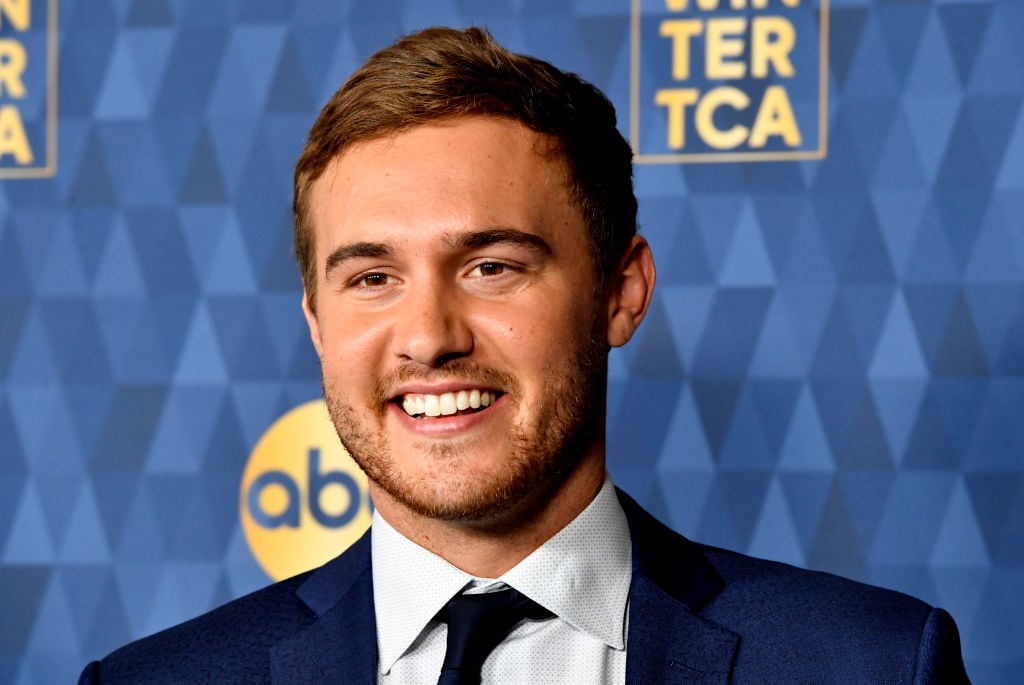 But even so, Weber teased the ending will still contain a "very big heartbreak," meaning there will probably still be some tears. "I don't know [if you'll see it] in the finale," he said. "But at some point, you'll see it."
Regardless, fans will just have to hold on for the ride, as Weber's Bachelor finale is expected to remain unspoiled.
"There's a reason no one's going to find out the ending and I'm very happy with how everything turned out," Weber told People in December. "I am excited for everyone to tune in and have it be the first unspoiled season in a while. So it's gonna be good."
Read more: 'The Bachelor': Hannah Brown's Twitter Post About the Peter Weber Reunion Is Such a Mood