'The Bachelor': Peter Weber Has Something to Say to His Haters
After six weeks and countless exhausting hours spent on The Bachelor Season 24, one thing is clear: Fans should have heeded Peter Weber's warning ahead of the premiere. 
"I made mistakes for sure. There's no doubt about that," Weber told Us Weekly in early January. "I'm human. So I don't want to look at it as regret. I learned from it."
Host Chris Harrison echoed the remarks in regards to the 28-year-old's behavior, hinting Weber may not always live up to the persona who appeared on Hannah Brown's season of The Bachelorette.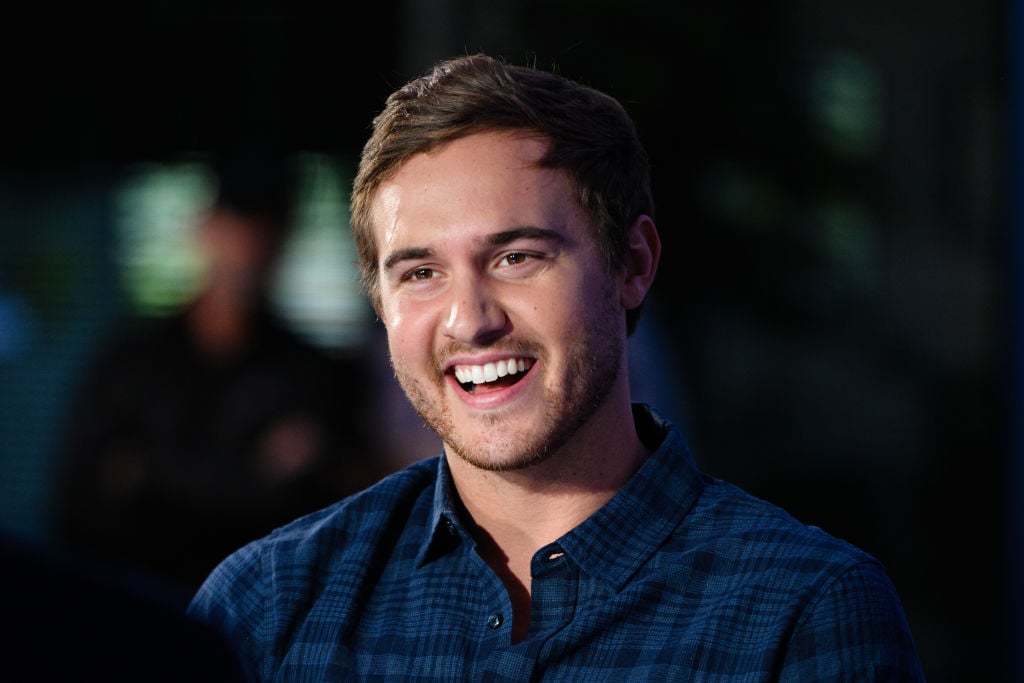 "Nobody's perfect and Peter is just like everybody else," Harrison said, per Good Morning America. "He has his issues and he has things that will come up. I think there will be times … where you're thinking, 'I don't love this side of him.'"
Now, an overwhelming number of fans are crowning Weber as one of the worst bachelor leads of all time, calling him out every week on social media. However, Weber isn't here for all the hate, once again reminding the fandom he is still human.
Fans criticize Peter Weber for his behavior in 'The Bachelor' Season 24
For now, the main criticism surrounds Weber's indecisiveness on The Bachelor. The Delta pilot was completely thrown off when he reunited with Brown in the premiere. He even briefly considered ditching the 30 women who came on the show for his ex. 
Later, Weber eliminated Alayah Benavidez after other contestants "influenced" him. In the next episode, Alayah returned to clear her name, and Weber invited her back to the house. He also proceeded to throw Alayah into the lion's den when giving her the group date rose without considering how it would affect the other women. Then, once cast members exploded on Weber — and Alayah — he let her go again. 
Meanwhile, Kelley Flanagan confronted Weber on his actions. She told the bachelor he rewards the drama in the house, becoming the voice of some Bachelor Nation fans at home.
"Peter is hands down the one of the worst male leads ever," a fan wrote on Twitter. "Kelley was right. He really does only reward bad behavior and drama."
Peter Weber responds to the criticism and hate about his season of 'The Bachelor'
When speaking with E! News on Feb. 7, Weber addressed his critics who are disappointed in his behavior on The Bachelor this season.
"I'm definitely getting some tough skin now," Weber said. "I understand that there's a lot of drama right now and things are kind of crazy, but I do think it's a little … it's too bad a lot of the criticism and a lot of hate that's kind of been kind of coming out. I just think there's no place for that and there's too much of that right now. "
Weber then noted The Bachelor team is "just doing our best." And in the end, the 28-year-old hopes everyone will focus "on spreading love" and "positivity" versus spewing hate.
"We're all human," Weber said. "And I know there's a lot of opinions about a lot of the women on the show, a lot of opinions about me."
The bachelor also reminded viewers that they don't know what it's like to be in his shoes.
"You think you know what's coming and how you're going to handle it, and there's just no way," Weber said. "You can't ever imagine dating that many people in that kind of environment."
He continued: "It's a beautiful, amazing environment, but it's also very tough, there's a lot of pressure and you have to make decisions in a really short amount of time and you have to let go of relationships that you maybe don't know if you want to let go of yet, and it's tough."
Regardless, Weber remained unapologetic for his season of The Bachelor. He did what he could and is happy with the result.
"You just you try your best, and that's all I did," Weber said. "And, you know, I'm happy about that."
Read more: 'The Bachelor': Peter Weber Debunked 3 Theories About How the Finale Ends and Honestly, We're Disappointed