'The Bachelor': Peter Weber Loves Kelley Flanagan for Calling Him Out on Their One-On-One Date
Peter Weber's season of The Bachelor has been quite the ride — pun intended. Every week, the ABC reality series shows up with a new villain, giving viewers whiplash in regards to which castmates are worth rooting for. But then in the fifth episode, fans re-discovered Kelley Flanagan, the contestant in Weber's season who called out the bachelor for "rewarding the drama" during their one-on-one date in Costa Rica. And although some fans thought Weber didn't appreciate Kelley's honesty, it seems he loved what the attorney had to say after re-watching the episode.
What happened between Kelley Flanagan and Peter Weber during their one-on-one in 'The Bachelor'?
Sandwiched between the drama with other contestants, The Bachelor highlighted a one-on-one date between Kelley and Pilot Pete. First, the couple get in touch with their spiritual side. Then at the dinner portion of the date, Weber and Kelley discuss their current relationship.
At the start of their conversation, Weber expresses his excitement over their meeting and initial spark. However, Weber wonders why they went from a "high" that was "constantly climbing" to a "lull." Kelley agrees and she gets real with the bachelor.
"I kept wanting to say, yes I want to progress this," Kelley says. "But I've had zero opportunity to progress it."
Weber refutes Kelley's experience. "I feel like you've have a complacency because you feel like we have a strong connection from the beginning," he says. "This is a unique situation."
Nevertheless, Kelley remains firm. The 27-year-old shares she "had a hard time figuring it out from the get-go." However, she finally found her way and is trying to open up. This doesn't seem to satisfy Weber and he presses her on what changed.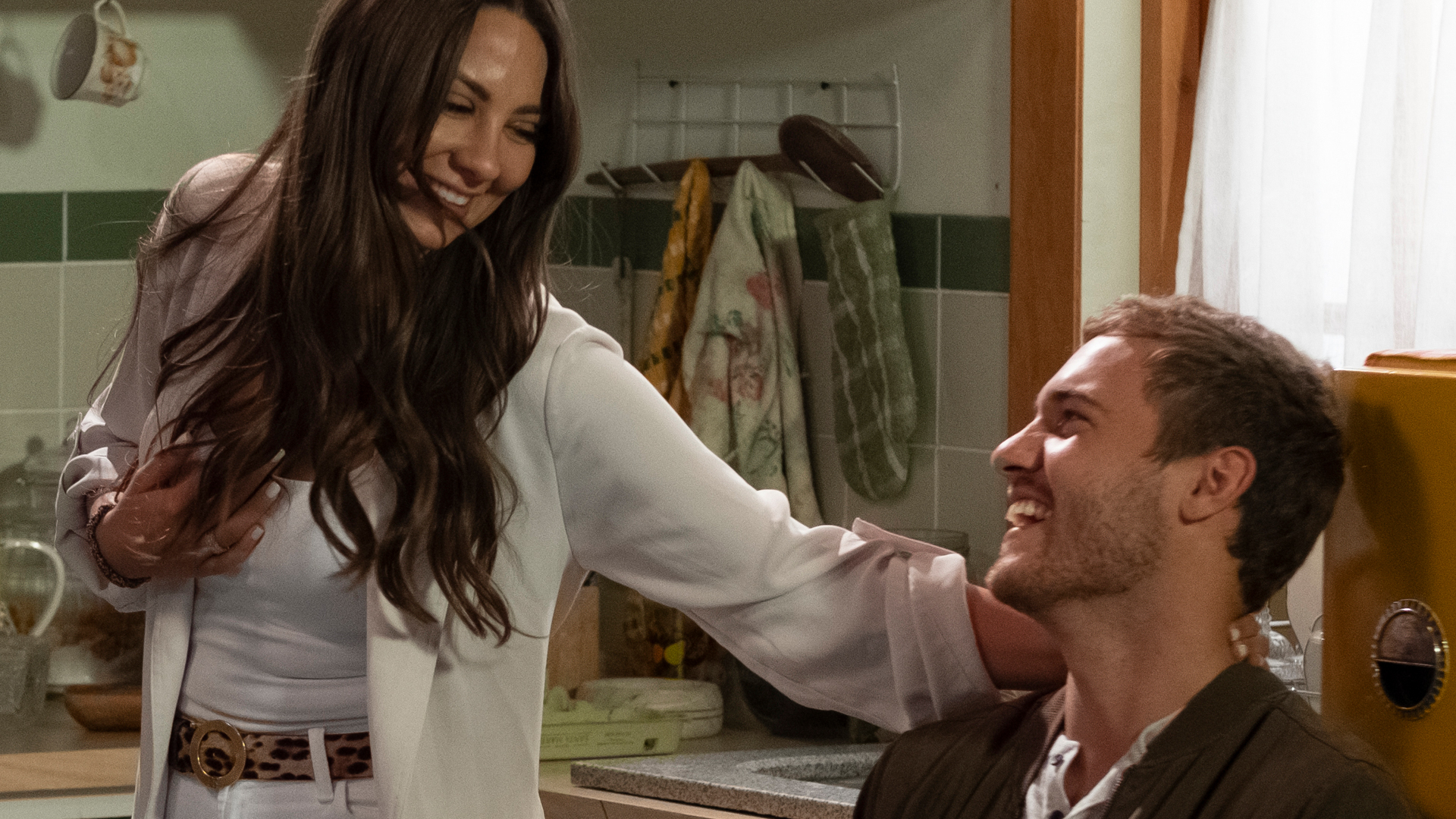 "Literally, I was just sitting in Cleveland and I said to myself, 'What am I doing? You could be having so much fun with Peter and this situation. Just be you and have fun with it,'" Kelley says.
Weber then wants to confirm Kelley is there for him. "It can be fun, but I'm not looking for fun," he says. "I'm looking for someone to spend the rest of my life with. I need to know that you are on the same level, on the same page."
In response, Kelley reveals she wonders whether Weber is on the same level. She confirms she is ready for the next step — marriage. However, she questions whether Weber is "ready for a wife." And when Weber asks why, Kelley lays it out.
"Rewarding the drama," she says. "That just kind of irked me. I was like, 'Why is he rewarding this drama?' No person who should be in that stage [of life] would want to even put up with that. So I was just like, 'Why does he keep rewarding this? He should just cut it in the butt and be done with it.'"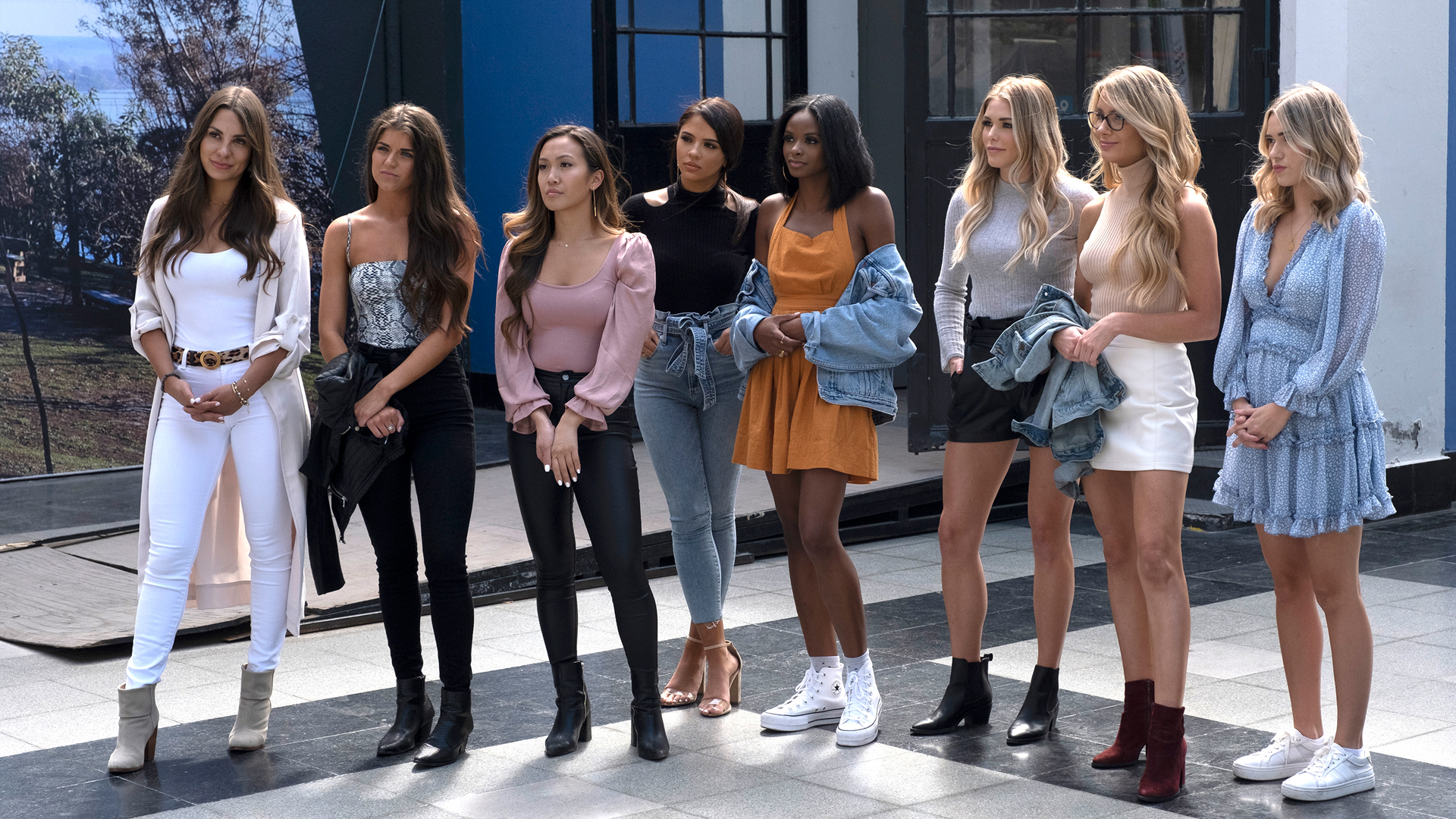 Meanwhile, Weber explains himself, revealing he wanted to feel 100 percent confident in his decisions. He also asks Kelley what she wants out of The Bachelor.
"At the end of it — if our relationship is strong enough — I could for sure be like engaged," Kelley says. "The reason I say 'like engaged' is because right now, I clearly know our relationship isn't in the place where I would be comfortable with that right now. I don't necessarily know how the process goes from here."
She continues: "I want someone to be my other half. I want to be with someone and we're a power couple. I want someone to challenge me on a day-to-day basis, and me challenge them, learn from them, and vice versa."
Peter gives her a smile. Reassured, he gives her the one-on-one date rose.
Peter Weber explains his one-on-one date with Kelley Flanagan on 'The Bachelor'
On Feb. 4, Weber stopped by BUILD Series and opened up about his season of The Bachelor. Midway through the interview, the Delta pilot was asked why he doubted Kelley's intentions during their one-on-one date.
"So I met Kelley about a month before filming," Weber said. "She was very hesitant of even wanting to go on then. She didn't know if this whole process would work for her, it would be suited for her personality. So I knew the whole time that she was never in her comfort zone."
He continued: "I guess … there were a lot of moments up to that point — because it took us a while to have our one-on-one — I felt very strongly about her for a while. I'd been waiting a while to have that with her. But there are moments where she could've been trying a little harder."
Weber then noted "trying" doesn't necessarily mean being involved with the drama. "I know [Kelley's] not a dramatic person," Weber said. "She doesn't want to get involved with all that stuff. But she could have tried to stick out a little bit more. And she acknowledged it."
Now, Weber's frustrations with Kelley may make more sense after hearing his take on the drama within The Bachelor mansion. When speaking with Good Morning America on Feb. 4, the 28-year-old seemed to believe all the animosity among the women meant they were more passionate about being with him.
"Obviously, you don't like to see that as you're going through the whole experience, but I kept looking back on it. That drama kind of showed that this is working," Weber said. "And if all the women were getting along super well, they probably wouldn't have been super into me. If it was too easy, that wouldn't have been a good thing."
But the drama aside, Kelley's honesty is exactly what makes her a frontrunner on Weber's season of The Bachelor. And in the interview with BUILD Series, Weber noted that he loved Kelley for calling him out on their one-on-one date so directly.
"What I love about Kelley is, like, I watched that back and her calling me out and stuff. That's actually a quality that I really love about Kelley. She's so real," Weber said. "That's definitely something that I'm looking for in my person one day. So I respect the hell out of her."
Read more: 'The Bachelor': Will Hannah Brown and Peter Weber End Up Together? Becca Kufrin and Ben Higgins Don't Think It's in the Cards