'The Bachelor' Fans Turn on Peter Weber's Mom, Barbara, After What She Said About Madison Prewett in the Finale
We did it — we made it through The Bachelor Season 24 finale on Monday, March 9. But quite frankly, it's been one wild ride and we're ready to get off now because this is madness. Of course, there's still plenty to unravel when After the Final Rose airs on Tuesday, March 10. However, the first episode of The Bachelor finale had everyone going through loops, especially when Peter Weber's mom, Barbara Weber, showed a side of herself fans weren't expecting when she discussed Madison Prewett's intentions.
[Spoiler alert: The Bachelor Season 24, Episode 11.]
What did Peter Weber's mom, Barbara, say about Madison Prewett in 'The Bachelor' finale?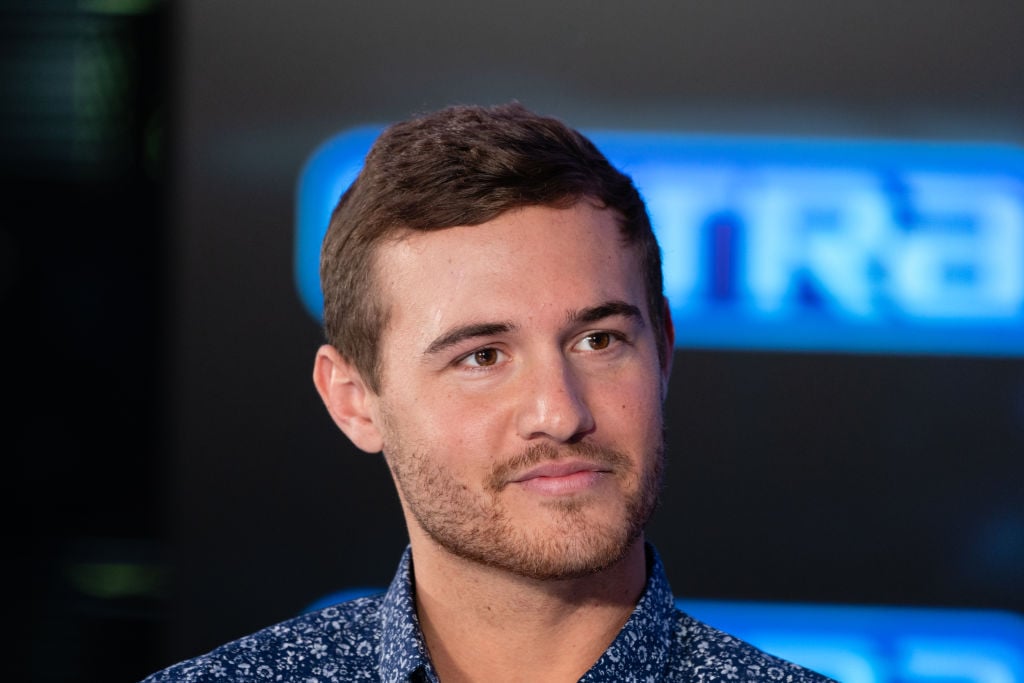 Throughout The Bachelor Season 24, Barbara held a special place in the fandom's heart for her stunning performance in the promos. Essentially, the Weber matriarch was the star of Peter's version of Colton Underwood's infamous fence jump in season 23. However, when we finally arrived at the scene in the finale, the moment took everyone by surprise.
In The Bachelor Season 24, Episode 11 Barbara meets Peter's final two — Madison and Hannah Ann Sluss. Then by the end, Barbara falls in love with Hannah Ann. However, she is concerned with the possibility of Madison wanting to change her son, as the couple's lifestyles don't exactly match up.
As we know, Madison is very religious. Meanwhile, Peter isn't quite at the same level. Remember he's the guy who slept with The Bachelorette's Hannah Brown four times in a windmill. But even so, Madison is honest with Peter's family about her values, noting they are just as valid as Peter's in a relationship. And at the end of the day, she cares for him.
After Madison leaves, Barbara breaks down. She tells Peter that Madison isn't there for him. Then she vouches for Hannah Ann, nothing she can see just how much the model loves him.
"Hannah Ann loves you with all her heart. Don't let her go. Bring her home to us," Barbara says. "We will welcome her with open arms. She's a dream come true. God has placed her there for you, and that's what love stories are made of." And in a confessional, Barbara says, "Madison's a sweet girl, lovely girl. But Hannah Ann is an angel on earth."
Regardless, Peter instantly shuts down his mom's pleas. "You've got to stop doing this," he says. "It's literally destroying me right now." He admits he only wants Madison more than anything.
'The Bachelor' fans are calling Barbara Weber the new villain of the season
After The Bachelor aired Barabara's cries, host Chris Harrison took the time to take a poll. He asked fans whether Barbara had a right to what she said or should have kept her opinions to herself. The live audience seemed split 50/50. However, this wasn't exactly the case on social media. Most fans did not like how Barbara spoke about Madison.
"God placed Hannah Ann there for you, Peter???? But Madi's decisions are because of her faith get the heck outta here, Barb," Bachelor Nation alum, Tia Booth, wrote on Twitter.
"I'm frustrated right now," a fan wrote. "It seems Barbara is judging Madison for voicing her feelings and standards based on her faith. But then Barbara says she's praying the Lord guides Peter…. ???"
Meanwhile, Peter's season of The Bachelor has been called out for the excessive amount of villains in comparison to previous seasons. And now some viewers think the finale claimed another villain — this time in Barbara.
"OMG Peter's mom was the villain the whole time and she was hating on Madison," a fan tweeted.
"Barb is the newest addition to the bachelor villains," another fan wrote alongside photos of Barbara, Chad Johnson, Luke Parker, and Jed Wyatt.
Nevertheless, there were fans who defended some of Barbara's remarks in The Bachelor finale.
"Peter's mom looking out for Peter's peter is everything," Bachelor in Paradise alum, Demi Burnett, wrote on Twitter.
Regardless of how you feel about Barbara's comments about Madison in The Bachelor finale, her emotional plea illustrated how strongly she wants her son to be happy, and ultimately, how this affects Peter moving forward. And when speaking with Variety on March 7, ABC's Head of Alternative Programming, Rob Mills, revealed the significance of the moment.
"He lives with his family, so you'll see family dynamics like we've really never seen in a finale," Mills said. "The meet-the-parents stuff is very real and very different. It's all really riveting, and watching it through that lens, you really see how it informs Peter's decision."
Now we patiently wait for Peter's season of The Bachelor to wrap its finale on Tuesday, March 10. And as Harrison mentioned, we haven't seen the last of Barbara. But will she receive Bachelor in Paradise-level redemption? Stay tuned.
Read more: 'The Bachelor': Did Peter Weber Pick Madison Prewett or Hannah Ann Sluss? The Final Choice Has Everyone in Shock