'The Bachelor': Peter Weber Says He's Moving Out of His Parents' House Soon, So What Does This Mean for the Finale?
'The Bachelor' star Peter Weber discusses his plans to move out of his parents' house and explains why he still lives there now.
At this point, every member of Bachelor Nation knows Peter Weber lives with his parents, Barbara and Peter Sr. But with the premiere of The Bachelor Season 24 on Jan. 6, more viewers are wondering if and when Weber will leave the nest, particularly since the lead's engagement is typically expected in the finale. And now, in recent interviews, Weber revealed he has plans to move out of his parents' house after The Bachelor ends.
Why 'The Bachelor's Peter Weber lives with his parents
Weber has always been open about living with his parents. On Jan. 7, Weber stopped by Jimmy Kimmel Live, where the new bachelor explained why he chooses to live with his family.
"I'm owning it. I think what a lot of people have to realize is I come from a Cuban family," Weber said. "Cuban culture is a little bit different than the American culture. And it's not unusual for a family to live together for a long time."
Then when speaking with Entertainment Tonight in December 2019, the Weber admitted he has brought women home and they seem to get along with his family just fine.
"I've brought girls home and it's not weird," Weber said. "The next morning I'll wake up and the girl is downstairs making breakfast with my mom and they're chatting it up and that's just the way it's been."
Peter Weber says he is moving out of his parents' house soon
Given Weber's close relationship with his parents, The Bachelor fans have been asking whether the 28-year-old plans to remain in the family home once he finds his person. But in the above interview with Entertainment Tonight, Weber was firm about moving out once he got engaged.
"No, no. I will set the record straight. That's not happening," Weber said when asked whether his fiancée will move in with the family.
So how much longer does Weber plan on calling his parents his roommates? During his conversation with Kimmel, Weber shared that he only plans to live with them for "a couple more months."
And then actress Tiffany Haddish, who was another guest star on Jimmy Kimmel Live, interjected, becoming the voice of Bachelor fans across the nation. "Then you're going to move in with her?" Haddish asked. And of course, the "her" being Weber's Bachelor pick.
Unfortunately, Weber didn't exactly answer. The late-night show quickly moved on. But does Weber's decision to move out of his parents' house within the next few months mean anything in regards to The Bachelor finale? Weber has already teased the ending will be unconventional.
Peter Weber thinks 'The Bachelor' finale won't be spoiled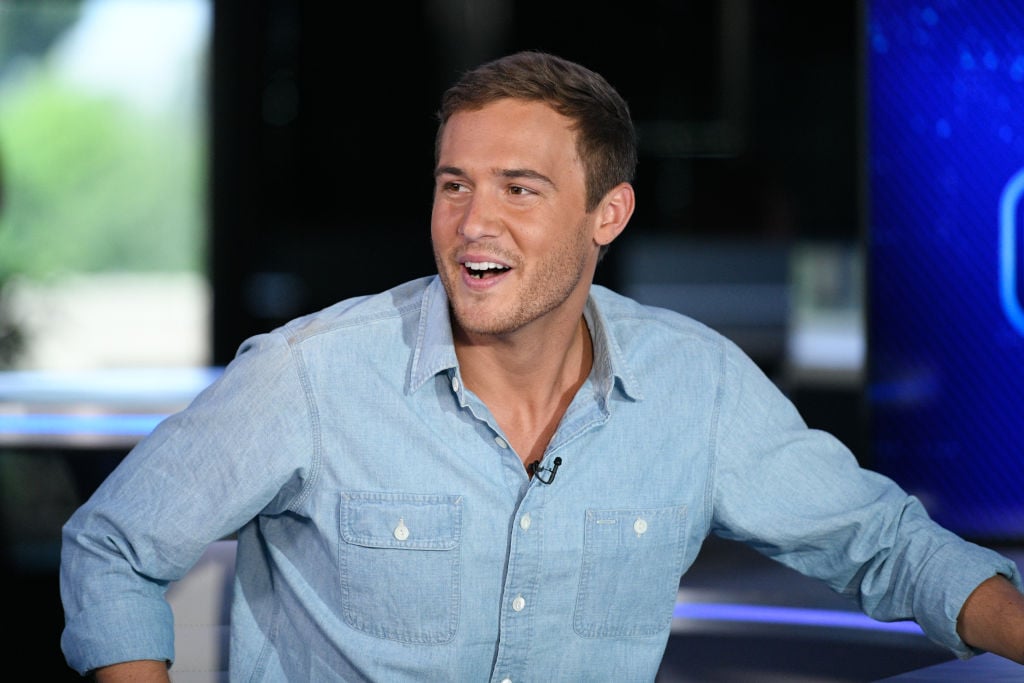 Prior to The Bachelor premiere, Weber teased no one will find out what happens at the end of his season until the finale airs on ABC.
"I am excited for everyone to tune in and have it be the first unspoiled season in a while," Weber told People. "So it's gonna be good."
The 28-year-old also revealed there is a "specific reason" why the finale won't be spoiled when speaking with Entertainment Tonight. And ultimately, the end will be unconventional.
"Obviously I can't say [what it is, but] I feel like this a little bit unique of an ending," Weber said. "I couldn't have predicted that last week was the hardest week of my entire life."
Then in an interview with Access, Weber hinted his season of The Bachelor may not end with a traditional engagement, similarly to recent leads of the franchise.
"I, without a doubt, pave my own way," he said. "Every love story has its own course and its own ending. Mine is definitely unique and really excited and confident that no one's gonna find out the ending. We're going to live this journey with me and that's the way it should be."
Whether Weber is choosing to move out of his parents' house because he is engaged after The Bachelor or he simply wants to spread his wings, the new season will be a wild ride. So buckle up — Monday is coming.
Read more: 'The Bachelor': Hannah Brown's Instagram Post to Peter Weber Will Destroy You After Watching the Premiere