'The Bachelor': Peter Weber Says Madison Prewett Admitted She Should Have Handled Their Fantasy Suite Differently
There was a lot of drama surrounding Peter Weber's fantasy suite with Madison Prewett.
After home towns, Prewett told Weber she'd have a difficult time moving forward if he spent the night with any of the other contestants. When Prewett's fantasy suite date with Weber rolled around, he told her that he had indeed spent the night with both Hannah Ann Sluss and Victoria Fuller (well, he told her he'd been "intimate"). She left in a huff but did show up to the next rose ceremony.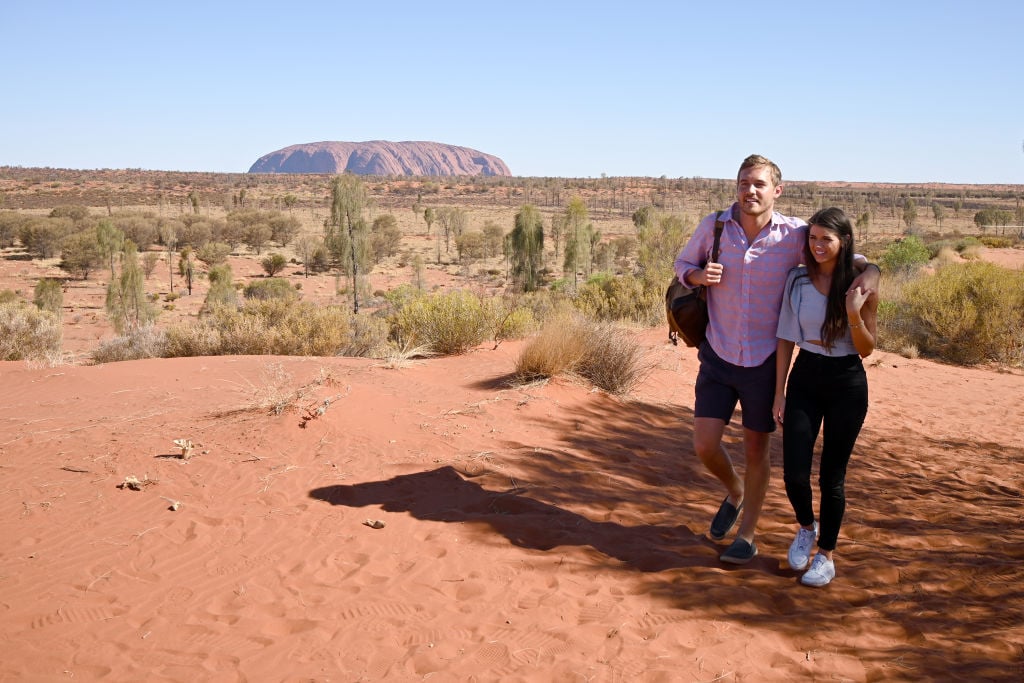 Weber ended his season by proposing to Sluss, but ended their relationship not too long after because he still had feelings for Prewett. The finale ended with Weber and Prewett side by side. Days later, however, they announced that they would not be pursuing a relationship together.
In a recent interview with The Viall Files, Weber explains that he and Prewett spoke all day before coming to the conclusion that they didn't belong together. It was the first time they'd spent together off-camera.
Why Peter Weber and Madison Prewett decided to not be together
"We pretty much spent the entire day together. That was gonna be: 'OK, let's figure this out. Is this something that we can do?'" he said. "That was a really rough day. Super sad. I remember for like six hours we stayed on her bed there. We laughed, we cried, we hugged each other, we said nothing, we talked. It was rough."
"Honestly, we kind of just proved my mom right by the end of it," he concluded.
Ultimately, Weber says he and Prewett didn't work out because their lifestyles are so different. For example, traveling would be difficult for the couple (something Weber's passionate about) because Prewett won't spend the night with anyone until she's married. Which led Weber and Viall to talk about fantasy suites.
Madison Prewett was never going to spend the night with Peter Weber
Weber said Prewett told him that she thinks she should have stayed longer than she did so they could have talked through things.
"We were both such in a weird, crazy headspace that night. I hurt her like no other. I understand her not really wanting to have anything to do with me that night. We've talked about that and she's admitted, 'Yeah, I probably should have at least allowed us to talk for a couple hours and then I could leave and go back to my room or whatever,'" he said.
Viall asked Weber if he hadn't stayed the night with any other contestant, does he think Prewett would have gone into the fantasy suite with him just to talk for a few more hours before retiring to her own room.
"I feel like if everything would have gone the way she needed it to have gone at that dinner, I would have brought out the envelope and read the letter from Chris. I do feel like she would have accepted. You know, that was the first time she told me that she was saving herself for marriage," said Weber. "We would have gone back to the room and, I don't know if it would have been on-camera or not, but she would have told me that she wasn't comfortable fully spending the night."
Read more: 'The Bachelor': Colton Underwood Thanks Cassie Randolph for Taking Care of Him When He Had Coronavirus in Heartfelt Post