'The Bachelor': Peter Weber Says Madison Prewett Realized During Filming She Doesn't 'Need Someone Like Her Dad'
Peter Weber's Bachelor finale ended with him and Madison Prewett seemingly together. But a couple of days later, they announced that they would not be pursuing a relationship together. Their reasoning? They were just too different.
Prewett's received some criticism from fans of the show saying she shouldn't have gone on knowing that Weber was the bachelor. Their priorities and lifestyles are clearly very different.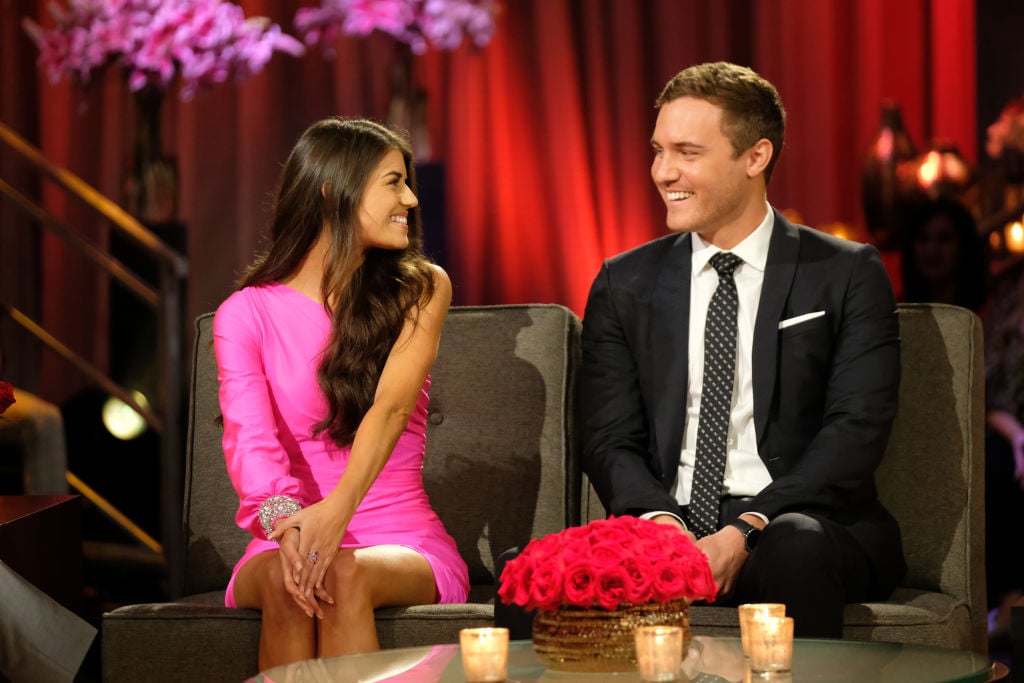 During a recent interview on The Viall Files, former bachelor Nick Viall asked Weber if he thought it was fair that Prewett went on the show.
"Listen, I'll tell you this, I'm thankful that she did. I really am. I'm happy that she did, in the end, even through all this. Everything that I've learned from her and our relationship, I'll forever be grateful for that," he said.
The pilot said that he's "heard that criticism about her" and that the former couple has "talk[ed] about that."
Why Madison Prewett went on 'The Bachelor,' according to Peter Weber
"She wasn't the one who initially signed herself up. She had some family friends who signed herself up. And then, for her, it was like a 'Why not?' kind of situation. 'This seems like a great opportunity. Why not? Maybe this'll work for me. Maybe it couldn't,'" he explained.
Weber said he asked Prewett why she thought they could work given his infamous background. He said she told him that his past didn't guarantee his future. Maybe he could change.
"I remember bringing up that question to her like, 'Listen. You knew the kind of guy that I was. There's no secret of that with the windmill stuff. Why did you feel like this would be a good idea for me specifically?' And she was like, 'I hate when people say that because your past doesn't necessarily define you, what you're gonna be in your future.' These are her words: 'Yeah I can't control what your past was but if it were to just be the two of us in the end, like, I'm OK with that. I didn't need someone that was just like me and had my exact same beliefs,'" he said.
Madison realized being with someone 'different' could be a good thing
Weber says that Prewett told him she'd always wanted to be with someone like her father. But after getting to know Weber, she realized it could be good to be with someone "a little bit different."
"She thought, at first, she wanted someone like her dad that was very strong in his faith. Just someone more like her dad. And what she realized going through the show was that she doesn't need someone like her dad. She is very similar to her dad. And it could actually be good to have someone a little bit different. And she told me she had dated people who were very similar to her and that didn't work out," he said.
Weber says he doesn't know "who the perfect match for Madison is," but he knows their feelings for each other were "real."
"I know what we had in our relationship was real and I know that both of us know that we are not compatible with each other and we're not right for each other. I have 100% clarity in that now. But that doesn't change how we did feel for each other," he said.
Read more: 'The Bachelor': Peter Weber Says Kelley Flanagan Was 'Too Smart Almost for the Show'