'The Bachelor': Peter Weber Wants You to Forget About the Windmill — But It's for the Sweetest Reason
The Bachelor's Peter Weber is ready to dive right back into love — are you? On Jan. 6, the ABC reality series returns with its three-hour premiere. And as per usual, Bachelor Nation is finding out everything they can about the latest bachelor. Admittingly, we don't know much about Weber. He's a pilot and he had sex with The Bachelorette's Hannah Brown in a windmill. However, the 28-year-old wants audiences to know he is so much more than that.
Why Bachelor Nation associates Hannah Brown and Peter Weber with windmills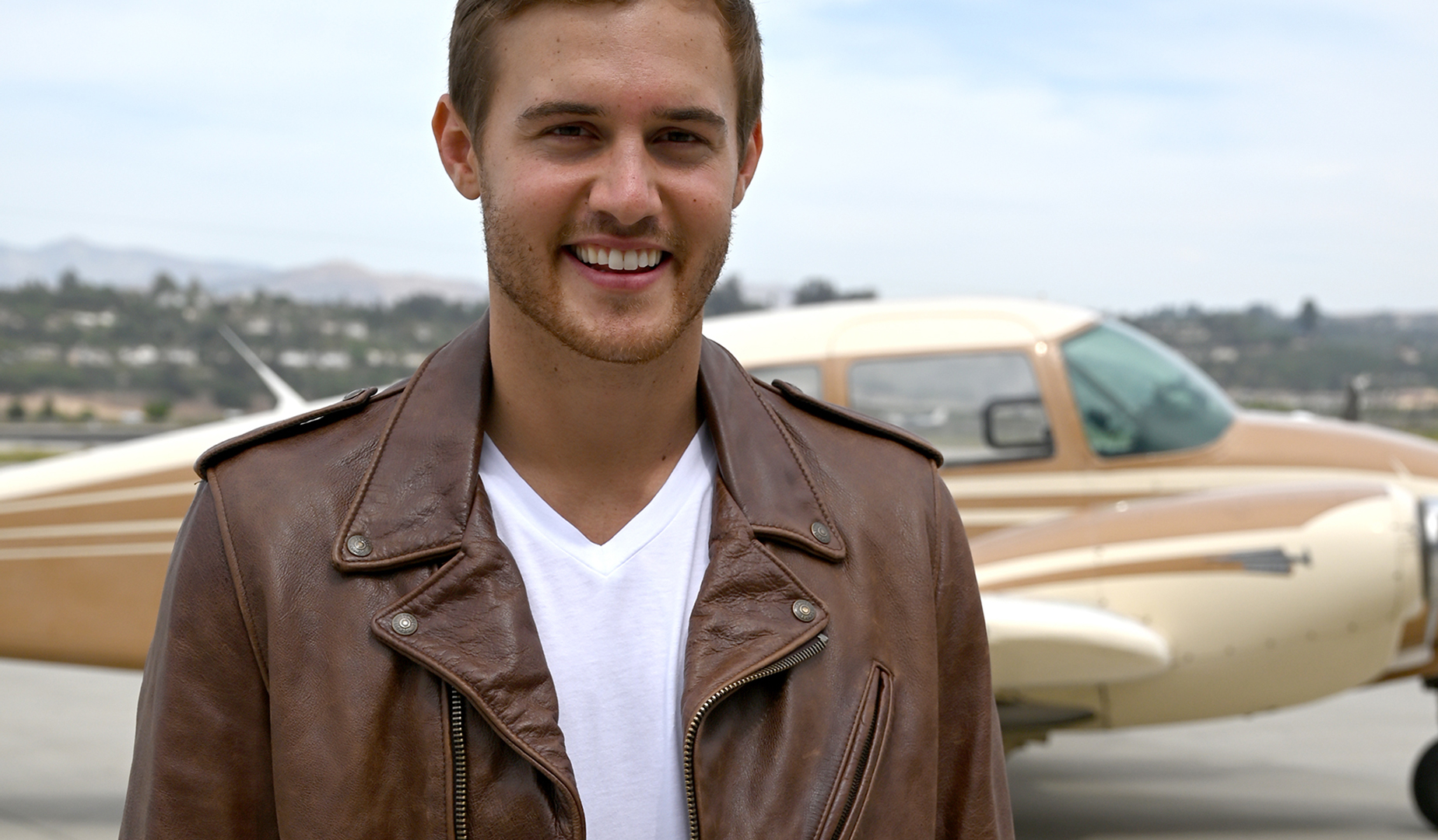 To understand the windmill situation between Weber and Brown, we need to take it back to Luke Parker's dinner during Fantasy Suite week on The Bachelorette. At the time, Parker seemed to slut-shame Brown, questioning her religious beliefs and morals if she had sexual relationships on the reality series. He then threatened to leave the show if Brown had "sex with one or multiple of these guys."
Eventually, Brown proudly revealed she did hook up on The Bachelorette. "I have had sex, and honestly, Jesus still loves me," she said. "And with how you feel, me f*cking in a windmill, you probably want to leave."
Then in a confessional, Brown clarified her statement. "I didn't just go to the Fantasy Suite," she said. "I f*cked in a windmill. And guess what? We did it a second time."
Now, this wasn't the end of the conversation. At The Bachelorette reunion, Brown shared the actual number of times she slept with Weber in the windmill.
"I was a little dishonest about something," Brown told how Chris Harrison. "Since it's out there, and I did say there was something that Peter and I did twice. It was actually four times."
Chris Harrison says Peter Weber's season of 'The Bachelor' will feature a lot of windmills
Following the reunion special, talk about Weber and Brown's windmill hookup died down. Brown moved on to win Dancing With the Stars. Meanwhile, Weber was announced the next bachelor during the Bachelor in Paradise Season 6 finale.
Nevertheless, ABC decided to capitalize on the windmill narrative. And on Nov. 13, The Bachelor released a teaser video hinting at more windmill action during Weber's season. Then when speaking with Good Morning America in mid-December, Harrison admitted Bachelor Nation will have to settle for more windmill references moving forward.
"I'm telling everybody — just get over the fact we're leaning into the windmills, we're leaning into all aviation jokes, whether it's mile-high, turbulence — you're gonna get it all," he said.
That said, during an interview with Access, Harrison explained Weber's season will go deeper than the windmill.
"I think Peter's thing will be steeped in emotion and real-life drama," Harrison said. "It's not something quite as superficial as, say, the windmill or the jumping of the fence. There's something just as dramatic, but it's real-life-based, real-heart-based."
Peter Weber explains why he wants to move forward from the windmill on 'The Bachelor'
Meanwhile, when speaking with People, Weber confessed he wanted to keep his sex life out of his Bachelor narrative.
"A whole part of my life has just been blown up in the public. My private life is my private life is my private life and I don't like that it defines me," Weber said. "I understand that it came out… And I know people have had fun with it and I guess it's a good thing that I've been laid-back and easygoing about it."
He continued: "But there's so much more to me than just a windmill. And I'm ready for that to be left in the past."
But it also seems like Weber has another reason for leaving the windmill story behind him.
"Out of respect for hopefully my future wife that I want to find, we just need to move on," Weber said.
Read more: 'The Bachelor': Did Hannah Brown Just Prove She Doesn't Stay on Peter Weber's Season?