'The Bachelor': Peter Weber's Ex-Girlfriend Said Victoria F. Threatened Her When They Met
Peter Weber's ex-girlfriend Merissa Pence, who was seen during hometown week, says Victoria Fuller threatened her when they first met.
During hometown week of The Bachelor, Peter Weber headed to meet the families of his final four. After a performance of "I Want Crazy" by Hunter Hayes in her hometown of Virginia Beach, Victoria Fuller thought she had sealed the deal with Weber. What she didn't know was one of Weber's ex-girlfriends was waiting around after the show to dish about Fuller's past.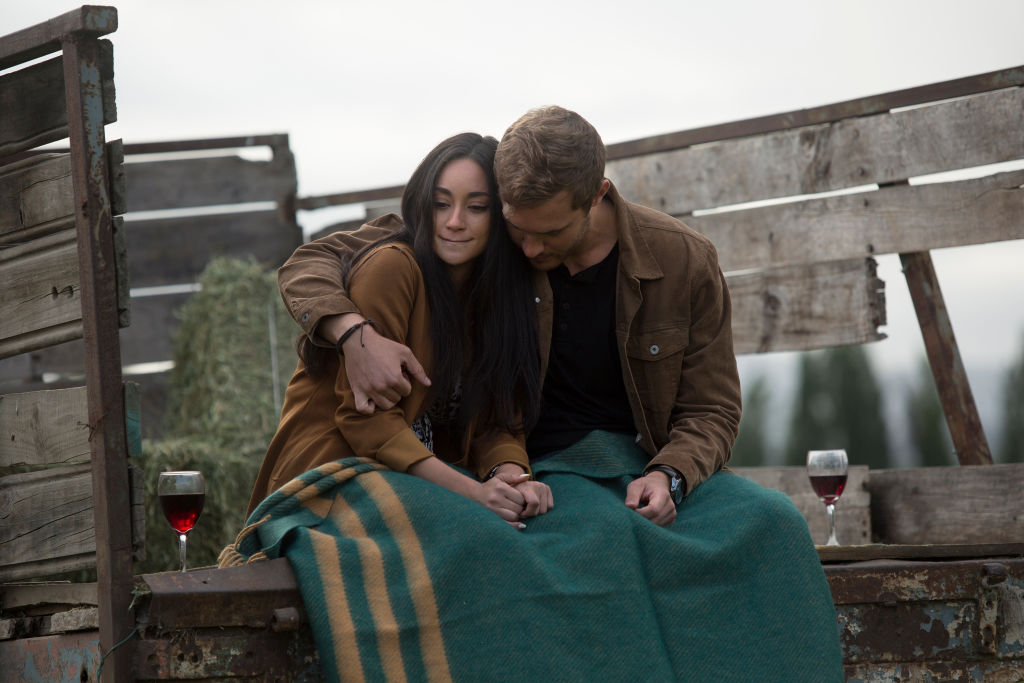 Not only did Bachelor Nation get to meet the families of the final four, but Weber's ex-girlfriend Merissa Pence as well. In an interview with Us Weekly, Pence opened up about her previous relationships, both with Weber and with Fuller, and how Fuller threatened her the very first time they met. 
Who is Merissa Pence?
Pence dated Weber in 2012 for five months. She calls their relationship "…casual," explaining how she would hang out with the Weber family and enjoy lunch and dinner dates with the future bachelor. 
Pence also mentioned in her interview that she and Weber remained friends even after their relationship ended. It wasn't until she and Weber both started seeing other people that they began to disconnect. 
Did Victoria F. threaten Peter's ex-girlfriend? 
During her interview, Pence explained how the first time she met Fuller, "she [Fuller] told me she was going to slash my tires because I was hanging out with one of her ex-boyfriends." 
How does Merissa Pence know Victoria F.?
Pence says she met Fuller through mutual friends years after she dated Weber. She had moved back from Los Angeles to her hometown of Virginia Beach, where Fuller is also a local. Pence explained how "Virginia Beach is a pretty small town," and eventually, she befriended a girl who was best friends with Fuller. 
Despite not being close, Fuller and Pence would continue to run into each other because they shared similar social circles. Pence recalled how "…it just became more of like a forced friendship vs. like … I wouldn't, like, voluntarily go hang out with her."
Pence learns about 'The Bachelor' 
When Pence found out Fuller was going to be on The Bachelor, she said she "…had [a] moment…" explaining that it was "…a little weird…" to know there was a possibility that Fuller could end up with her ex-boyfriend. Despite those feelings, Pence says she never expressed that she did not want Fuller to participate on the show. 
Peter's ex-girlfriend claims fame got to Fuller's head
Before filming started for Pilot Pete's season of The Bachelor, Fuller let her reputation as a contestant on the show dictate her personality, according to Pence. During her interview, Pence recalled being out with Fuller and her questioning the group with "'Do you know who I am?'"
Fuller's attitude "rubbed [Pence] the wrong way" and she expressed to their mutual friend that she didn't want to hang out with Fuller again. When she explained why Pence said Fuller was "'…crazy. She literally has no respect for anybody around her and I just don't want to be associated with that.'"
Victoria F. is not as shy as she let's on
According to Pence, the attitude Fuller has displayed on The Bachelor thus far isn't true to her character at all. Pence believes Fuller thinks "…that the world revolves around her and she's the hottest thing that's ever hit this planet." Referencing the episode where the women had to pillow fight in lingerie, Pence says that while Fuller acted like this "…coy person…" in reality she is "…always the one in the bar wanting attention." 
Fuller has yet to comment on anything that Pence has expressed, but she did take to Instagram to thank Weber for "…always having faith in us & believing in me, even when I would doubt myself along the way ♥️."