'The Bachelor': Are Rachael Kirkconnell and Matt James Still Together or Engaged Now?
The Bachelor Season 25 finale will air on March 15, and all eyes are on Matt James and Rachael Kirkconnell. Many viewers believed the contestant was an early frontrunner. Now, everyone is wondering how the story will end. So are Rachael and Matt still together or engaged now, months after The Bachelor wrapped filming? Here's what spoilers say about what's next.
What happened to Rachael Kirkconnell and Matt James on 'The Bachelor' 2021?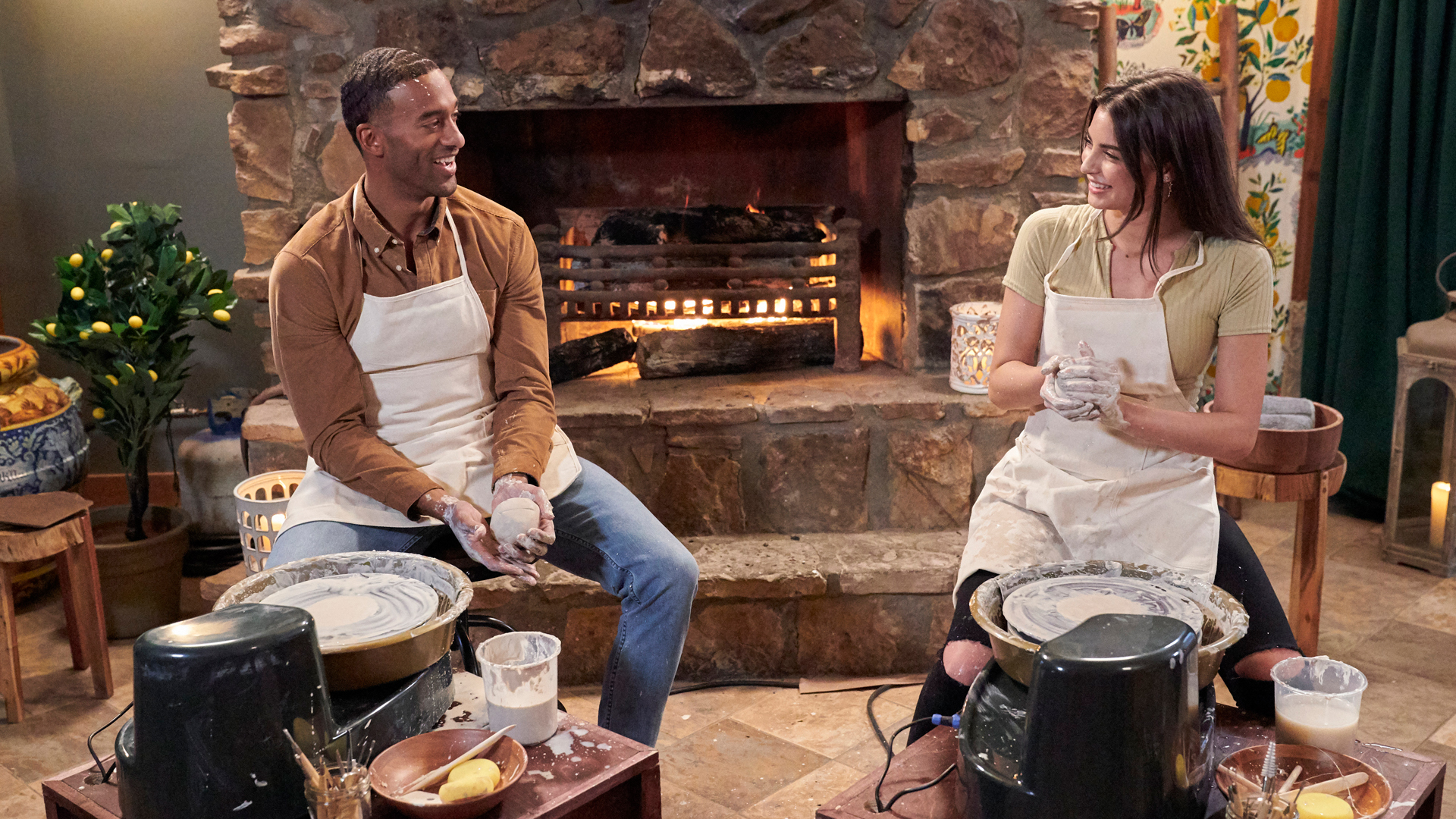 Many Bachelor Nation viewers noticed that Rachael was being depicted as one of the frontrunners of Matt's season. Then during their first one-on-one date, Matt and Rachael revealed they were falling in love with each other.
As The Bachelor Season 25 continued, viewers watched as Matt and Rachael's connection deepened. That said, Rachael seemed uncomfortable about Matt's other relationships, particularly during Fantasy Suite week. But even so, Rachael made it through to the final two alongside Michelle Young.
[Spoiler alert: What happens to Rachael Kirkconnell and Matt James in The Bachelor Season 25 finale.]
Are Rachael Kirkconnell and Matt James still together or engaged by the end of 'The Bachelor' finale?
Now, Bachelor Nation fans must wait and see what happens to Rachael and Matt in the season finale on March 15. But for anyone who can't hold on, franchise blogger Reality Steve shared what happens to Matt and Rachael. 
According to the spoiler king, The Bachelor franchise will try to make it seem like Matt and Rachael won't get together in the finale. The blogger claimed that Matt will cancel his final date with Rachael after breaking things off with Michelle. But eventually, Matt will allegedly choose Rachael as his final pick. 
Meanwhile, Reality Steve claimed that Matt and Rachael do not get engaged in The Bachelor finale. On March 4, the blogger wrote:
Rachael shows up, it's set up like a final rose ceremony, she tells him how much he hurt her but she's not going to leave him because she's in love and you don't run from love when the going gets tough or something like that. Matt tells her that he can't propose to her…BUT…that he loves her and he can't picture his life without her. She accepts the final rose and they leave as a couple. No engagement and no promise ring either. Just an agreement to continue dating essentially.
Will Rachael Kirkconnell and Matt James get back together after 'The Bachelor: After the Final Rose'?
In the March 4 post, Reality Steve updated fans on the status of Rachael and Matt's relationship. The franchise blogger claimed that Matt and Rachael split after spending Valentine's Day weekend together. He also suggested that there is "no chance" for the couple to get back together now.
Meanwhile, Reality Steve wasn't able to confirm why Matt and Rachael broke up. That said, HuffPost reported that the split was caused by Rachael's past racist behavior, which included her attendance at an antebellum plantation-themed fraternity formal in 2018. 
On Feb. 22, Matt also issued a statement in response to Rachael's actions and Chris Harrison's initial response to the controversy during an interview with The Bachelorette's Rachael Lindsay. But ultimately, it seems Matt will have more to say about what has happened when "After the Final Rose" airs on March 15. On Twitter and Instagram, Matt wrote:
The past few weeks have been some of the most challenging of my life, and while there are several episodes left of the season, it is important that I take the time to address the troubling information that has come to light since we wrapped filming, including the incredibly disappointing photos of Rachael Kirkconnell and the interview between Rachel Lindsay and Chris Harrison. … I will continue to process this experience, and you will hear more from me in the end. My greatest prayer is that this is an inflection point that results in real institutional change for the better.
ABC did not return a request for comment about the rumors surrounding Matt James and his contestants by the time of publication.
Update: In The Bachelor finale on March 15, Matt picked Rachael. Then in the "After the Final Rose" special, Matt revealed they are no longer together.
"There's a lot of work that needs to be done," Matt said. "I have to take a step back and allow her to put in that work."