Why 'Bachelor' Fans Think Rachael Kirkconnell Wins Matt James' Season
[Spoiler alert: Potential spoilers about Matt James and Rachael Kirkconnell on The Bachelor 2021.]
We're well into The Bachelor Season 25, which means fans are already scouring the internet for clues about Matt James' winner. Now, viewers believe Rachael Kirkconnell will be James' final rose pick in the season finale — here's why.
Who is Rachael Kirkconnell from 'The Bachelor' Season 25 with Matt James?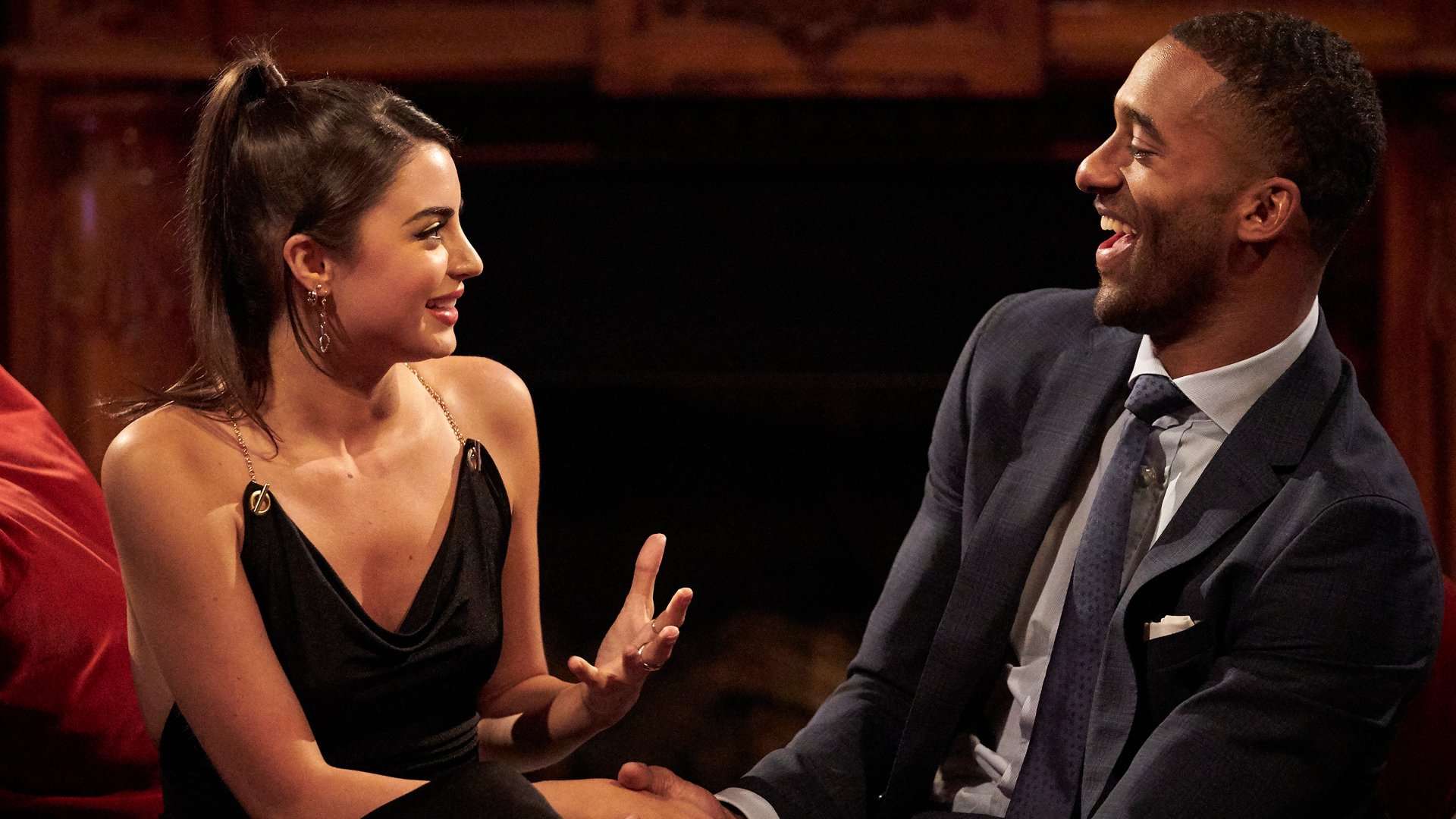 RELATED: 'The Bachelor': Who Is Katie Thurston? Matt James' Contestant Is a Fan-Favorite Pick for 'The Bachelorette'
According to Rachael's Bachelor profile, James' contestant is a 24-year-old graphic designer from Cumming, Georgia. The bio also states the contestant has "never been in love," which is also something James realized about himself during his journey.
"Love to me looked different before I got to Nemacolin because of what I experienced up to that point," James told Entertainment Tonight in January 2021. "And yes, I guess I'd say I haven't experienced love until I got out there."
Now, Rachael hasn't gotten much screen time on The Bachelor Season 25. That said, James' cast member is expected to receive a one-on-one shopping date in the Feb. 1 episode. Meanwhile, Rachael has made headlines within the Bachelor Nation fandom, as she has been accused of racist behavior in the past. 
Bachelor Nation fans predict Rachael Kirkconnell wins Matt James' season on Instagram and Reddit
RELATED: 'The Bachelor': Who Is Michelle Young? Matt James' New Cast Member Could Be the Next Frontrunner
For the first few weeks of The Bachelor Season 25, many fans theorized that James could end up with Rachael in the season finale. The early frontrunner received a solid edit on night one. Then a few viewers noticed that host Chris Harrison posted and tagged an Instagram photo of Rachael from the second group date.
Meanwhile, James recently defended "Queen" Victoria Larson, and called the contestant "hilarious." Victoria also seems close with Rachael on The Bachelor. So, some fans wondered whether James' comments stemmed from Rachael. A fan wrote on Reddit:
In multiple interviews last week Matt said that the girls actually love Victoria and that she was popular in the house. In this weeks episode, Victoria is seen with Rachael multiple times (holding hands, walking together, and sitting together) while isolated from the majority of the women. Maybe Matt thinks she was popular/well liked because Rachael liked her and Rachael is maybe one of the last women standing?
RELATED: 'The Bachelor': Chelsea Vaughn Reveals What Matt James Really Said in the Last Episode
Of course, the Bachelor Nation fan theories gave viewers a new way to look at James' season. But, at the end of January 2021, viewers found a solid clue that likely revealed Rachael as James' winner.
According to Vulture, James' public Spotify activity may have spoiled his season. The lead listened and liked a Spotify playlist called "Night Drive," which was created by Rachael. So, it seems likely James and Rachael are still together after The Bachelor.
[Spoiler alert: Reality Steve's spoilers about who Matt James ends up with on The Bachelor 2021.]
Reality Steve reveals who Matt James picks in 'The Bachelor' Season 25 finale
RELATED: Will 'The Bachelor' Finale Include Matt James' 'After the Final Rose' Special?
While Bachelor Nation's sleuthing skills are seriously impressive, some viewers may also turn to franchise spoiler king, Reality Steve (Steve Carbone). In January 2021, the blogger revealed James' final five will include Rachael, Serena Pitt, Bri Springs, Michelle Young, and Abigail Heringer. That said, James allegedly picks Rachael over Michelle, who he sends home ahead of the final rose ceremony.
Meanwhile, Reality Steve was unable to confirm whether James and Rachael got engaged on The Bachelor. But, the blogger claimed the couple is still together.
"Matt chose Rachael and is still with her," Reality Steve wrote. "I do not know if they're engaged or not."
Despite all the theories and predictions about James' ending on The Bachelor, fans will have to wait and see what actually unfolds on screen. But, according to James, he's a "refined man" after his finale.
"My biggest takeaway was just… being comfortable, having uncomfortable conversations, and being comfortable having them," James said on Rachel Lindsay and Becca Kufrin's Bachelor Happy Hour podcast. "I'm trying to be a better communicator. It's something I've struggled with in the past. … Listen, I'm a refined man."
The Bachelor Season 25 with Matt James airs Monday nights on ABC.