'The Bachelor': How Rachel Lindsay Hopes Fans Can Spark Change Within the Franchise
'The Bachelorette' star Rachel Lindsay discusses diversity and race issues within 'The Bachelor' franchise and how fans can help moving forward.
Everyone is deserving of love. So why is The Bachelor franchise — with the premise of a fairy tale romance — unable to deliver diversity? For years, fans have been pleading for better representation. And yet, there has only been one black lead — Rachel Lindsay — in 40 seasons of The Bachelor and The Bachelorette. But now, as Bachelor Nation continues to examine the franchise and the fandom itself, Lindsay is offering ways viewers can help advocate for better diversity moving forward.
Why Rachel Lindsay feels conflicted about 'The Bachelor' franchise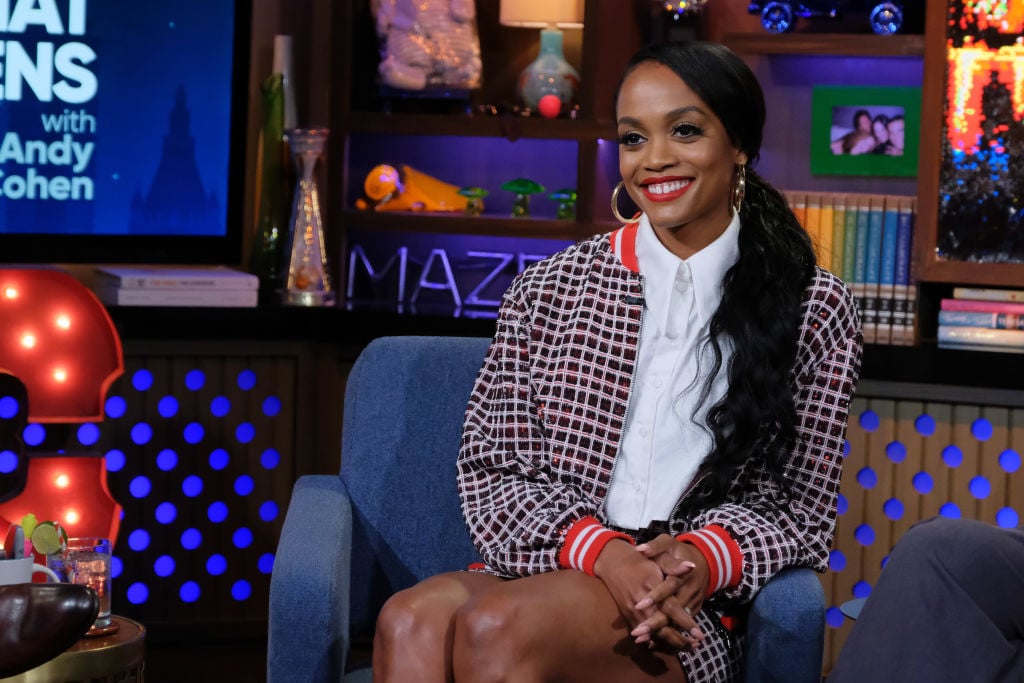 In The Ringer's Bachelor Party podcast published on June 4, Lindsay discussed the franchise's issues with diversity. 
"We're in such a crazy time because people — and by people, I mean non-black people — are starting to recognize things we've been screaming about for decades, centuries even. And I'm a part of that," Lindsay said. "I wake up and I have these conversations with friends and Bryan [Abasolo]. I talk about how I am conflicted being part of a franchise that needs systemic change."
She continued, "They're part of the problem. There's no way to talk around that. You have to speak directly to it. I am affiliated with this franchise, which means I'm representative of it."
Lindsay then shared she feels she could have spoken out more about the issues. But even so, the weight of that is more than one person should ever be expected to handle.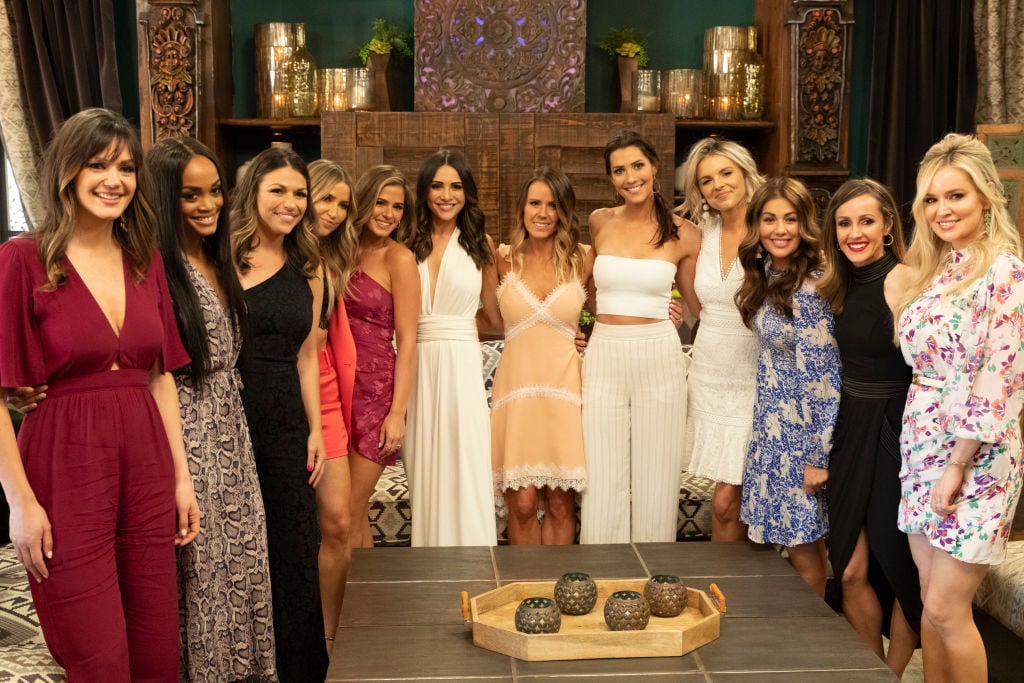 "In some ways, I feel like my silence has been complicit. And I've been a little bit a part of the problem," she said. "We all know I'm extremely vocal, but there are certain things I can speak more towards. And there are things I sometimes act like it's not happening, and it is. I can only say so much and it can't just be me."
Nevertheless, if things don't start changing soon, Lindsay revealed she won't be able to continue being associated with The Bachelor franchise. She said:
I am very conflicted moving forward with The Bachelor franchise if I don't see some sort of change. At this point, the franchise is seeing what's happening — the higher-ups. How do you not feel like you're contributing to it? How do you not feel like, "OK, the whole world is watching. We need to change something."  It shouldn't have taken this to push you to do that. But you can't look at what's happening and not think, "We have to do something as well."
Lindsay later added, "I can't continue if I don't see some sort of change."
Rachel Lindsay offers a way 'The Bachelor' fans can help
So how can The Bachelor tackle its problem with diversity? During the interview with the Bachelor Party podcast, Lindsay acknowledged the influence of viewers on the show. The former bachelorette admits her first reaction is to tell fans to stop watching. But she knows this would lead to job loss.
"My initial reaction would be like, 'Don't watch it. Boycott it.' But knowing the people behind the camera, I know there are families that depend on the show," Lindsay said. "There are good people behind the camera who have been working on this show for over a decade. So I don't want to put people out of work. I don't want people to be out of a job."
Nevertheless, there are other ways for Bachelor Nation fans to get involved if they want to see progress within the franchise.
"As a viewer, if you aren't satisfied with what you're seeing, you need to be vocal and you need to speak out about it," Lindsay said. "If you want something different, then demand a change. Use your voice. I think the viewers could really make a huge impact by doing that."
She continued, "On the other end, don't let it live in a Reddit circle. Don't let it live in your friend group or even in this podcast discussion. Now is the time for doing this."
Rachel Lindsay discusses how 'The Bachelor' franchise can achieve better diversity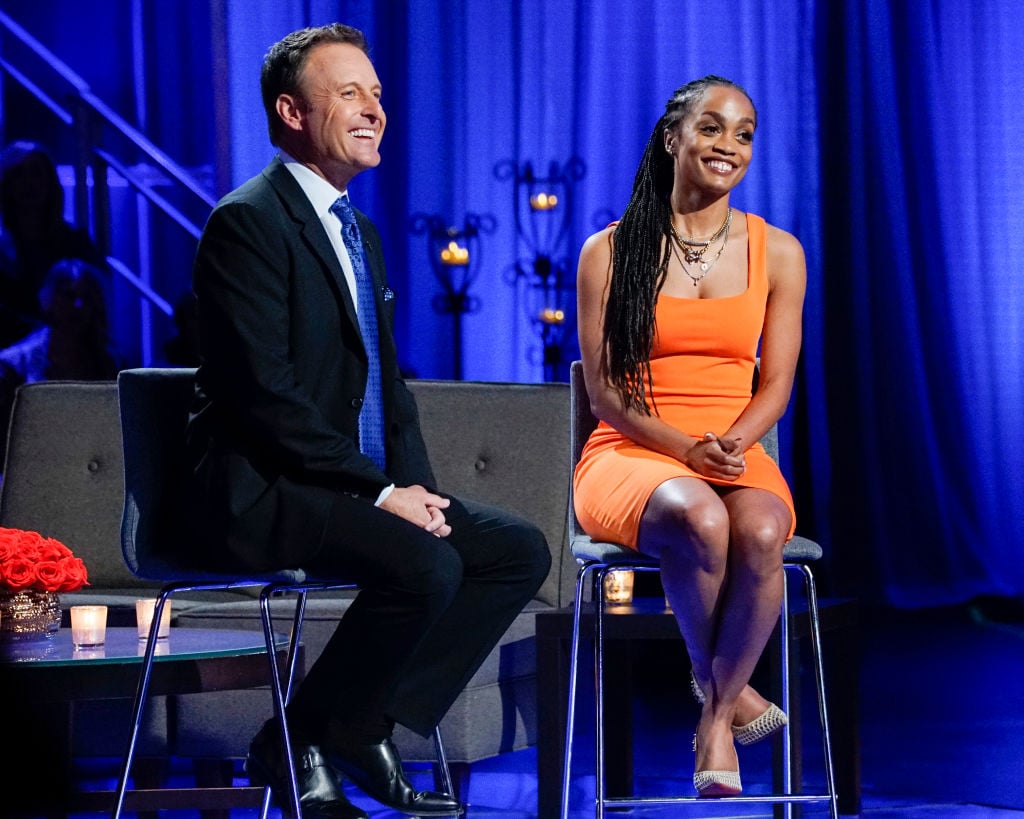 Still speaking with the Bachelor Party podcast, Lindsay pointed out we've already seen the franchise disregard fan input. The Bachelor Nation fandom overwhelmingly supported Mike Johnson to become the first black bachelor. However, the part went to Peter Weber. 
Meanwhile, Lindsay noted The Bachelor franchise has the power to do whatever they want, from casting to creating a narrative. For example, Kristian Haggerty went on Bachelor in Paradise Season 6, despite never appearing in the franchise before. Then Hannah Brown finished seventh on Colton Underwood's season and turned into one of the most popular bachelorettes on social media. 
Lindsay also shared the choice not to pick a black bachelor reflects our society, particularly because the show is so popular.  
"It is intersected in culture and society that the running joke is, 'Oh, black people don't go far on the show.' So it is part of the problem, even if it is a small part," Lindsay said. "It still perpetuates this thinking that it's OK to not put black people on a certain level in your franchise."
Now, Lindsay wants The Bachelor franchise to take action to better represent the community. And it's more than just casting a black bachelor for season 25.
"Don't just try to slap a band-aid on it by giving us a black bachelor," Lindsay said. "Because then you're like, 'OK, we did it, we heard you.' It shouldn't have taken this point to get to a black bachelor."
Lindsay proposed The Bachelor franchise should begin casting leads who are genuinely excited to date different people, noting both she and Nick Viall were open to relationships outside of their race.
"Start picking people who actually want to date all sorts of people," Lindsay said. "Start picking people who know how they are, know who they want, and are open-minded about the type of relationship they can have at the end of the show."
Lindsay also questioned why The Bachelor team wants to continue casting people who aren't open to all types of relationships. And ultimately, it comes down to the audience.
"There's absolutely no excuse other than you want to play into an audience that you feel like is receptive to a certain lead that looks a certain way," Lindsay said. "That's point-blank, period, what it is. It's a business, it's money. And you're playing into that."
Thus, Lindsay hopes The Bachelor franchise will stop catering to audiences who solely want to see white bachelors and bachelorettes on screen. 
"If you're continuing to push out the same product every single season, then you're going to continue to have the audience you have at this point, which I think the franchise should be embarrassed about," Lindsay said.
But in the meantime, Lindsay stated The Bachelor franchise should recognize they've been part of the problem and stop avoiding difficult conversations about race. 
"I think they need to come out with a statement saying they are part of the problem and they're going to do better," Lindsay said. "And stop hiding racial issues under the rug." The former bachelorette then pointed out she wasn't allowed to discuss Victoria Fuller on her podcast and the franchise never made a statement about Brown singing the N-word. 
"Make your contestants of color feel like you have their back and feel appreciated. Because we don't," Lindsay said. 
Check out Showbiz Cheat Sheet on Facebook!