'The Bachelor': Is Raven Gates Married or Engaged Now?
A relationship update on 'The Bachelor' Season 21 star Raven Gates, including whether or not she is engaged or married to Adam Gottschalk now in 2020.
The Bachelor: The Greatest Seasons — Ever! will recap Nick Viall's journey on Monday, Aug. 31. So naturally, fans are preparing themselves to see some familiar faces, including Viall's runner-up, Raven Gates. The Arkansas native made a splash on viewers, even landing on Bachelor in Paradise Season 4. But is Gates married or engaged after leaving the franchise? Here's an update on the former reality star now.
Nick Viall picked Vanessa Grimaldi over Raven Gates on 'The Bachelor'
In The Bachelor Season 21 finale, Gates was left brokenhearted after Viall picked Vanessa Grimaldi. At the time, Gates poured her heart out to the bachelor. But Viall wasn't in love with her. 
"My heart's somewhere else," Viall said. "I'm just torn up inside letting you go. I feel like I've been so selfish trying to figure out where my heart is at. And you've been so selfless allowing me to do that.  I'm sorry."
Then at the After the Final Rose reunion, Gates told Viall she was surprised about the outcome. But she was still happy for her ex.
"I'm really happy for you," Gates said. "I want you to know that I want the world for you. Just because it wasn't me doesn't mean I wish any ill will in your relationship. That's just not in my heart. But I'm really happy that you found your happy ending and that you weren't rejected."
Raven Gates is engaged to Adam Gottschalk
While Gates didn't get engaged to Viall, she still found her perfect match within the ABC reality franchise. During Bachelor in Paradise Season 4, Gates met and fell in love with Adam Gottschalk, who originally appeared on Rachel Lindsay's season of The Bachelorette. The couple got engaged on May 31, 2019.
"I'm keeping you forever and for always," Gates wrote on Instagram. "We will be together all of our days. Wanna wake up every morning to your sweet face…Always."
Then in a post of his own, Gottschalk wrote, "5.31.19 #Engaged."
When will Raven Gates and Adam Gottschalk get married?
Now, it's been over a year since Gates and Gottschalk got engaged. The couple planned to get married in 2020. But the coronavirus (COVID-19) pandemic postponed their plans four times.
"Anyone who is a bride right now, I feel for," Gates said on the What a Girl Wants podcast, per E! News. "I'm also a bride, and I have postponed my wedding not once, not twice, but three times. And you know what? We even had to change a fourth date. But we didn't even send invitations out for that."
The BIP star added, "We had this master grand plan that we were going to get married in May, that we were going to travel the world this summer. And when fall hits, we were going to start a family."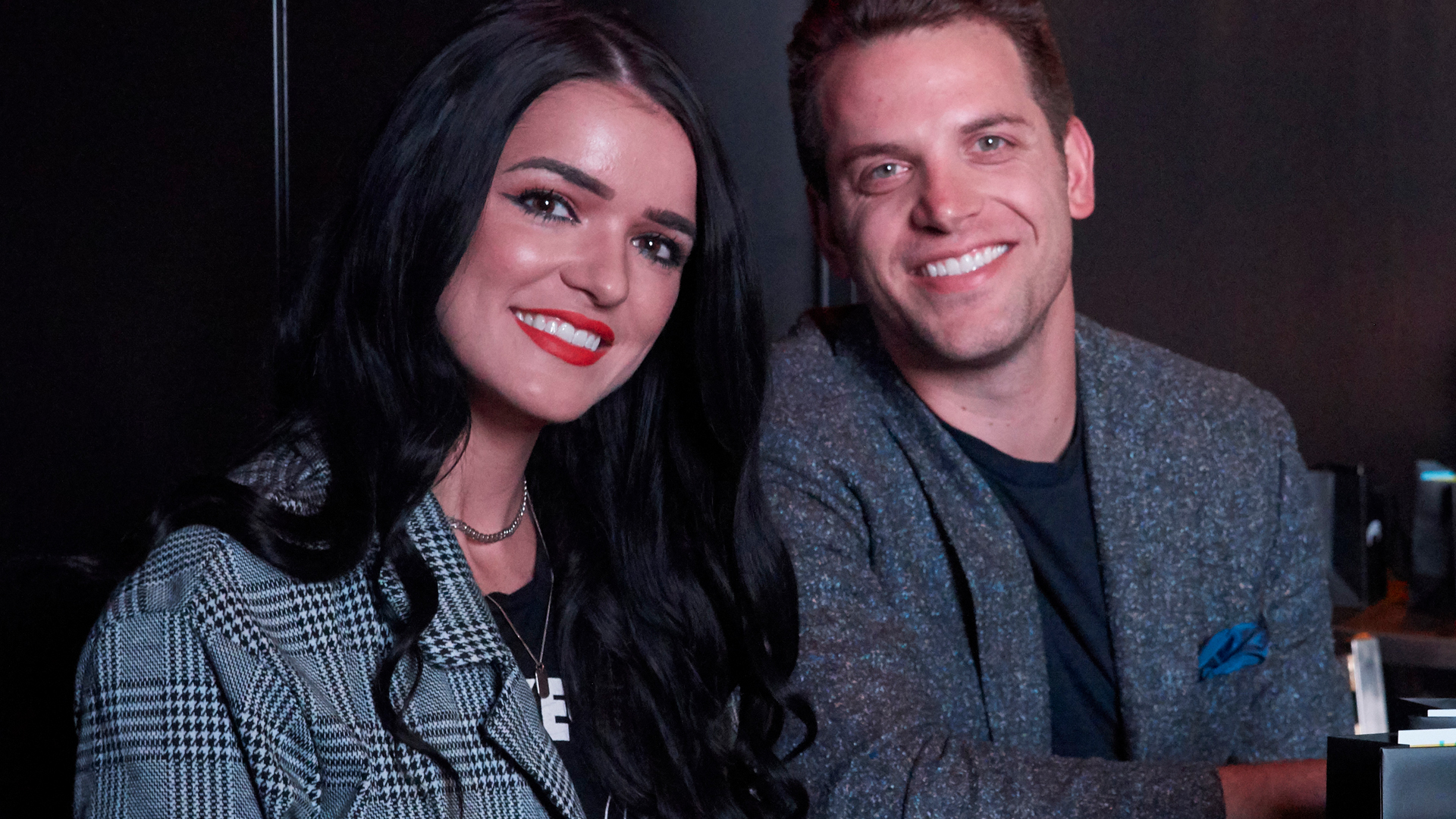 Then when speaking with Us Weekly, Gates suggested they might elope if things don't get back to normal soon. 
"I told Adam by December of this year, if there is no end in sight, we're just going to elope and get married by ourselves. In our house," she said. "And if there is a light at the end of the tunnel by December, then we'll schedule this wedding for the fourth time."
Meanwhile, it seems Gates and Gottschalk are definitely ready to start a family together.
"I have baby fever, but Adam has extreme baby fever. He is ready," Gates said.
Check out Showbiz Cheat Sheet on Facebook!