'The Bachelor': Did Serena Pitt and Matt James Get Back Together? The Contestant's Instagram Teases Life After 'Women Tell All'
When The Bachelor Season 25 dropped the "Women Tell All" promo trailer the franchise hinted that there was unfinished business between Serena Pitt and Matt James. Of course, there's still a finale coming up in a few weeks. But did Serena P. and Matt get back together after The Bachelor wrapped filming? Serena P.'s recent Instagram post hints how she's doing now.
What happened to Serena Pitt (Serena P.) and Matt James on 'The Bachelor' 2021?
Throughout The Bachelor Season 25, fans wondered whether Serena P. and Matt would end up together. Serena P. left Matt smitten when she received an early one-on-one date. Then after their connection deepend, the contestant became the only cast member to receive a second one-on-one date. So viewers weren't surprised when Serena P. made it through to Hometowns.
That said, Serena P. realized that Matt wasn't her person after he met her family. So she decided to self-eliminate. The lead admitted he felt "something was off" during his contestant's Hometown. But in the end, Matt just wanted what was best for Serena P. 
"I don't know. It sucks to hear that because I just want what's best for you. And if that's not going to be me, I can't make you happy and be all those things for you, then that stinks," Matt said.
Then when Serena P. revealed she was "emotionally torn up" about their relationship, Matt wrapped up the conversation. "You don't have to say or do any more," he said.
Even so, both Serena P. and Matt seemed unsatisfied with their breakup on The Bachelor. "That honestly just sucked. It just happened so fast, and it just felt like I talked and then it was over. I was walking him out," Serena P. told producers in tears. "It's just hitting me that it's the last time I'm gonna see him."
Meanwhile, Matt broke down in a separate confessional with producers. "I'm just disappointed," he said. "That's not how I saw our journey ending. That was tough. The easy thing to do when I was talking to Serena was run. And that's what I wanted to do because that's what I've seen my whole life, is just to run from difficult conversations. But nothing gets resolved."
Serena P. opens up about leaving 'The Bachelor' and Matt James on Instagram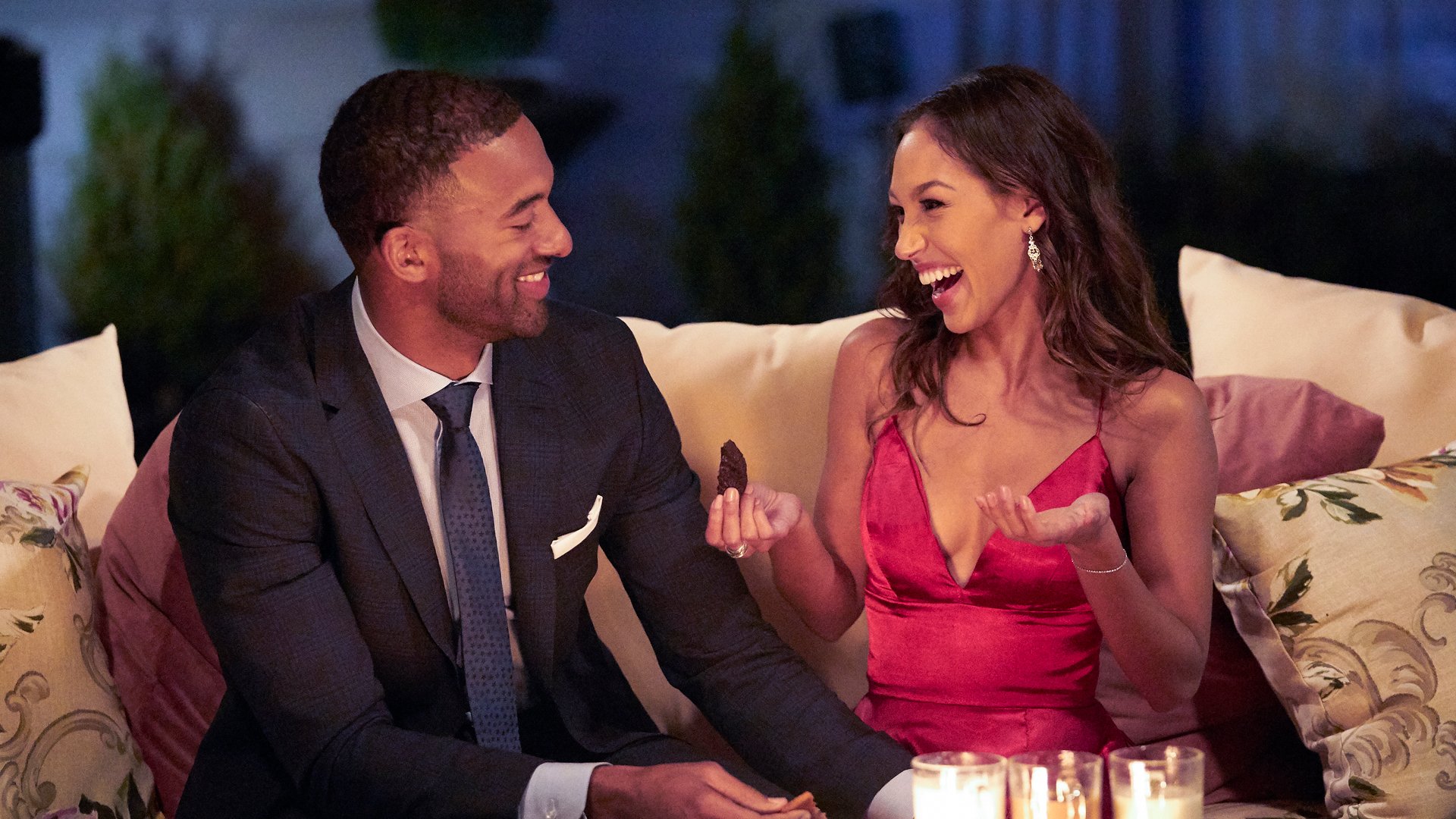 After Serena P. and Matt split in The Bachelor Season 25 Episode 9, ABC released the promo trailer for "Women Tell All." The teaser included all the drama during the cast reunion in the next episode. Then the preview insinuated that Serena P. could still have feelings for Matt. 
"I care about him, still, so much," Serena P. said.
Then Chris Harrison questioned whether Serena P. thought she "made the wrong call" with Matt. Now, Bachelor Nation viewers must wait and see what happens to the exes. But on Feb. 23, Serena P. shared an update on Instagram. And while the contestant noted that she didn't find love with Matt, she is grateful for the experience now.
"While my time on The Bachelor has come to an end the memories I made will last a lifetime," Serena P. wrote on Instagram. "Matt and I inevitably went our separate ways but our relationship was something very special and I will forever be grateful for the time we spent together and the moments we shared. Though I did not find love I'm leaving this experience with a full heart."
She continued, "I have gained a greater sense of self, confidence, and incredible friendships with so many strong women. Thank you to everyone that supported me this season! Every kind word means more than you know and I am proud to have shared my journey with you all. I'm one lucky girl."
[Spoiler alert: This article contains spoilers about who Matt James ends up with on The Bachelor Season 25.]
Did Serena P. and Matt James end up together after 'The Bachelor'?
Whatever happens when Serena P. and Matt reunite on The Bachelor Season 25 "Women Tell All," it doesn't look like the couple ended up together. Back in January 2021, Bachelor Nation spoiler guru Reality Steve claimed Matt picked Rachael Kirkconnell over Michelle Young in the finale. 
That said, it's likely the current bachelor is single now. In February, Reality Steve shared an update with Bachelor Nation. The blogger claimed Matt and Rachael went their separate ways. HuffPost also reported that the couple split after Rachael's past racist actions emerged. Meanwhile, Matt recently hinted that he will open up about the situation during The Bachelor finale.