'The Bachelor' Spoilers: Reality Steve Updates Matt James' Final Pick After the 2021 Finale
The Bachelor Season 25 fans were shocked when franchise blogger Reality Steve shared spoilers about Matt James' final pick in the finale. Now, the spoiler guru has a major update about the couple's current relationship status. But will Matt get his happy ending with his winner? Here's what to expect moving forward.
[Spoiler alert: This article contains potential spoilers about The Bachelor 2021 finale and what happens to Matt James after filming ends.]
Reality Steve claims Rachael Kirkconnell was Matt James' final pick in 'The Bachelor' 2021 finale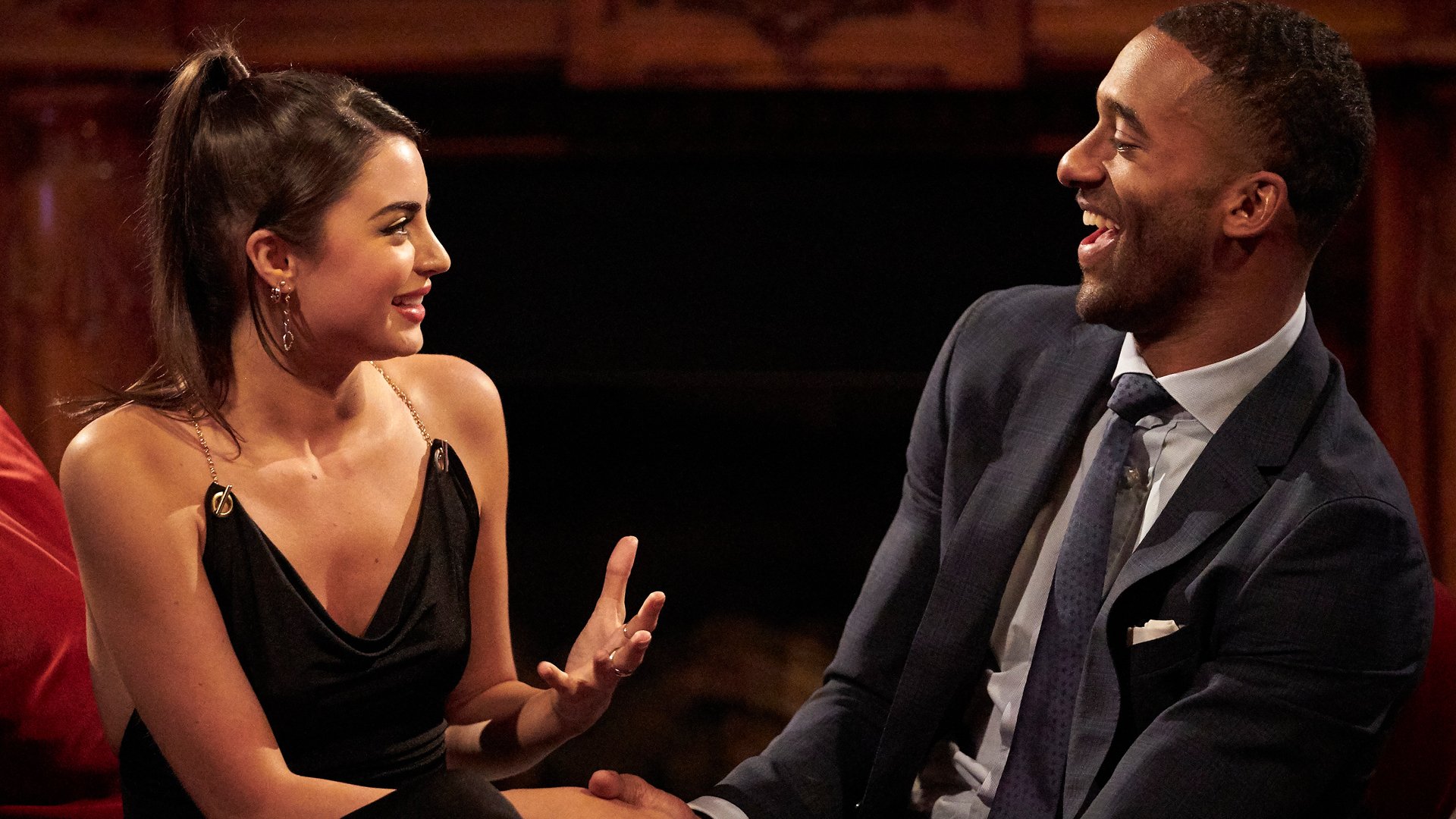 RELATED: Will 'The Bachelor' Finale Include Matt James' 'After the Final Rose' Special?
On Jan. 21, Reality Steve claimed that Serena Pitt, Bri Springs, Michelle Young, and Rachael Kirkconnell would become Matt's final four on The Bachelor Season 25. The blogger also detailed the elimination order.
According to Reality Steve, Serena P. is expected to leave after Hometowns. Then Bri will be eliminated after overnights, leaving Rachael and Michelle as the final two.
Meanwhile, Reality Steve shared another update about The Bachelor Season 25 finale. The blogger claimed that Matt will send Michelle home early. Then during the final rose ceremony, Matt picks Rachael as his winner. However, he doesn't propose and there wasn't an engagement. Reality Steve also speculated that Matt and Rachael were still together after filming the finale. But now, things have changed.
Matt James addresses Chris Harrison and Rachael Kirkconnell in a post on Instagram and Twitter
RELATED: 'The Bachelor': Matt James Is a 'Refined Man' After His Finale
At the start of The Bachelor Season 25, multiple allegations against Rachael emerged online. The accusations detailed the contestant's past racist behavior, which included her attendance at an "Old South" antebellum-themed party in 2018. Meanwhile, host Chris Harrison defended Rachael's photos in an interview with The Bachelorette's Rachel Lindsay.
On Feb. 22, Matt addressed the two controversies in a post on Instagram and Twitter. The current lead acknowledged the ongoing issues within The Bachelor franchise, calling for "real and institutional change" moving forward. He also shared how he was feeling about the situation. That said, Matt hinted that he had more to say after the upcoming Bachelor finale. Matt wrote:
The past few weeks have been some of the most challenging of my life, and while there are several episodes left of the season, it is important that I take the time to address the troubling information that has come to light since we wrapped filming, including the incredibly disappointing photos of Rachael Kirkconnell and the interview between Rachel Lindsay and Chris Harrison. The reality is that I'm learning about these situations in real time, and it has been devastating and heartbreaking to put it bluntly. … It has also pushed me to reevaluate and process what my experience on The Bachelor represents, not just for me, but for all of the contestants of color, especially the Black contestants of this season and seasons past, and for you, the viewers at home. I will continue to process this experience, and you will hear more from me in the end.
Why did Rachael Kirkconnell and Matt James break up after 'The Bachelor' finale?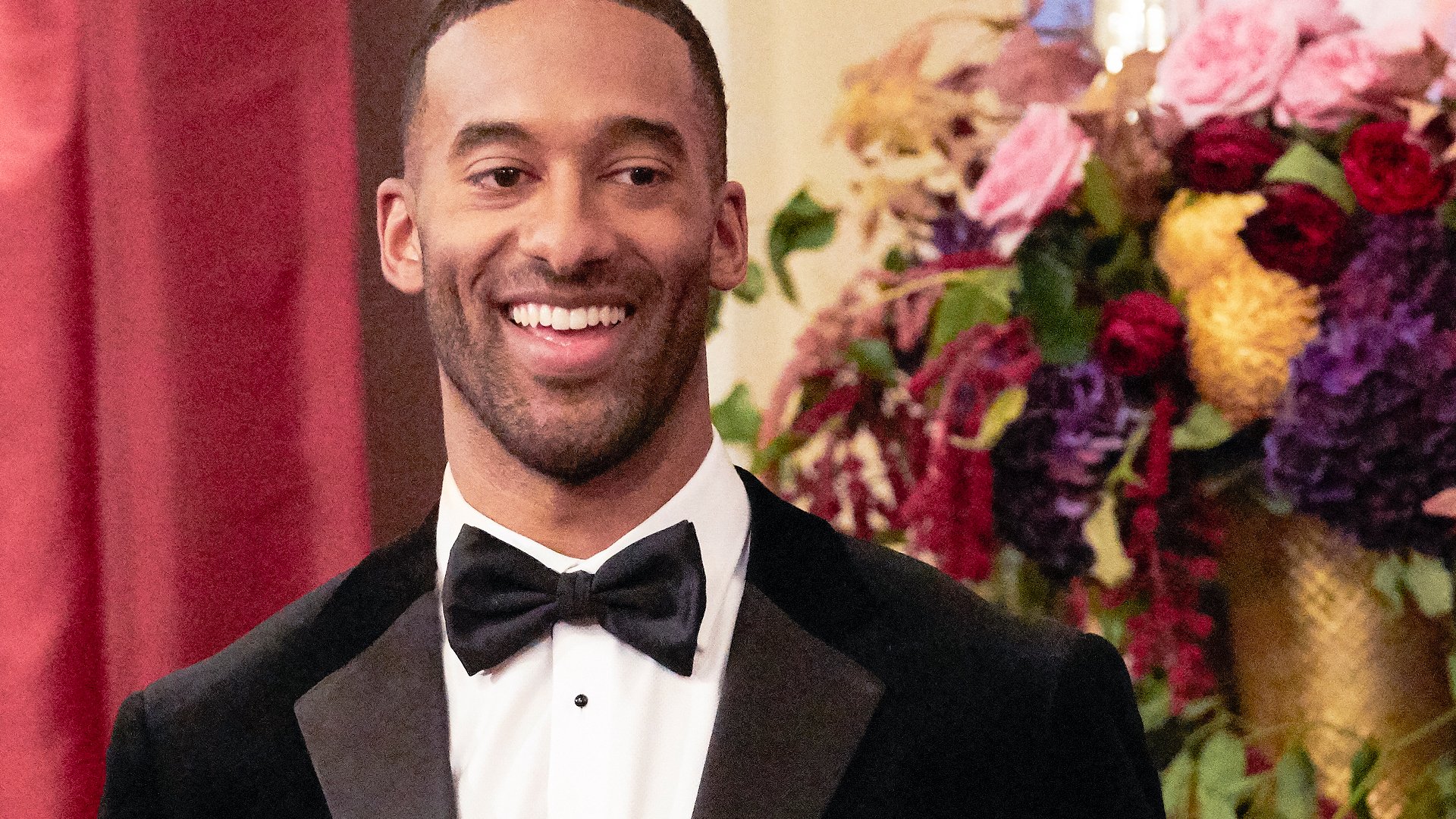 RELATED: 'The Bachelorette': When Will Zac Clark and Tayshia Adams Get Married? The Reality Stars Teased Their Wedding Plans
Following Matt's statement about Rachael's photos, many Bachelor Nation fans privy to Reality Steve's spoilers wondered whether the couple broke up. Then on Feb. 22, HuffPost reported that Matt and Rachael are no longer together. The publication also claimed the breakup was a result of the "recent revelations" of the antebellum-themed party and Rachael's past racist behavior on social media.
Meanwhile, Reality Steve shared an update with Bachelor Nation fans about Matt's final pick.
"Not that Matt's statement wasn't pretty clear itself, but I can confirm that Matt and Rachael have broken up," Reality Steve wrote on Twitter.
While Reality Steve claims Rachael wins Matt's season of The Bachelor, it seems the couple doesn't end up together. But as always, fans will just have to wait and see what happens as it unfolds. ABC hasn't confirmed anything about Matt's ending. So stay tuned.
The Bachelor Season 25 finale will be released in March 2021.