'The Bachelor': When Is the 'Women Tell All' in 2020? Peter Weber's Cast Reunion Will Air Soon After Filming in February
There are two types of Bachelor Nation fans — the ones who are dreading Peter Weber's "Women Tell All" ("WTA") episode because of all the petty drama that's bound to resurface and the ones who are excited to watch the dumpster fire erupt before their eyes. As always, the 24th season has had its fair share of mess. But the conflicts among the women also seemed even more malicious and catty than years before. So whether you're trying to avoid the special or you're ready to feast, when is The Bachelor "Women Tell All" in 2020? Weber's cast just finished filming their reunion, and the episode will air on ABC sooner than you think.
When was Peter Weber's 'Women Tell All' filmed?
On Feb. 12, Bachelor franchise blogger, Reality Steve, revealed Weber's "Women Tell All" special would be filmed on Friday, Feb. 21, 2020. Then as the date approached, multiple contestants teased the special on social media.
"Doing a little reading before Women Tell All. This one's called 'The Facts Speak for Themselves,'" Savannah Mullins wrote on Instagram on Feb. 13.
Meanwhile, on Feb. 19, Alayah Benavidez implied the "WTA" taping was near. "It's almost time for Women Tell All," the former Miss Texas USA wrote on Instagram. "To quote everyone's favorite pilot @pilot_pete 'LETS GOOOO!!'"
Merely three days later, Alayah hinted the 2020 "Women Tell All" wrapped filming, as she thanked her friends for their support during the taping.
"There is nothing better than this girl gang of the most wonderfully supportive friends a girl can ask for. They flew half way across the country to support me at Women Tell All and explore LA together," she wrote on Feb. 22. "Thankful for all of the laughs, love and snuggles."
'The Bachelor' Season 24 'Women Tell All' air date, time, and length
Colton Underwood's "Women Tell All" was filmed on Feb. 22, 2019, and aired on March 5. Now, it seems Weber's season will follow the same timeline. According to The Futon Critic, the "Women Tell All" for Weber's season of The Bachelor will air Monday, March 2.
The special will also start at 8 p.m. EST and have a runtime of two hours, ending at 10 p.m. EST. So hold on tight. This reunion is going to be a long one.
[Spoiler alert: The Bachelor Season 24, Episode 9 and "Women Tell All" special.]
Bachelor Nation's Reality Steve shares spoilers for the 2020 'Women Tell All'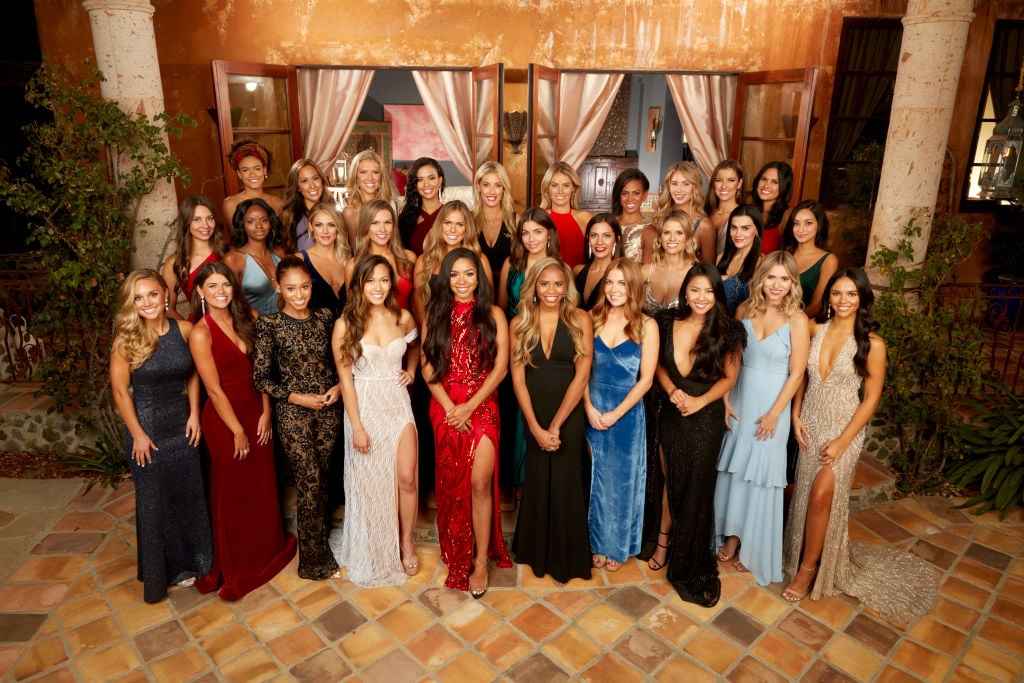 On Feb. 22, Reality Steve was kind enough to share some spoilers for The Bachelor Week 9 episode on Feb. 24 and Weber's "Women Tell All" special set for March 2. In a thread on Twitter, the blogger revealed Victoria Fuller goes home, leaving Hannah Ann Sluss and Madison Prewett as Pilot Pete's final two.
Reality Steve also shared 17 out of 30 of Weber's contestants appear in the "Women Tell All." He then acknowledged Natasha Parker and Kelley Flanagan — aka two women who made it to the top 6 — were notably missing.
"Word broke yesterday that Kelley told people she wasn't invited to the WTA. This is true," Reality Steve wrote on Twitter. "Why? I have no idea. But if you finished 5th & you were popular on the season, & you don't get invited to WTA, it means they didn't like her. No other reason. Not sure why Natasha wasn't."
Meanwhile, the Bachelor Nation blogger revealed Victoria F. was at the taping. "Victoria F. apologized to Peter for how she acted.  But she twice addressed the marriage cheating allegations and said they were false," Reality Steve wrote.
It also seems Kelsey Weier may be the next frontrunner for The Bachelorette. According to Reality Steve, Kelsey took the "hot seat" and discussed her journey. Ashley Iaconetti then "came out of the audience and gave Kelsey a giant bottle champagne and praised her for being open w/ her emotions."
Of course, there will be some catty drama during the "Women Tell All" as well. The blogger said Tammy Ly got into it with Sydney Hightower and Lexi Buchanan. The situation between Alayah and Victoria Paul was also brought up.
Regardless, it all leads up to Weber's Bachelor finale, which will likely air on March 9 and 10. But who will the 28-year-old choose? It's all up in the air at this point.
Read more: 'The Bachelor': Peter Weber Debunked 3 Theories About How the Finale Ends and Honestly, We're Disappointed