'The Bachelor': Who Is Deandra Kanu? Peter Weber's Contestant Is Not Your 'Typical Texas Girl'
What to know about Deandra Kanu from Peter Weber's season of 'The Bachelor in 2020, including her age, occupation, and what Chris Harrison revealed.
Peter Weber is about to begin his journey on The Bachelor starting Monday, Jan. 6 on ABC. And naturally, viewers are searching for details on the 30 women vying for the airline pilot's heart. In the final moments of the previous year, the network introduced each of the individual cast members, including Deandra Kanu, the 23-year-old who host Chris Harrison says will catch your attention through her many "expressive" reactions.
Who is Deandra Kanu from Peter Weber's season of 'The Bachelor'?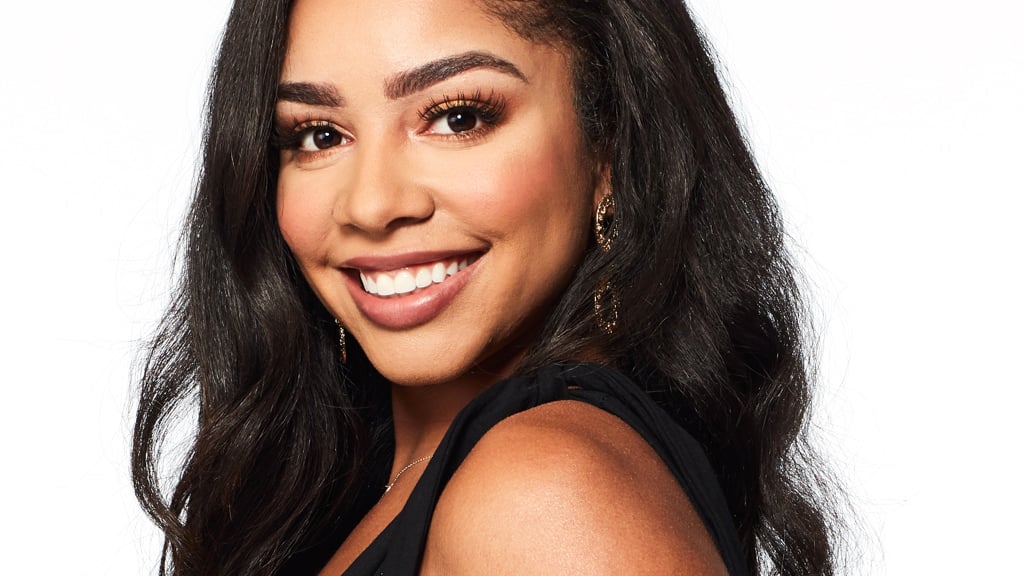 In an interview with Good Morning America, Harrison revealed Weber's season of The Bachelor will include plenty of windmill references.
"I'm telling everybody — just get over the fact we're leaning into the windmills," Harrison said. "We're leaning into all aviation jokes, whether it's mile-high, turbulence. You're gonna get it all."
Now, it seems all the references start off on night one, as a teaser shared one woman dresses up like a windmill on limo night. And according to Kanu's Instagram page, the home care coordinator from Plano, Texas is that woman, referencing herself as "windmill girl" in her bio. Kanu also has a YouTube channel, where she shares health, lifestyle, and beauty content.
Meanwhile, it appears the 23-year-old is ready to interact with Bachelor Nation, as she posted several photos about her appearance prior to the premiere. "HURRRISEREEE AND SHINNNEEEE because it's @bachelorabc MONDAY," Kanu wrote on Instagram. "Thinking about all the love @pilot_pete receives from PETERS ANGELS aka us night one. Sit down because it's going to be a bumpy flight."
Kanu's Bachelor profile on ABC describes the 23-year-old as an "independent, intelligent woman who comes from a diverse background and isn't afraid to be herself." Kanu is a Texas native and currently lives there. However, she grew up in Maine and spent plenty of time in Nigeria, her father's birthplace. And having spent her life with 10 siblings, Kanu "knows how to stand out in a crowded room" and truly shines in the spotlight.
Kanu also appears to know exactly what she wants in a relationship and is ready to sweep Weber off his feet on The Bachelor. Her bio reads:
Deandra has been in one serious relationship in her life and is ready to find her forever. She's looking for someone to be as loyal to her as she would be to them and wants a man who will kill a spider for her as she runs away screaming. Deandra also says that any man she commits to must be willing to spend the holidays with her family, as that time of year is non-negotiable. They go all out and will have an extra seat at the table this year in case Deandra comes home hand in hand with Peter!
Chris Harrison thinks Deandra Kanu has the best facial reactions on 'The Bachelor' Season 24
Kanu had the best reaction to her official Bachelor introduction on Dec. 16. On a live stream, Harrison unveiled all 30 women in Weber's season. And each intro featured a brief video clip. But when Kanu appeared onscreen, Harrison expressed his disapproval of the 23-year-old's dance moves.
"And she's flossing," Harrison said as other producers in the background chuckled.
Then on Instagram, Kanu quipped back. "Literally no one…. ME : wanna see me do the floss?" she wrote. "I'm blocking my younger siblings for ever introducing me to this dance move. BELIEVE DAT."
But jokes aside, Harrison then delved deeper into Kanu's background. And although there are plenty of Texans this season, the host shared Kanu is "not your Texas, typical Texas girl."
"Deandra's father, pretty interesting story, heavily involved in Nigerian politics," Harrison continued. "Which kept her and her ten siblings, ten siblings, moving around a lot throughout their childhood. But still considers Texas her home."
Now, on Weber's season of The Bachelor, Harrison teased what fans can expect from Kanu.
"Very expressive eyes, facial reactions," Harrison said. "Something you're going to want to watch this season with Deandra. Very expressive."
Read more:Will Peter Weber Get Engaged? 'The Bachelor' and Chris Harrison Say the Finale Will Break Tradition